Book Online at GoWabi - Sugarholic (Sukhumvit 26 Branch)
Sugarholic (Sukhumvit 26 Branch)
Cash, credit card
$$$
THB
115 Nihonmachi Community Mall ,2nd Floor ,Soi Sukhumvit 28, Khwaeng Khlong Tan, Khet Khlong Toei, Bangkok 10110
Sugarholic is offer nail service, eyelash extension and hair service with premium Hi-End brand of products such as OPI, Brazillian Blowout, Olaplex also the staff with more experience to provide worth price for satisfaction. The shop is located at Nihonmachi Community Mall, Soi Sukhumvit 28 also convenient with Phrom Phong BTS station
Book Sugarholic online now to get special discounts on eyelash extensions, eyelash lifting, hair perm, hair treatment and other services. Read Sugarholic reviews from other customers who have left a review. See full menu, prices with promotions and special discounts.
Eyelash Lifting
Eyelash lifting is a new technique for lift up the eyelashes and make the eye look beautiful all day without applying mascara
Hair Perm
The digital perm service which use the heat from machine that will make hair perm look more natural and the shop use product from Shiseido brand so the customer can choose 3 types of perm, J curl, C Curl, S curl
* This promotion Only for strong hair only Damaged hair can not do
Hair Treatment
The hair treatment service which repair deeply through root hair that makes the hair looks smooth and soft also improve the healthy hair
Nail Extensions & Overlays
Sugarholic (Sukhumvit 26 Branch)
115 Nihonmachi Community Mall ,2nd Floor ,Soi Sukhumvit 28, Khwaeng Khlong Tan, Khet Khlong Toei, Bangkok 10110
Mon 11:00 AM - 08:00 PM
Tue 11:00 AM - 08:00 PM
Wed 11:00 AM - 08:00 PM
Thu 11:00 AM - 08:00 PM
Fri 11:00 AM - 08:00 PM
Sat 11:00 AM - 08:00 PM
Sun 11:00 AM - 08:00 PM
REVIEWS (written by customers after their visit)

---

Katrina
I arrived for my first appointment but the booking was not confirmed with the staff on duty so I had to reschedule. A week or so later I received an email saying my e-voucher had been redeemed! I emailed and called to rectify the situation, and only after a few attempts, I was finally able to arrange for an appointment. The actual eyelash extensions looked nice and the staff was personable. A couple of stands started falling out by the next morning though.
3D Volume Eyelash Extension (Unlimited Strands) [Flash Sale eVoucher]

Verified Reviews
Visited 06 Feb 2020
Pui
ดีค่ะสวยงาม👍👍👍👍👍👍👍👍👍👍👍👍👍👍👍👍👍👍👍👍👍👍👍👍👍👍👍👍👍👍👍👍👍👍👍👍👍👍👍👍👍👍👍👍👍👍👍👍👍👍👍👍👍👍👍👍👍👍👍👍👍👍👍👍👍👍👍👍👍👍👍👍👍👍👍👍👍👍👍👍👍👍👍
3D Volume Eyelash Extension (Unlimited Strands)

Verified Reviews
Visited 13 Feb 2020
Eng
ช่างบริการดี แนะนำดี ฝีมือปานกลาง
Hand and Foot Spa + Gel Color Hands and Feet [Flash Sale eVoucher]

Verified Reviews
Visited 06 Feb 2020
Eng
ช่างบริการดี แนะนำดี ฝีมือปานกลางค่ะ
Hand and Foot Spa + Gel Color Hands and Feet [Flash Sale eVoucher]

Verified Reviews
Visited 06 Feb 2020

พรพิมล
ร้านสะอาด พนักงานบริการดี
OLD Classic Eyelash Extension - Unlimited [Flash SaleeVoucher]

Verified Reviews
Visited 06 Feb 2020
Nantiya
พรักงานมือนิ่มมาก ถูกใจตามที่ต้องานเลย เริ่ดมากค่า
Classic Eyelash Extension (Unlimited Strands)

Verified Reviews
Visited 08 Feb 2020
Kittiyaporn
ต่อนานกว่าร้านอื่นมากกกกก
3D Volume Eyelash Extension (Unlimited Strands) [Flash Sale eVoucher]

Verified Reviews
Visited 06 Feb 2020
Natawut
แว๊กซ์ขาเป็นแว๊กซ์น้ำผึ้งแล้วเอาผ้าดึง ค่อนข้างดี สต๊าฟน่ารัก มีห้องเป็นสัดเป็นส่วนในการทำ
Full Legs

Verified Reviews
Visited 08 Feb 2020
Natawut
คุ้มค่าดีครับ แว๊กซ์น้ำผึ้ง ทั้งขา ทั้งรักแร้
Underarm Wax

Verified Reviews
Visited 08 Feb 2020
Alisa
ช่างใส่ใจรายละเอียดมาก ขนมิ้งค์ที่ติดนุ่ม ฟู แน่น ชอบค่ะ
3D Volume Eyelash Extension (Unlimited Strands) [Flash Sale eVoucher]

Verified Reviews
Visited 06 Feb 2020
People Also Like
Chi The Spa At Shangri-La Hotel
57 reviews
Nugust Spa & Massage
32 reviews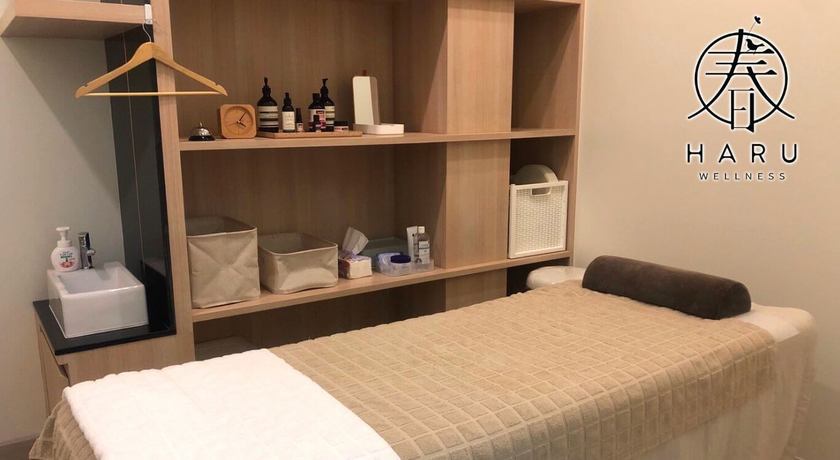 Haru Wellness Clinic
No reviews yet
Beauty More Hair&Nail Salon
1 reviews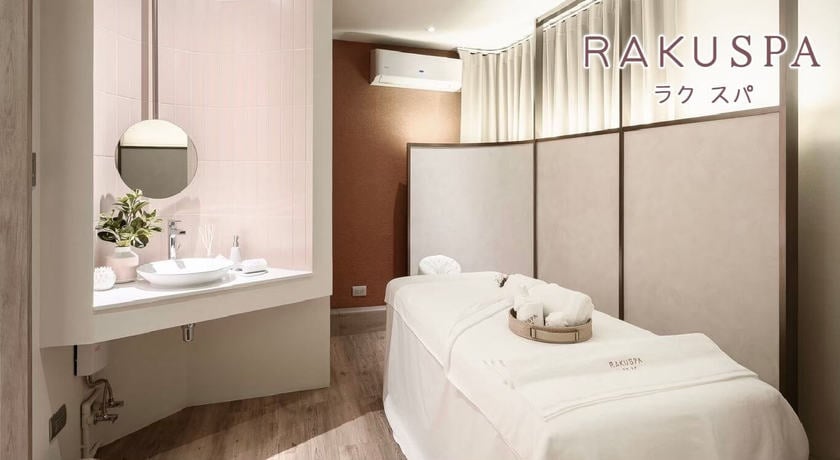 Raku Spa Bangkok
12 reviews
Sugarholic (Sukhumvit 26 Branch)
115 Nihonmachi Community Mall ,2nd Floor ,Soi Sukhumvit 28, Khwaeng Khlong Tan, Khet Khlong Toei, Bangkok 10110
MON 11:00 AM - 08:00 PM
TUE 11:00 AM - 08:00 PM
WED 11:00 AM - 08:00 PM
THU 11:00 AM - 08:00 PM
FRI 11:00 AM - 08:00 PM
SAT 11:00 AM - 08:00 PM
SUN 11:00 AM - 08:00 PM
Available Payment Methods
People Also Like
Chi The Spa At Shangri-La Hotel
57 reviews
Nugust Spa & Massage
32 reviews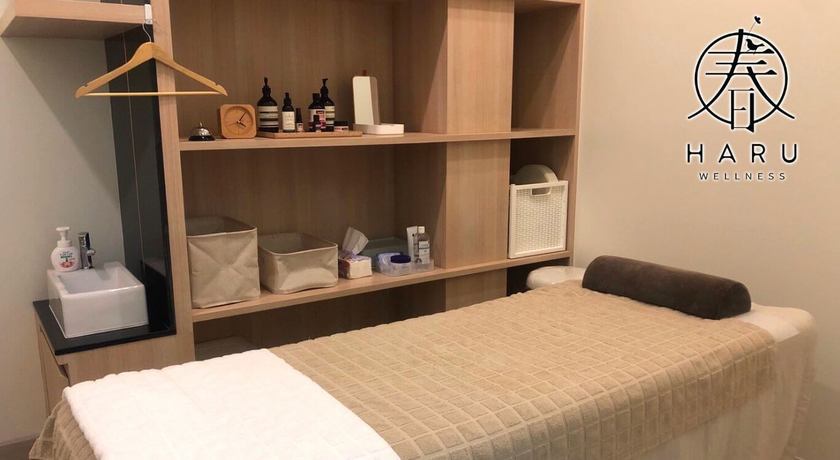 Haru Wellness Clinic
No reviews yet
Beauty More Hair&Nail Salon
1 reviews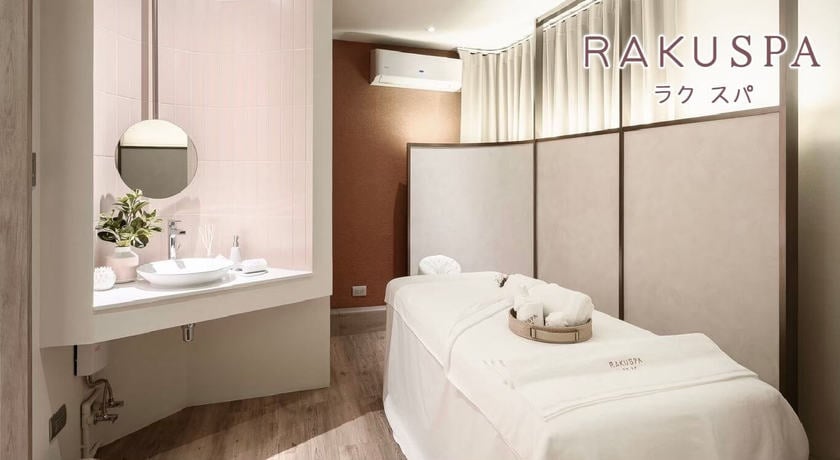 Raku Spa Bangkok
12 reviews