Book Online at GoWabi - The Esquire Barber Club (MRT Rama9)
The Esquire Barber Club (MRT Rama9)
Cash, credit card
$$ (Based on Special Rates from our Partners)
THB
MRT Rama9 Unit40 Metro Mall Rama , 1 Ratchadaphisek Rd, Din Daeng, Din Daeng Bangkok 10400
Barber cut very good And good service

- Bank

คุ้มค่า​ มืออาชีพมากครับ

- Wirut​

บริการดีมากๆ ช่างน่ารักร้าน สะอาด ไว้จะมาอีกเร

- วศิน
Experience the most relaxing spa barber in the heart of the city. We provide high quality service and products for men's cut. Include styling to suit your taste, shoulder massage and traditional hot towel massage for the smoothest touch.
Hair Coloring
The shop provides Esquire Haircut and Using the natural product for the better result. Darken the
grey hair with natural color tone by our professional stylist.
The Esquire Barber Club (MRT Rama9)
MRT Rama9 Unit40 Metro Mall Rama , 1 Ratchadaphisek Rd, Din Daeng, Din Daeng Bangkok 10400
Mon 10:00 AM - 09:00 PM
Tue 10:00 AM - 09:00 PM
Wed 10:00 AM - 09:00 PM
Thu 10:00 AM - 09:00 PM
Fri 10:00 AM - 09:00 PM
Sat 10:00 AM - 08:00 PM
Sun 10:00 AM - 08:00 PM
REVIEWS (written by customers after their visit)

---
5.0
Barber cut very good And good service
Bank
Bank
Barber cut very good And good service
The Esquire Haircut (Full Service)

Verified Reviews
Visited 13 Oct 2020
5.0
คุ้มค่า​ มืออาชีพมากครับ
Wirut​

Wirut​
คุ้มค่า​ มืออาชีพมากครับ
The Esquire Haircut (Full Service)

Verified Reviews
Visited 27 Sep 2020
5.0
บริการดีมากๆ ช่างน่ารักร้าน สะอาด ไว้จะมาอีกเรื่อยๆ
วศิน
วศิน
บริการดีมากๆ ช่างน่ารักร้าน สะอาด ไว้จะมาอีกเรื่อยๆ
Hair Spa

Verified Reviews
Visited 17 Sep 2020
5.0
ช่างปืนดูแลดี หลับสบายเลยครับ
Chakriya
Chakriya
ช่างปืนดูแลดี หลับสบายเลยครับ
The Esquire Haircut (Full Service)

Verified Reviews
Visited 07 Sep 2020
People Also Like
Lashury Eyelash Salon
360 reviews
Let's Relax Onsen Thong Lor
2468 reviews
La Zensa Spa
447 reviews
The Cocktail Clinic
1863 reviews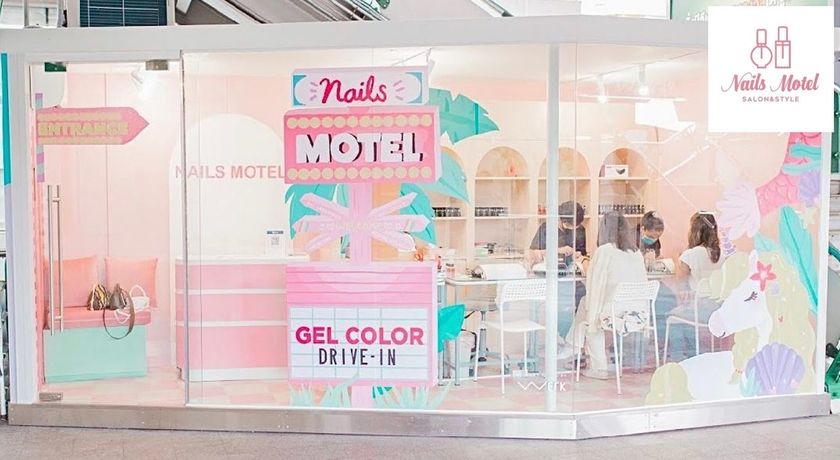 Nails Motel
60 reviews
The Esquire Barber Club (MRT Rama9)
MRT Rama9 Unit40 Metro Mall Rama , 1 Ratchadaphisek Rd, Din Daeng, Din Daeng Bangkok 10400
MON 10:00 AM - 09:00 PM
TUE 10:00 AM - 09:00 PM
WED 10:00 AM - 09:00 PM
THU 10:00 AM - 09:00 PM
FRI 10:00 AM - 09:00 PM
SAT 10:00 AM - 08:00 PM
SUN 10:00 AM - 08:00 PM
Available Payment Methods
People Also Like
Lashury Eyelash Salon
360 reviews
Let's Relax Onsen Thong Lor
2468 reviews
La Zensa Spa
447 reviews
The Cocktail Clinic
1863 reviews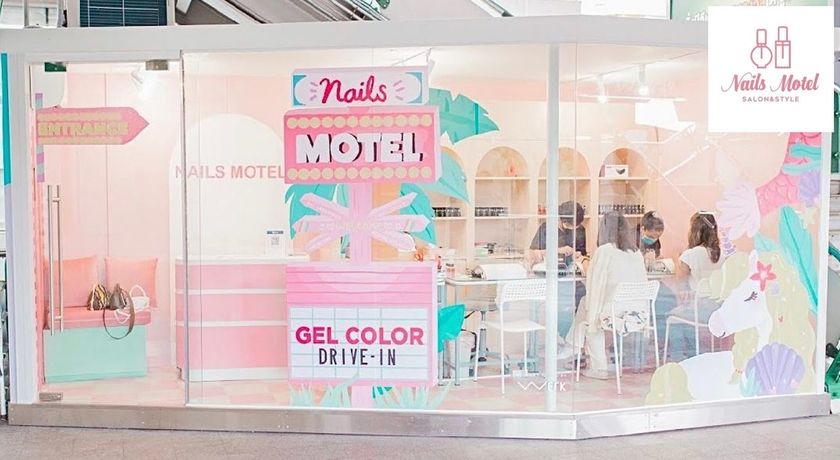 Nails Motel
60 reviews