Book Online at GoWabi - The Hairist (Siam Square Branch)
The Hairist (Siam Square Branch)
Cash, credit card
$$$
THB
262 Siam square Soi 3, 2th Floor Lido Connect, Rama 1 Rd, Pathum Wan, Pathum Wan District, Bangkok 10330
The hairist is full salon service, which is located in the Heart of Bangkok. The shop atmosphere is beautiful, clean and airy. Our stylists are always ready to give advice on hair and scalp problems. Our shop provides high quality of services with standard tools and imported products. Our hairstylists and hairdressers are highly experienced and professional as they have over 20 experienced years in salons and beauty institutes.
Terms & Conditions:
• This voucher can be used within 2 month after purchase.
• All purchases and treatments cannot be amended.
• These vouchers cannot be used with other promotions.
• Show your voucher from email or GoWabi app for verification
• Appointment has to be booked in advance. The shop contact details will be available in your "GoWabi's Booking Confirmation email or My Booking page"
Hair Package
not more than Shoulder length levels.
In this treatment, the shop provides cold perm and haircut. Our shop uses Airy Move Perming Lotion Shiseido. This is suitable for every hair type.
not more than Shoulder length levels
Cold perm will curl the ends of the hair and can help lift the roots at the same time. You can determine the curl size that you prefer. This dramatically help you save time in terms of hairdressing. This treatment is suitable for dry and damaged hair. As this helps to restore hair structure and repair breakage of hair. In addition, Olaplex treatment will be added in order to strengthen your hair.
not more than Hair color in lower back length
A customer is able to discuss about their satisfaction about hair colors. The shop uses hair color liquid from Shiseido by Primience Enrich from Japan. With a treatment product that improve your hair before and after doing hair coloring.
This service does not include bleach services.
Hair Perm
All hair lengths
Curling with permanent power tools For clear curls And condition the hair With the shop's unique techniques and the hair stylist team with Shishido's nourishing formula.
Straightening the hair so that the straight hair but the tips are hooked up
- C-shaped volume uses the technique of bending your hair in
- S-shaped volume is the tip of the hook
The shop uses special special techniques for doing volume setting perm, which the perm that you will get looks beautiful and healthy.
Hair Setup
The shop provides hairdressing services. The customer can discuss about hair styles with the stylist. The stylist will help to design your hair and make you get ready for the party.
Hair Straight
All hair lengths
Permanent straightening and hair conditioning the shop's unique techniques and the hair stylist team with Shishido's nourishing formula.
For Chin Length
Permanent straightening and hair conditioning the shop's unique techniques and the hair stylist team with Shishido's nourishing formula.
Hair Treatment
For Unruly hair Spa Treatment Airflow Blooming Garden : we provide treatment Airy Flow Treatment by Shiseido professional for unruly hair services, which the customer will get soft and silky smooth hair. Keratin treatments help smooth damaged hair follicles and fix split ends, which is leaving you with beautiful silky locks.
ทรีทเม้นต์นี้จะเข้าไปล้างสารเคมีและสิ่งตกค้างบนหนังศีรษะและเส้นผม ด้วยผลิตภัณท์ชิเชโด้ โปรเฟสชั่นแนล Scalp Detox Treatment
Adenovital Treatment is using Shiseido's original ingredient, which contains ononis, Japanese pepper, Ashitaba, and Lingzhi extract. This helps to replenish the scalp with moisture, which helps to optimize the scalp condition. Adenosine works directly on the hair papilla, producing "growth factors" that are essential to prevent hair loss. Lingzhi extract helps reactivate color of cells and prevent white hair.
Haircut
This treatment is Korean style setting perm for gentlemen. This helps to increase the volume of your hair. The shop uses Shiseido products. The liquid does not have a pungent odor. You can wash your hair the next day after doing the treatment. Besides, haircut will be provided in this service as well.
Makeup
The shop provide makeup services, which uses only premium cosmetics from foreign countries. The customer has to book advance at least 3 days.
The Hairist (Siam Square Branch)
262 Siam square Soi 3, 2th Floor Lido Connect, Rama 1 Rd, Pathum Wan, Pathum Wan District, Bangkok 10330
Mon 11:00 AM - 09:30 PM
Tue 11:00 AM - 09:30 PM
Wed 11:00 AM - 09:30 PM
Thu 11:00 AM - 09:30 PM
Fri 11:00 AM - 09:30 PM
Sat 11:00 AM - 09:30 PM
Sun 11:00 AM - 09:30 PM
REVIEWS (written by customers after their visit)

---
Akaranan
เยี่ยม ถือว่าไม่ผิดหวัง มาครั้งแรกหลง หาไม่เจอ โทรถามก็เจอร้านเลย
Haircut & Blowdry (Men)

Verified Reviews
Visited 22 Feb 2020
Akaranan
คือดีงาม โอเคเลยฮะ ตัดได้ดูดี พอใจ ถูกใจ
Haircut & Blowdry (Men)

Verified Reviews
Visited 22 Feb 2020
ดีมากค่ะ อาจารย์เจี๊ยบ บริการดีมาก บรรยากาศร้านดี สระผมสบาย
Haircut & Blowdry (Women)

Verified Reviews
Visited 11 Feb 2020
Rungkarn
บริการดี สระนวดดีมาก ทำแล้วผมนิ่ม เงาสวย
Shiseido Airy Flow Hair Treatment

Verified Reviews
Visited 22 Feb 2020
Nichanan
ตอนสระผมนวดดีมากกก มากกว่าทุกๆร้านที่เคยไปมาเลย ชอบมากๆ สบายสุดๆเลยค่า ช่างตัดผมก็ตัดดีมากๆ แนะนำดีมาก ผมออกมาสวยถูกใจที่สุดเลยค่า
Haircut & Blowdry (Women)

Verified Reviews
Visited 14 Feb 2020

วรินญา
Gooooddddddddddddddddddddddd
Haircut & Blowdry (Women)

Verified Reviews
Visited 13 Feb 2020

Anongnart
ร้านอยู่ที่สยาม เดินทางสะดวก พนักงานที่ร้านก็บริการดีมากค่ะ ไว้จะไปใช้บริการอีกค่ะ
Shiseido Adenovital Hair Treatment

Verified Reviews
Visited 09 Feb 2020
Siree
ร้านสะอาด แต่หาทางเข้ายากนิดหน่อย พนักงานเอาใจใส่ดูแลดีค่ะ
Haircut & Blowdry (Women)

Verified Reviews
Visited 06 Feb 2020
Kikk
ดูแลดีค่ะ ร้านสะอาด ตกแต่งสวย ❤️
Shampoo + Fara Blow Dry (All Hair Length) - Women [Flash Sale eVoucher]

Verified Reviews
Visited 31 Jan 2020
Gunn
รู้สึกผมสะอาดดีค่ะหลังจากเข้ารับบริการ ระยะเวลาที่ทำค่อนข้างเร็ว และสระผมค่อนข้างแรงค่ะ ช่วงหลังเสื้อเปียกน้ำมากไปหน่อยค่ะ อยากให้ระวัง
Detox & Scalp Protection Treatment [Flash Sale eVoucher]

Verified Reviews
Visited 30 Jan 2020
People Also Like
Chi The Spa At Shangri-La Hotel
58 reviews
Nugust Spa & Massage
36 reviews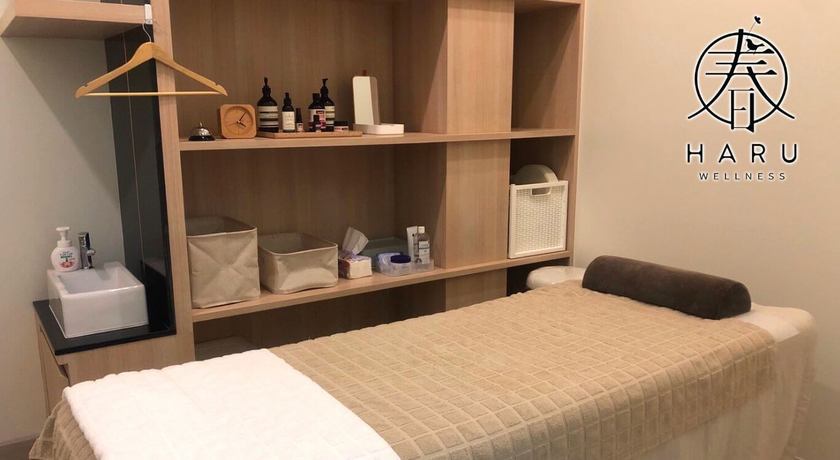 Haru Wellness Clinic
No reviews yet
Beauty More Hair&Nail Salon
1 reviews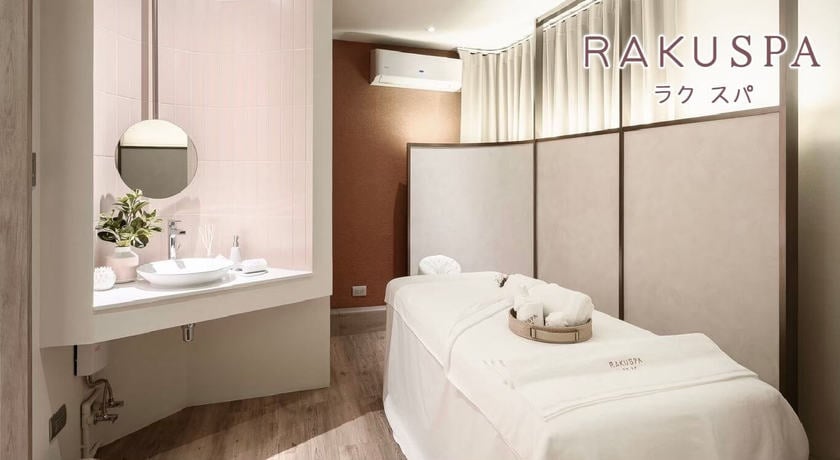 Raku Spa Bangkok
12 reviews
The Hairist (Siam Square Branch)
262 Siam square Soi 3, 2th Floor Lido Connect, Rama 1 Rd, Pathum Wan, Pathum Wan District, Bangkok 10330
MON 11:00 AM - 09:30 PM
TUE 11:00 AM - 09:30 PM
WED 11:00 AM - 09:30 PM
THU 11:00 AM - 09:30 PM
FRI 11:00 AM - 09:30 PM
SAT 11:00 AM - 09:30 PM
SUN 11:00 AM - 09:30 PM
Available Payment Methods
People Also Like
Chi The Spa At Shangri-La Hotel
58 reviews
Nugust Spa & Massage
36 reviews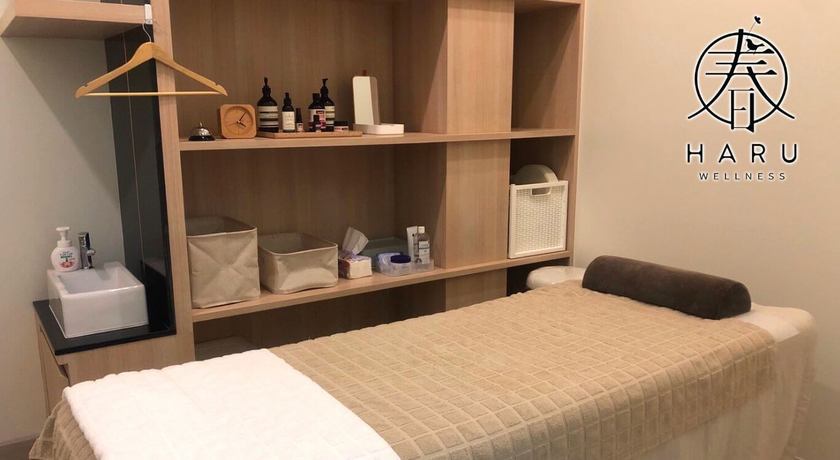 Haru Wellness Clinic
No reviews yet
Beauty More Hair&Nail Salon
1 reviews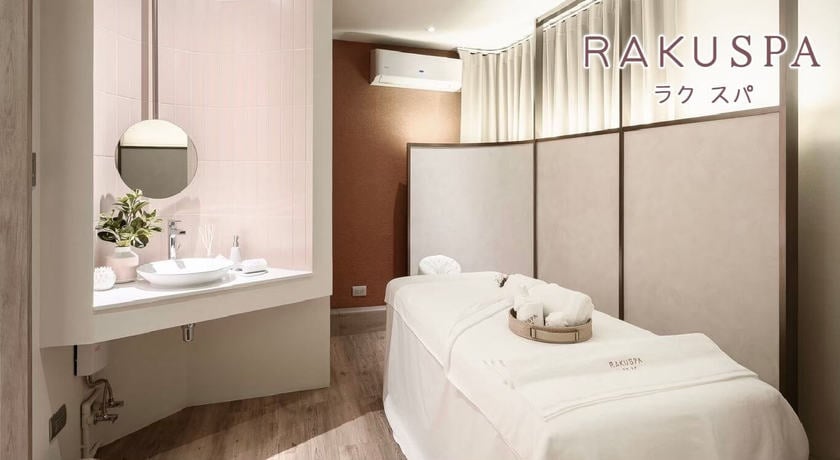 Raku Spa Bangkok
12 reviews