Book Online at GoWabi - The Home Massage and Spa Chiang Mai
The Home Massage and Spa Chiang Mai
Cash, credit card
$$ (Based on Special Rates from our Partners)
THB
Add: 17 Ragang Road, T.HaiYa, A.Muang Chiang Mai, 50100
The home Massage is a small massage shop providing excellent massage services for a very reasonable price. At the home massage we look after every guest of ours as a family member. We provide free pick and drop inside Chiang mai city, including Airport pickups and drop offs.
Terms & Conditions:
• This voucher can be used within 2 months after purchase.
• All purchases and treatments cannot be amended.
• These vouchers cannot be used with other promotions.
• Show your voucher from email or GoWabi app for verification
• Appointment has to be booked in advance. The shop contact details will be available in your "GoWabi's Booking Confirmation email or My Booking page"
Featured Services
Blending traditional Thai massage, gentle stretching and flowing long stroke massages with our homemade Thai herbal balm. It is great for sore muscles, inviting the feeling of complete inner calm
Aroma Oil Massage
It is an aroma oil massage that aims to achieve a balance of body, mind and mood with the properties of each type of essential oil.
Bath
Soaking in a tub with a jacuzzi or at warm water temperatures can heal and relieve muscle soreness. The water temperature reduces muscle stiffness caused by stress from work and activity during the day.
Body Massage
Candle massage is a massage technique using melting wax of aroma candle.During Candle massage, you inhale these essential oil molecules present in candle or absorb them through your skin. They are thought to promote beneficial changes in your mind and body by affecting the nervous system.
It is a warm bamboo therapy massage with oil or lotions to remove toxins from the body caused by stress, stimulate the circulatory system and promote muscle relaxation.
Foot Massage
Traditionally, foot massages are performed using the hands, although treatments may sometimes include the use of sticks or rollers to more effectively stimulate the reflex areas in the foot.
Head Massage
It is a massage to help with blood circulation around the head and neck. Increases the transport of oxygen and nutrients to the tissues and helps relieve tension and relax the body.
Head, Back & Shoulder Massage
This treatment involves stretching of neck and back muscles followed by a head massage. This massage is really helpful in unlocking stiff neck muscles and release tension around spine.
- Massage your back, shoulders, hands and head
- Compress your back, shoulders and hands
It is a treatment for aches and pains with herbs that have properties to relieve pain, strain, sprains, loosen the membrane tissue. Reduce muscle spasms Reduce the jam of joints. Reduce pain symptoms Reduce swelling caused by inflammation
Thai Traditional Massage
Thai massage uses gentle pressure and stretching techniques to relax the whole body. You'll also be stretched and twisted into various positions.
The Home Massage and Spa Chiang Mai
Add: 17 Ragang Road, T.HaiYa, A.Muang Chiang Mai, 50100
Mon 10:00 AM - 10:00 PM
Tue 10:00 AM - 10:00 PM
Wed 10:00 AM - 10:00 PM
Thu 10:00 AM - 10:00 PM
Fri 10:00 AM - 10:00 PM
Sat 10:00 AM - 10:00 PM
Sun 10:00 AM - 10:00 PM
REVIEWS (written by customers after their visit)

---
People Also Like
GoWabi Gift Card
6 reviews
ISS Aesthetic & Wellness
256 reviews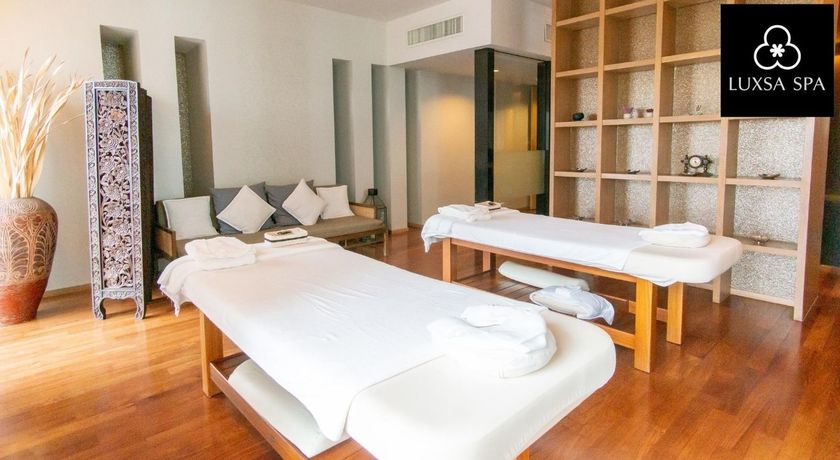 Luxsa Spa at Hansar Bankok Hotel
46 reviews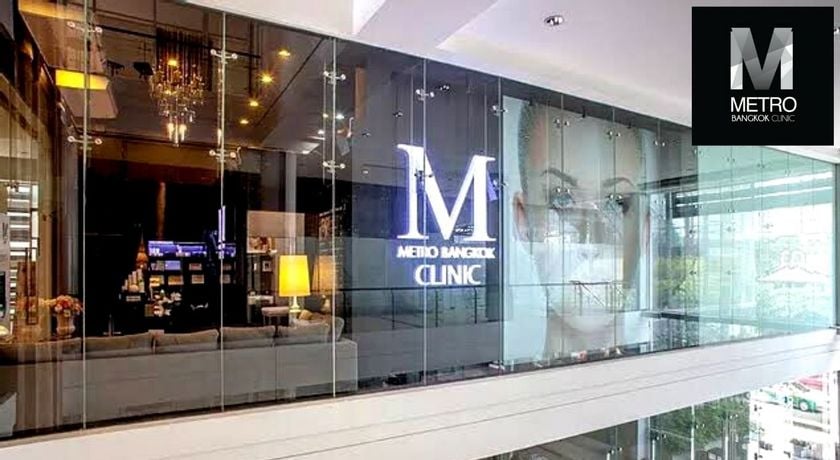 Metro Bangkok Clinic
298 reviews
Treasure Spa (Siam Square Branch)
369 reviews