Book Online at GoWabi - THREE Rhythm Retreat
THREE Rhythm Retreat
Cash, credit card
$$ (Based on Special Rates from our Partners)
THB
999/9 Rama 1 Rd, Pathum Wan, Pathum Wan District, Bangkok 10330
จองยากนิดนึง คิวค่อนข้างแน่น ห้องนวดสะอาด กว้า
- Kuppi
Relaxing treatment program from THREE Rhythm Retreat, offering facial and body treatments. With Japanese massage science combining the use of premium skincare and body care products that have been meticulously designed
Located in Selected 2 Branches:
THREE Rhythm Retreat @Central World 1st floor
THREE Rhythm Retreat @Icon Siam 1st floor
Terms & Conditions:
• This voucher can be used within 2 month after purchase.
• All purchases and treatments cannot be amended.
• These vouchers cannot be used with other promotions.
• Show your voucher from email or GoWabi app for verification
• Appointment has to be booked in advance. The shop contact details will be available in your "GoWabi's Booking Confirmation email or My Booking page"
THREE Rhythm Retreat
999/9 Rama 1 Rd, Pathum Wan, Pathum Wan District, Bangkok 10330
Mon 10:00 AM - 10:00 PM
Tue 10:00 AM - 10:00 PM
Wed 10:00 AM - 10:00 PM
Thu 10:00 AM - 10:00 PM
Fri 10:00 AM - 10:00 PM
Sat 10:00 AM - 10:00 PM
Sun 10:00 AM - 10:00 PM
REVIEWS (written by customers after their visit)

---
4.0
จองยากนิดนึง คิวค่อนข้างแน่น ห้องนวดสะอาด กว้างขวาง สบายๆ ในห้องนวดจะมีชุดให้เปลี่ยนก่อน เริ่มจากการล้างหน้า แล้วค่อยนวด สำหรับการล้าง ไม่แน่ใจว่าจะสะอาดระดับไหน แต่ล้างมาสคาร่าออกไม่หมด ถ้าจะคลีนหน้าแล้วก็อยากให้คลีนให้หมดจดดีกว่า ในส่วนการนวด ก็รู้สึกเฉยๆ หลังๆก็หลับไป หลังนวดมีคุกกี้สิงคโปร์และชาให้ทาน โดยรวมรู้สึกเฉยๆ พนักงานก็เฉยๆ ออกมาก็เดินกลับงงๆ ไม่ได้มีใครพูดอะไรเลย ในส่วนผลิตภัณฑ์ เนื่องจากไปลองนวดเฉยๆก็เลยยังไม่ได้รู้สึกอะไรมาก ไม่ได้รู้สึกนุ่มเป็นพิเศษ สรุป เฉยๆ
Kuppi

Kuppi
จองยากนิดนึง คิวค่อนข้างแน่น ห้องนวดสะอาด กว้างขวาง สบายๆ ในห้องนวดจะมีชุดให้เปลี่ยนก่อน เริ่มจากการล้างหน้า แล้วค่อยนวด สำหรับการล้าง ไม่แน่ใจว่าจะสะอาดระดับไหน แต่ล้างมาสคาร่าออกไม่หมด ถ้าจะคลีนหน้าแล้วก็อยากให้คลีนให้หมดจดดีกว่า ในส่วนการนวด ก็รู้สึกเฉยๆ หลังๆก็หลับไป หลังนวดมีคุกกี้สิงคโปร์และชาให้ทาน โดยรวมรู้สึกเฉยๆ พนักงานก็เฉยๆ ออกมาก็เดินกลับงงๆ ไม่ได้มีใครพูดอะไรเลย ในส่วนผลิตภัณฑ์ เนื่องจากไปลองนวดเฉยๆก็เลยยังไม่ได้รู้สึกอะไรมาก ไม่ได้รู้สึกนุ่มเป็นพิเศษ สรุป เฉยๆ
Aiming Treatment

Verified Reviews
Visited 07 Sep 2020
People Also Like
Lashury Eyelash Salon
353 reviews
Let's Relax Onsen Thong Lor
2427 reviews
La Zensa Spa
442 reviews
The Cocktail Clinic
1835 reviews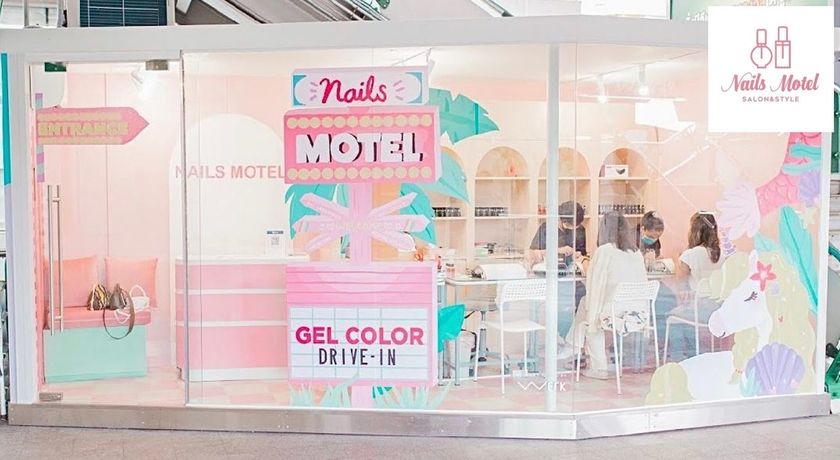 Nails Motel
50 reviews
THREE Rhythm Retreat
999/9 Rama 1 Rd, Pathum Wan, Pathum Wan District, Bangkok 10330
MON 10:00 AM - 10:00 PM
TUE 10:00 AM - 10:00 PM
WED 10:00 AM - 10:00 PM
THU 10:00 AM - 10:00 PM
FRI 10:00 AM - 10:00 PM
SAT 10:00 AM - 10:00 PM
SUN 10:00 AM - 10:00 PM
Available Payment Methods
People Also Like
Lashury Eyelash Salon
353 reviews
Let's Relax Onsen Thong Lor
2427 reviews
La Zensa Spa
442 reviews
The Cocktail Clinic
1835 reviews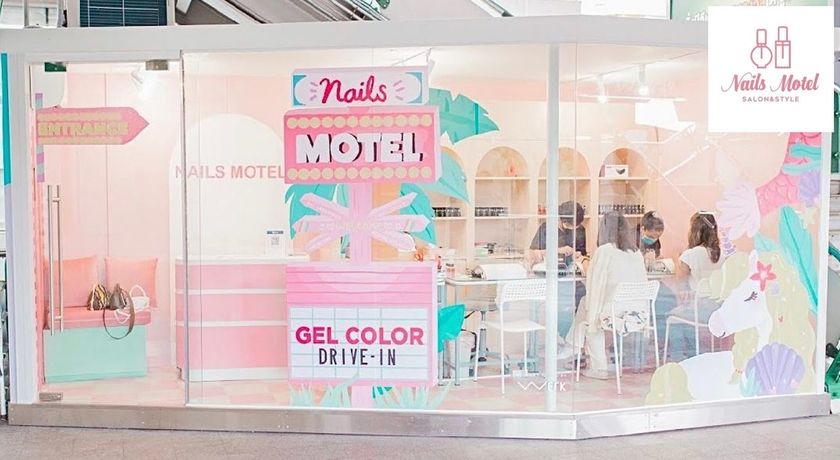 Nails Motel
50 reviews