Book Online at GoWabi - Thrive Wellness Clinic
Thrive Wellness Clinic
Cash, credit card
$$ (Based on Special Rates from our Partners)
THB
Crystal Park (Phase 1, 2nd Floor) , Praditmanutham road, Ladprao, Bangkok 10230
this place is great, clean!
- Sujinna
Thrive Wellness provides professional doctors who expert in anti aging provide suggestions and recommendations for our guests. Due to the fact that each individual has unique differences, the treatment will be provided differently.
Wellness is the concept that extent your life longer and healthier. The shop will concentrate on your health by ways of preventive. Thrive consultant will give recommendations and suggestions based on each nutrition information and lifestyle. We believe that "becoming the Best Version of you is finding your own balance"
Terms & Conditions:
• This voucher can be used within 2 month after purchase.
• All purchases and treatments cannot be amended.
• These vouchers cannot be used with other promotions.
• Show your voucher from email or GoWabi app for verification
• Appointment has to be booked in advance. The shop contact details will be available in your "GoWabi's Booking Confirmation email or My Booking page"
บท็อกซ์
The shop uses authentic บท็อกซ์ from the official distributor in Thailand: all facial.
HIFU
HIFU (High Intensity Focus Ultrasound) is using ultrasound waves, which is the safe wave to lift face. The nozzle is designed to precisely shoot to the inner tissue of the face structure.
IV Therapy
The customer can choose from this 4 formulas:
1.Liver Toxin is suitable for people who like to drink alcohol, smoke a cigarette, grills meat. This treatment will increase Vitamin B and N-Acetyl Cysteine to detox your liver.
2.Lung Fresh will enhance your respiratory system capacities, which you will feel your lung fresher.
3.Alcohol Detox is suitable for people who love to drink alcohol. This will increase Vitamin B1, and you body will be more relaxed and fresher.
4.Clear Brain Toxin will increase Co-Q10 and relieve headache and Migraine headache. 
You can choose treatment from 6 formulas
1.Aura Skin will increase vitamin to your skin. This will help your skin become bright.
2.ENERGIZED body will encourage your energy and strength
3.Allergy DEFENDER will increase your immunity to cope with illness.
4.Hangover RELIEF will retrieve fatigue, hangover and jet lag.
5.DETOX body helps to decrease toxic and residue in your body
6.PERFORMANCE enhancer is suitable for people who love to exercise and play sports.
This will help to increase your capacities.
Mesotherapy
Meso fat is the way to reduce excess fat by using inject medication, which will break down the accumulated fat in the fat layer of your body. The clinic will inject 5 cc at each time.
Packages
The shop provides vitamin and nutrition checking of your body. According to lifestyles and behaviours, each body type requires different vitamins and nutrition in the body.
Our hormones will be reorganized since you turn 30 years old, especially metabolism, skin cells and muscle cells. This negatively affects your body and leads to Alzheimer's disease, Insomnia, depression and Erectile Dysfunction.
Thrive Wellness Clinic
Crystal Park (Phase 1, 2nd Floor) , Praditmanutham road, Ladprao, Bangkok 10230
Mon 10:00 AM - 08:00 PM
Tue 10:00 AM - 08:00 PM
Wed 10:00 AM - 08:00 PM
Thu 10:00 AM - 08:00 PM
Fri 10:00 AM - 08:00 PM
Sat 10:00 AM - 08:00 PM
Sun 10:00 AM - 08:00 PM
REVIEWS (written by customers after their visit)

---
5.0
this place is great, clean!
Sujinna

Sujinna
this place is great, clean!
Filorga Eyes

Verified Reviews
Visited 16 Jan 2020
People Also Like
Lashury Eyelash Salon
356 reviews
Let's Relax Onsen Thong Lor
2443 reviews
La Zensa Spa
446 reviews
The Cocktail Clinic
1850 reviews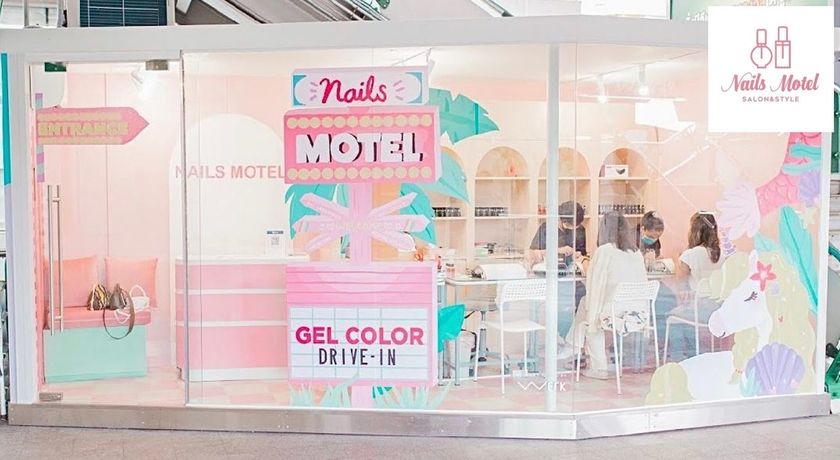 Nails Motel
52 reviews
Thrive Wellness Clinic
Crystal Park (Phase 1, 2nd Floor) , Praditmanutham road, Ladprao, Bangkok 10230
MON 10:00 AM - 08:00 PM
TUE 10:00 AM - 08:00 PM
WED 10:00 AM - 08:00 PM
THU 10:00 AM - 08:00 PM
FRI 10:00 AM - 08:00 PM
SAT 10:00 AM - 08:00 PM
SUN 10:00 AM - 08:00 PM
Available Payment Methods
People Also Like
Lashury Eyelash Salon
356 reviews
Let's Relax Onsen Thong Lor
2443 reviews
La Zensa Spa
446 reviews
The Cocktail Clinic
1850 reviews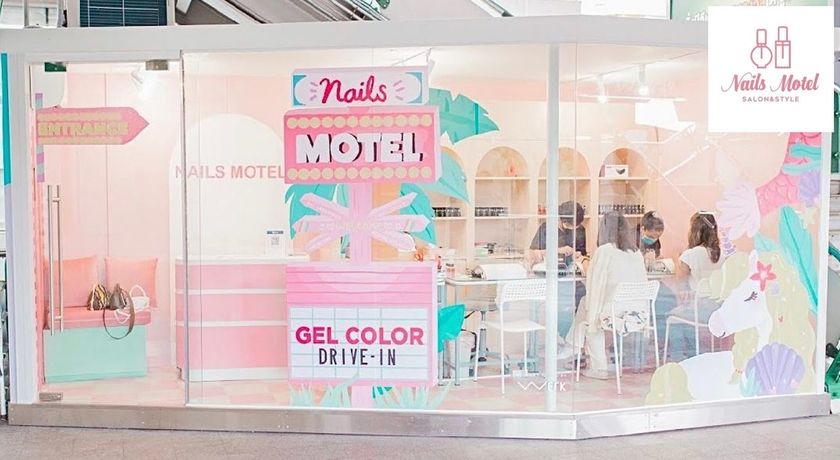 Nails Motel
52 reviews