Book Online at GoWabi - Vareena Spa at The Westin Grande Sukhumvit Hotel
Vareena Spa at The Westin Grande Sukhumvit Hotel
Cash, credit card
$$ (Based on Special Rates from our Partners)
THB
8th floor, The Westin Grande Sukhumvit Hotel, Sukhumvit, Bangkok, Thailand
Convenient locations

-

+1

บรรยากาศดี เดินทางสะดวก น้ำหนักมือดี

- กิตติยา

+1

Good service and reasonable price! Parking fee

- Yori

+1
Vareena Spa, located in the heart of Bangkok, offers you a luxurious relaxation experience by professionally trained therapists. Using a carefully selected mix of ingredients and essential oils, we provide various types of treatments and massages specially curated to help our precious guests ease away all stress and strain. Come and enjoy a satisfying escape from the chaotic city life at our Vareena spa.
**Last Booking at 18.30**

No Show: Non-arrivals will be subject to Full Charges. 10 mins after the starting time of reservation is considered "No Show".

Vareena Spa at The Westin Grande Sukhumvit Hotel
8th floor, The Westin Grande Sukhumvit Hotel, Sukhumvit, Bangkok, Thailand
Mon 12:00 PM - 08:00 PM
Tue 12:00 PM - 08:00 PM
Wed 12:00 PM - 08:00 PM
Thu 12:00 PM - 08:00 PM
Fri 12:00 PM - 08:00 PM
Sat 12:00 PM - 08:00 PM
Sun 12:00 PM - 08:00 PM
REVIEWS (written by customers after their visit)

---
4.0
บริการดี ห้องสะอาด คนนวดๆดีค่ะ แต่ตอนจองแจ้งไปสำหรับ 2 ห้องทางพนักงานคอนเฟิร์มว่านวดห้องเดียวกันได้ แต่กลับโดนแยกห้องค่ะ
Panisara
Panisara
บริการดี ห้องสะอาด คนนวดๆดีค่ะ แต่ตอนจองแจ้งไปสำหรับ 2 ห้องทางพนักงานคอนเฟิร์มว่านวดห้องเดียวกันได้ แต่กลับโดนแยกห้องค่ะ

Verified Reviews
Visited 12 Sep 2020
People Also Like
THE EMPRESSER
215 reviews
Mendel Clinic
1328 reviews
Viva Jiva Spa @ Lancaster Bangkok Hotel
347 reviews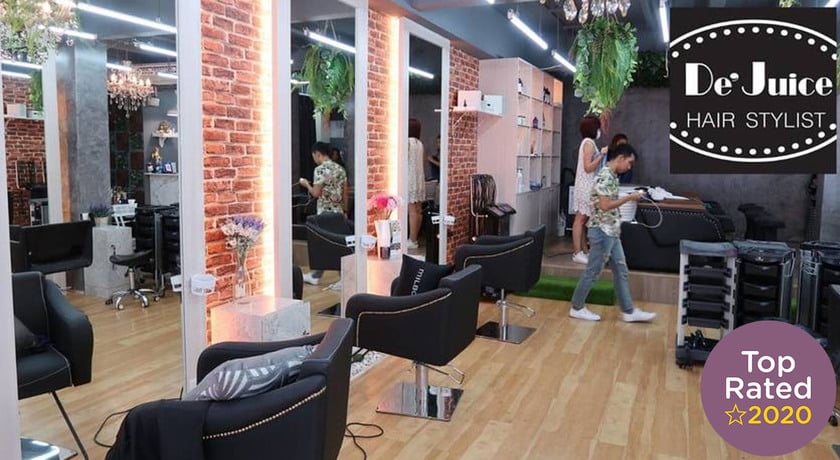 De Juice Hair Stylist
194 reviews
Clarins Skin Spa
54 reviews