Book Online at GoWabi - WARU
WARU
Cash, credit card
$$ (Based on Special Rates from our Partners)
THB
1/4 Soi Sri Nakharin 57, Nong Bon, Prawet, Bangkok 10250
พนักงานบริการดีมาก ปราณีต ชอบผลงานที่ทำมาก

- กอบแก้ว

+1

ร้านสะอาด พี่คนที่แว๊กให้มือเบามากค่ะ

- Ploy

+1

Great service, the eyelashes looked so damn go

- Jas

+1
WARU shop, eyelash extension shop, warm and friendly atmosphere We provide services with premium standard equipment such as Lash concept brand from Japan and a technician who has at least 3 years experience. We provide a variety of services including permanent makeup such as eyebrows, tattoos, lips, hair removal and Eyelash extension Our shop has both line by line and bouquet type, located at the back of Paradise Park. Parking is easy and convenient.
Eyebrow Microblading
6D Microblading & Shading (Ombre')
Beautiful natural eyebrows, saving time in makeup.Techniques for creating natural eyebrows with meticulousness and elaboration.• Procedure Time : about 2 hours.
• Anesthesia : Topical numbing cream.
• Recovery Time : 2 Weeks.
• Lasts : Up to 1-2 years depending on your skin type, life style and after care.
Eyelash Extension
It is a combination of eyelash extensions Volume and Single strand. Helps to look natural and not more, not less.
WARU
1/4 Soi Sri Nakharin 57, Nong Bon, Prawet, Bangkok 10250
Mon 10:00 AM - 06:30 PM
Tue 10:00 AM - 06:30 PM
Thu 10:00 AM - 06:30 PM
Fri 10:00 AM - 06:30 PM
Sat 10:00 AM - 06:30 PM
Sun 10:00 AM - 06:30 PM
REVIEWS (written by customers after their visit)

---
5.0
พนักงานบริการดีมาก ปราณีต ชอบผลงานที่ทำมาก
กอบแก้ว
กอบแก้ว
พนักงานบริการดีมาก ปราณีต ชอบผลงานที่ทำมาก
+1
Eyelash Lifting [Flash Sale eVoucher]

Verified Reviews
Visited 03 Oct 2020
5.0
ร้านสะอาด พี่คนที่แว๊กให้มือเบามากค่ะ
Ploy
Ploy
ร้านสะอาด พี่คนที่แว๊กให้มือเบามากค่ะ
+1
Hollywood Waxing (Female) [Flash Sale eVoucher]

Verified Reviews
Visited 05 Oct 2020
5.0
Great service, the eyelashes looked so damn gorgeous and natural! friendly staff, they responded to all my questions and provided guidance, very reccomended ❤️👍
Jas

Jas
Great service, the eyelashes looked so damn gorgeous and natural! friendly staff, they responded to all my questions and provided guidance, very reccomended ❤️👍
+1
Classic Eyelash Extension (140 strands) [Flash Sale eVoucher]

Verified Reviews
Visited 27 Sep 2020
5.0
ร้านสะอาด พนักงานบริการดีมาก มือเบาและให้คำแนะนำดีมากค่ะ
Kaosuk
Kaosuk
ร้านสะอาด พนักงานบริการดีมาก มือเบาและให้คำแนะนำดีมากค่ะ
+1
Eyelash Lifting [Flash Sale eVoucher]

Verified Reviews
Visited 17 Sep 2020
5.0
ดีมากค่า เบาสบายเหมือนไม่ได้ต่อเลย
Frosty

Frosty
ดีมากค่า เบาสบายเหมือนไม่ได้ต่อเลย
+1
Classic Eyelash Extension (140 strands) [Flash Sale eVoucher]

Verified Reviews
Visited 15 Sep 2020
5.0
พนักงานบริการดี ร้านสะอาด
Nanny
Nanny
พนักงานบริการดี ร้านสะอาด
+1
Classic Eyelash Extension (Unlimited Strands) [Flash Sale eVoucher]

Verified Reviews
Visited 12 Sep 2020
5.0
พี่พนักงานทำประนีดมากค่ะ มือเบามาก แต่ก้มีแอบแสบตาเล็กน้อย
Aum
Aum
พี่พนักงานทำประนีดมากค่ะ มือเบามาก แต่ก้มีแอบแสบตาเล็กน้อย
+1
Classic Eyelash Extension (140 strands) [Flash Sale eVoucher]

Verified Reviews
Visited 08 Sep 2020
5.0
ร้านสะอาด พนักงานน่ารักจ้า
Ibeez
Ibeez
ร้านสะอาด พนักงานน่ารักจ้า
+1
Hybrid Eyelash Extension (Unlimited Strands) [Flash Sale eVoucher]

Verified Reviews
Visited 31 Aug 2020
4.0
รอบสองแล้วบริการดีมากค่ะ
Bombam
Bombam
รอบสองแล้วบริการดีมากค่ะ
+1
Classic Eyelash Extension (Unlimited Strands) [Flash Sale eVoucher]

Verified Reviews
Visited 29 Aug 2020
5.0
วันนี้ไปทำมา ร้านสะอาด ร้านหาง่าย พนักงานบริการดีพูดจาดี ตรงต่อเวลา ต่อมาตาหวานมากๆ ครั้งหน้าจะไปต่ออีก แนะนำเลยค่ะ
สุวิสา

สุวิสา
วันนี้ไปทำมา ร้านสะอาด ร้านหาง่าย พนักงานบริการดีพูดจาดี ตรงต่อเวลา ต่อมาตาหวานมากๆ ครั้งหน้าจะไปต่ออีก แนะนำเลยค่ะ
+1
Classic Eyelash Extension (Unlimited Strands) [Flash Sale eVoucher]

Verified Reviews
Visited 31 Jul 2020
People Also Like
Lashury Eyelash Salon
360 reviews
Let's Relax Onsen Thong Lor
2472 reviews
La Zensa Spa
452 reviews
The Cocktail Clinic
1875 reviews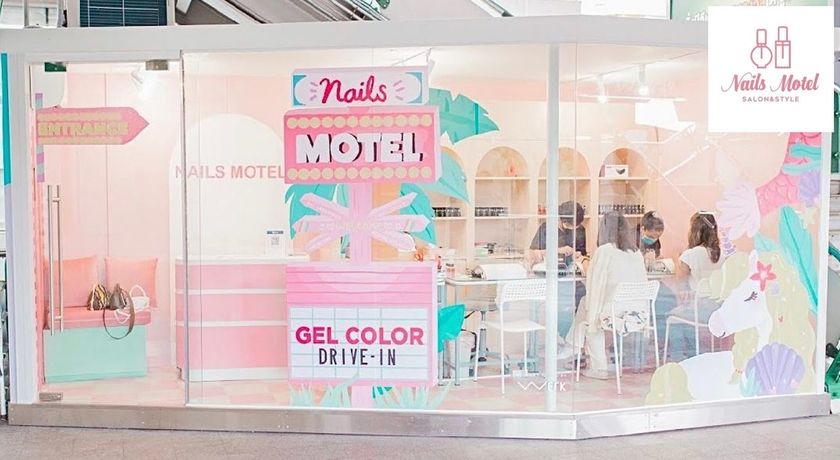 Nails Motel
60 reviews
WARU
1/4 Soi Sri Nakharin 57, Nong Bon, Prawet, Bangkok 10250
MON 10:00 AM - 06:30 PM
TUE 10:00 AM - 06:30 PM
THU 10:00 AM - 06:30 PM
FRI 10:00 AM - 06:30 PM
SAT 10:00 AM - 06:30 PM
SUN 10:00 AM - 06:30 PM
Available Payment Methods
People Also Like
Lashury Eyelash Salon
360 reviews
Let's Relax Onsen Thong Lor
2472 reviews
La Zensa Spa
452 reviews
The Cocktail Clinic
1875 reviews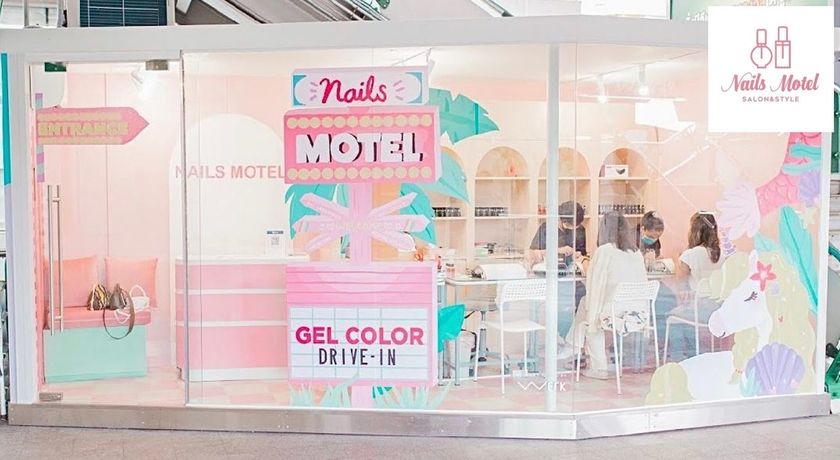 Nails Motel
60 reviews