Book Online at GoWabi - Yves Rocher (The Mall Bangkae)
Yves Rocher (The Mall Bangkae)
Cash, credit card
$$ (Based on Special Rates from our Partners)
THB
G Floor, The Mall Bangkae
Welcome to the Yves Rocher Institute. Come and immerse yourself in a world of botanical and sensory wellness. Our Botanical Beauty® story begins in our fields, where we grow flowers and plants selected especially for you. For months, they are pampered, cultivated with care by our farmers. Each plants is then entrusted to our laboratories, like a natural treasure, where our researchers carefully extract their powerful actives while preserving their natural energy. This precious source is brought to you by our beauticians, who use specific techniques as part of expert treatments to stimulate the senses and reveal your natural beauty.
Book your Yves Rocher treatments online GoWabi, we provide bikini waxing, leg waxing, arm waxing, facial treatments, anti-aging treatments and body treatment at The Mall Bangkae.
Exclusive GoWabi Promotions:
Waxing / Hair Removal Services 20% OFF
Underarm Waxing, Half Leg Waxing, Bikini Line
Ultra Gentle Botanical Intense Facial & Eye Mask ฿1,250 ฿1,750
สำหรับผิวบอบบาง ระคายเคืองง่าย
4 ประสิทธิภาพหลักของ Sigesbeckia Orientailis ในหมู่เกาะมาดากัสการ์ ช่วยบรรเทา + ปกป้อง + ฟื้นฟู + ควบคุม และปรับสมดุลผิว เหมาะสำหรับผิวที่บอบบาง ระคายเคืองง่าย หรือแพ้ง่าย
Ultra Matte Botanical Intense Facial & Eye Mask ฿1,250 ฿1,750
สำหรับผิวมัน/ ผิวผสม
สารสกัด Baikal Powder จากรากของต้น Skullca (Scutellaria) ช่วยปรับสมดุลการทำงาน และขจัดความมันส่วนเกิน เพิ่มความชุ่มชื่น ผิวดูนวลเนียน ผ่องใส
Rehydrate Moisture Capture Saps Face Treatment ฿1,250 ฿1,750
สำหรับผิวขาดน้ำ
ช่วยฟื้นฟูผิวแห้งขาดน้ำ ผิวหม่นหมอง ขาดความชุ่มชื่นด้วย Maple Sugar + Blue Agave Saps คืนผิวชุ่มชื่นให้ผิวแลดูสุขภาพดี
4G Global Anti-Age treatment ฿2,400 ฿3,200
ทรีทเม้นท์บำรุง และฟื้นฟูสภาพผิวจากริ้วรอยแห่งวัยโดยเฉพาะ
ทรีทเม้นท์ที่ใช้นวัตดรรมเทคโนโลยีล่าสุด ลิขสิทธิ์เฉพาะ อีฟ โรเช 4G Botanical Native Cells คือเซลล์ต้นกำเนิดจากพืชที่ผ่านกระบวนการกระตุ้นพลังเพิ่มประสิทธิภาพในการบำรุง และฟื้นฟูสภาพผิวจากริ้วรอย โดยใช้เทคโนโลยี ชีวภาพชั้นสูงขั้น 4 ที่เรียกว่า The Elicitation
Ice Plant Treatment ฿2,150 ฿2,900
ลดเลือดริ้วรอย ผิวดูกระชับ เรียบเนียน เปล่งปลั่ง
ผสาน 5 วิธีการฟื้นฟูผิวในระดับลึกที่ตรงจุดกับริ้วรอยทุกประเภท และ 3 รูปแบบการนวดที่จะช่วยให้ผ่อนคลายอย่างแท้จริง ฟื้นฟูผิว ลดริ้วรอยด้วยเทคนิคการนวดเฉพาะ และใช้ผลิตภัณฑ์สูตรเข้มข้นสำหรับใช้เฉพาะในห้องนวด ที่สกัดจาก Ice Plant ผ่านกรรมวิธีการสกัดที่ยอดเยี่ยมแบบ Cyro-Extract จนได้สารบำรุงที่เปี่ยมประสิทธิภาพสามารถซึมซาบเข้าสู่ผิวได้อย่างล้ำลึกด้วยอัจฉริยภาพการผสานพลังแห่งชีวิตสู่ผิว ที่เพิ่มประสิทธิภาพการกระตุ้น Mtor Proteins เพื่อฟื้นฟูกลไกการทำงานภายในเซลล์ ช่วยให้ผิวแข็งแรง และลดเลือนริ้วรอยทุกประเภท
Coleus Root Contouring Body Treatment ฿2,250 ฿3,000
ทรีทเม้นท์เพื่อปรับรูปร่าง ลดสัดส่วนเฉพาะที่
ช่วยกระตุ้นเพิ่มการหมุนเวียนของเหลวใต้ผิว และ ลดปัญหาไขมันส่วนเกิน ช่วยลดผิวเปลือกส้ม (เซลลูไลท์) ผิวดูเรียบเนียน รูปร่างแลดูมีสัดส่วนด้วยประสิทธิภาพการทำงานร่วมกันของ 2 สารบำรุงหลักสำคัญจาก Caffein และ Forsholine จากรากของ Colerus ที่มีคุณสมบัติในการกระตุ้นการเผาผลาญไขมัน ป้องกันการจัดเก็บไขมันอย่างมีประสิทธิภาพอย่างมืออาชีพ มาตรฐานฝรั่งเศส
(Pregnant women will not be able to receive all treatment mentioned above)
Free Gift Set for first 100 customers!
Off-peak discount available Monday to Friday, 11:00AM to 3PM except on weekends and holidays
Mon 11:00 AM - 03:30 PM
Tue 11:00 AM - 03:30 PM
Wed 11:00 AM - 03:30 PM
Thu 11:00 AM - 03:30 PM
Fri 11:00 AM - 03:30 PM
REVIEWS (written by customers after their visit)

---
People Also Like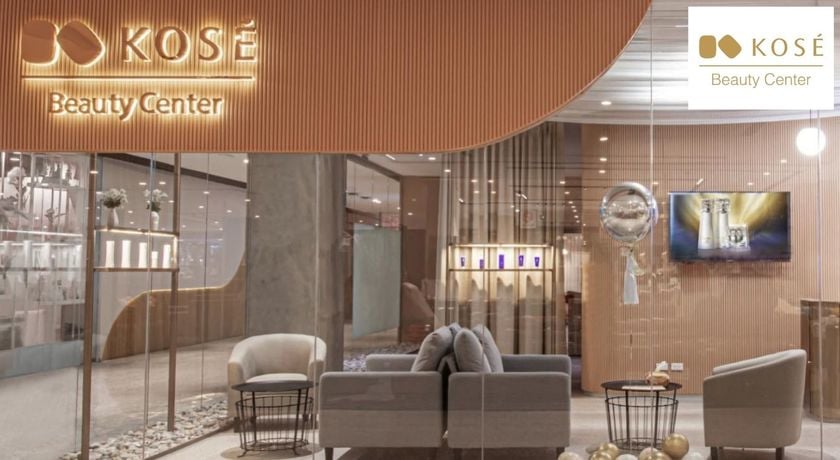 KOSE Beauty Center
171 reviews
Alinda Clinic
1634 reviews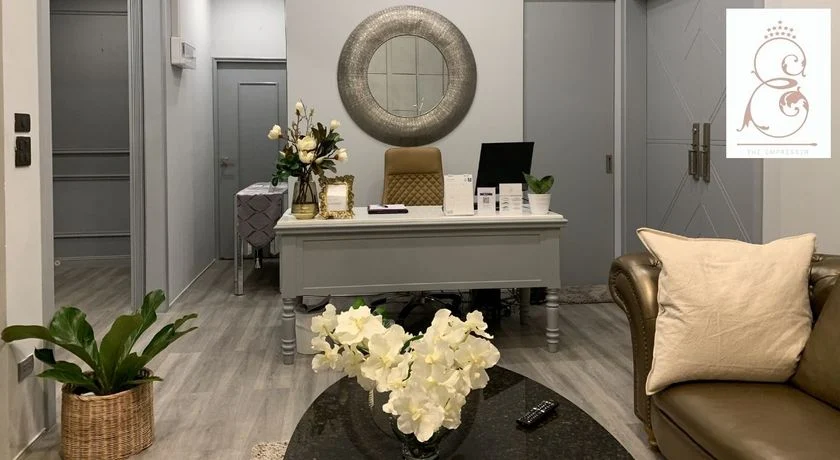 The Empresser (Lash & Brow)
385 reviews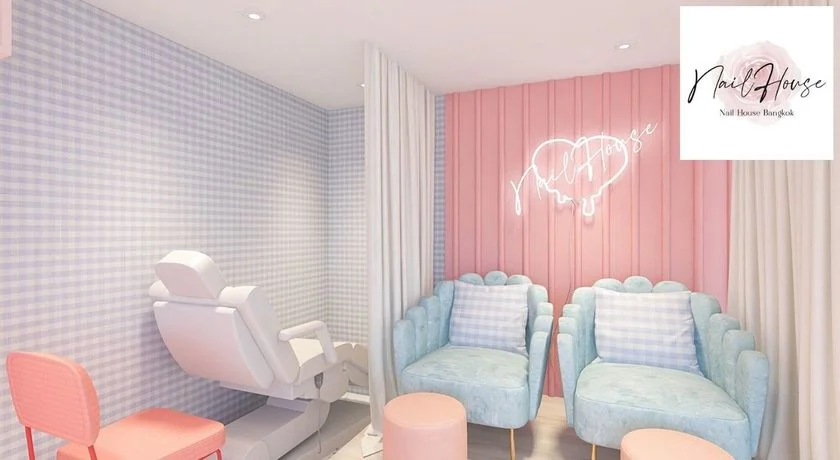 NAIL HOUSE BANGKOK (Asoke Sukhumvit 21)
1019 reviews