Book Online at GoWabi - Zensala Spa
Zensala Spa
Cash, credit card
$$ (Based on Special Rates from our Partners)
THB
35/311 Moo 12 Pradit Manutham Rd, Bangkok, Thailand 10230
นวดดี เข้าไปพนักงานเสนอโปรโมชัน สามารถนวดต่อได
- Tarada
Escape the limits of time and the outside world and immerse yourself in ZenSala Hideaway Spa where soothing sounds and aromas of natural herbs and spices, tranquil ambience, gracious caring staff, peace, serenity and pampered indulgence.
Conscientious attention is paid to every element to produce a completely rejuvenating experience.
The Ultimate Spa Retreat at ZenSala Hideaway Spa including various massage therapies, body treatments, exotic body scrub, luxury facials and traditional beauty elixirs are flavored by the world's timeless beauty and rejuvenation secrets.
Only 15 minutes from the heart of Bangkok, you will find the place of absolute indulgence that allows you to refresh and revitalise your mind and body. Designed to strengthen the energy so you emerge with renewed spirit and restore peace and harmony.
Condition
- Please call at least 1 day in advance before receiving the service
- A situation that occurs slower than the time when other clients make appointments at successive times and ask for help in reducing the remaining time.
- The situation of canceling advance notice without notice or during working hours no more than 5 hours before the strike, requesting permission to keep in full.
- No service for pregnant women To avoid the effects
- No service is provided for those with health problems that require monitoring and doctors do not recommend spa services.
- The spa reserves the right to consider Cancel service Or change the treatment provided According to your health restrictions
Featured Services
Select any your favorite massage:
- Aroma Sanctuary Massage
- Anti-Stress Massage
- Royal Milk Massage
- Balinese Hot Oil Massage
- Aromatic Thai Oil Massage
Select your choice in 120 mins:
15 min- Tension Relief Massage
15 min- Scalp Muscle Relaxant Massage
30 min- Thai Herbal Steam Therapy
45 min- Choice of Body Scrub
60-90 min- Traditional Thai Massage
60-90 min- Aroma Sanctuary Massage
90 min- Royal Milk Massage
30 min- Zensala Body Scrub
30 min- Scalp Muscle Relaxant
60 min- Aroma Sanctuary Massage
Zensala Spa
35/311 Moo 12 Pradit Manutham Rd, Bangkok, Thailand 10230
Mon 10:00 AM - 10:00 PM
Tue 10:00 AM - 10:00 PM
Wed 10:00 AM - 10:00 PM
Thu 10:00 AM - 10:00 PM
Fri 10:00 AM - 10:00 PM
Sat 10:00 AM - 10:00 PM
Sun 10:00 AM - 10:00 PM
REVIEWS (written by customers after their visit)

---
4.0
นวดดี เข้าไปพนักงานเสนอโปรโมชัน สามารถนวดต่อได้อีก1ชั่วโมงในราคา 1,200฿
Tarada

Tarada
นวดดี เข้าไปพนักงานเสนอโปรโมชัน สามารถนวดต่อได้อีก1ชั่วโมงในราคา 1,200฿

Verified Reviews
Visited 08 Mar 2020
People Also Like
THE EMPRESSER
215 reviews
Mendel Clinic
1328 reviews
Viva Jiva Spa @ Lancaster Bangkok Hotel
347 reviews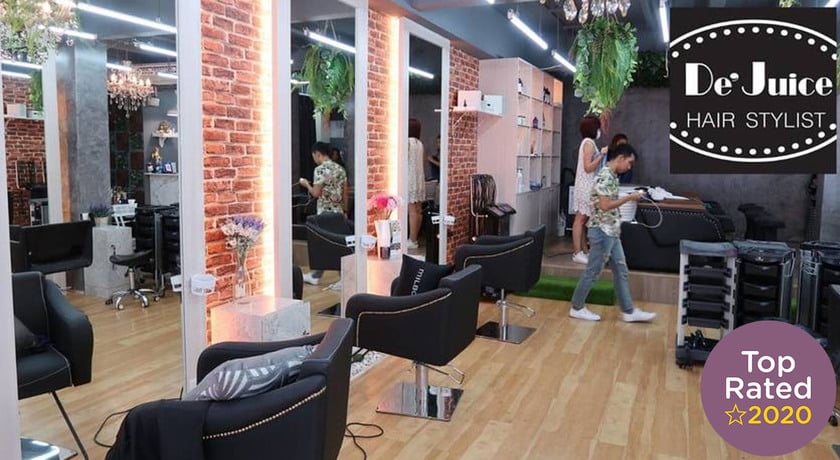 De Juice Hair Stylist
194 reviews
Clarins Skin Spa
54 reviews