在GoWabi网上预订 - De IDEAL Clinic
De IDEAL Clinic
Cash, credit card
$$ (Based on Special Rates from our Partners)
THB
1 st Floor 9B Room , Mini Mall by Lumpini Park Petchkasem 98,Patchkasem Bangkae Bangkok 10160
The staff was friendly.

- Olga

พยายาลน่ารัก บริการดี แนะนำดี

- Satheankongka

พนักงานน่ารัก บริการดี ที่ตอดรถสะดวก

- Phimchanok
De IDEAL Clinic Starlines clinic, our professionals and staff, along with our high-tech equipment, are ready to serve you. We are an all-in-one clinic providing varieties of treatment and face shape adjustment services to bring true beauty to our precious customers.
Terms & Conditions:
• This voucher can be used within 2 months after purchase.
• All purchases and treatments cannot be amended.
• These vouchers cannot be used with other promotions.
• Show your voucher from email or GoWabi app for verification
• Appointment has to be booked in advance. The shop contact details will be available in your "GoWabi's Booking Confirmation email or My Booking page"
IV Therapy
Opens beautiful skin, reveals clear skin From the inside to the outside with vitamins
that help remove residual toxins from the body
When the body has detox synthesis of toxins already.
What follows is that the health of the body will improve.
Help restore nerves Helps to nourish the body for those who are tired, weak, make the body fresh and healthy
It also helps in the condition of dull skin to look radiant.
Helps to nourish and restore skin. Reboot the new skin. Soft and moisturized skin
Is an injection to nourish and whiten skin from the inside to the outside
Restores white radiance to skin Reduce dark circles
Dark spots on the skin To make the skin clear, sparkling white with pink,
increasing whiteness and brightness throughout the body
Vitamins that help restore white skin. Moisturizes, hydrates, has aura, revives dry, dry skin to come back to life again.
激光护理
LED irradiation uses high intensity light to stimulate the regeneration mechanism of skin cells.
De IDEAL Clinic
1 st Floor 9B Room , Mini Mall by Lumpini Park Petchkasem 98,Patchkasem Bangkae Bangkok 10160
Mon 11:00 AM - 09:00 PM
Tue 11:00 AM - 09:00 PM
Wed 11:00 AM - 09:00 PM
Thu 11:00 AM - 09:00 PM
Fri 11:00 AM - 09:00 PM
Sat 11:00 AM - 09:00 PM
Sun 11:00 AM - 09:00 PM
评价 (访问后客户意见)

---
4.5
The staff was friendly
Olga
Olga
The staff was friendly.

验证评论
已访问 19 Feb 2021
4.0
พยายาลน่ารัก บริการดี แนะนำดี
Satheankongka

Satheankongka
พยายาลน่ารัก บริการดี แนะนำดี

验证评论
已访问 16 Feb 2021
5.0
พนักงานน่ารัก บริการดี ที่ตอดรถสะดวก
Phimchanok
Phimchanok
พนักงานน่ารัก บริการดี ที่ตอดรถสะดวก

验证评论
已访问 14 Feb 2021
5.0
บริการดีมากๆ ให้คำแนะนำดี มีการปรับโปรแกรมให้ตามปัญหา ประทับใจค่ะ
Gigi
Gigi
บริการดีมากๆ ให้คำแนะนำดี มีการปรับโปรแกรมให้ตามปัญหา ประทับใจค่ะ

验证评论
已访问 02 Feb 2021
People Also Like
GoWabi Gift Card
6 评论
ISS Aesthetic & Wellness
256 评论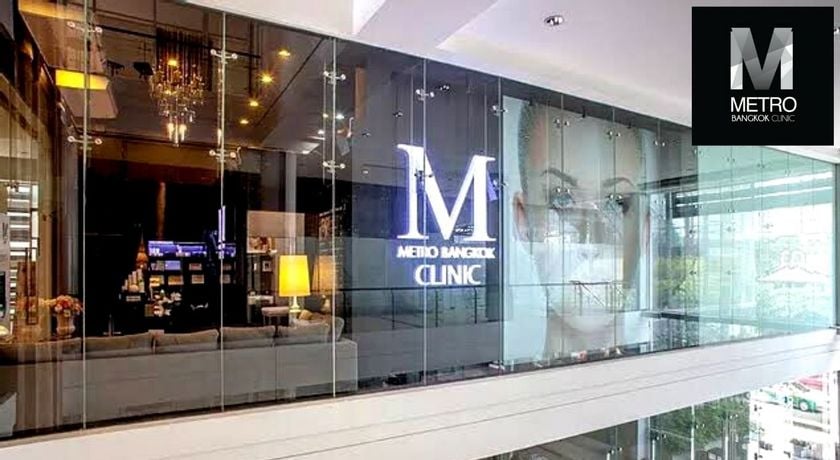 Metro Bangkok Clinic
298 评论