在GoWabi网上预订 - Lashury Eyelash Salon
Lashury Eyelash Salon
Cash, credit card
$$$
THB
Located in Selected BTS Branches on Promotion Terms & Conditions
Lashury Eyelash Salon, eyelash extension salon in the heart of Bangkok next to BTS. Lashury eyelash is the leader in eyelash extension innovation with the latest technique from Japan called 'Speedy Lash'. The first place to make your eyelashes long, beautiful, fast, only 30-45 minutes. Eyelash extension which has been certified for safety in eyelash extensions by Japan Lash Association, Japan and expert technicians that use eyelash extension products from the brand lash concept, making the eyelashes long lasting natural, soft, comfortable after eyelash extensions are safe, does not damage the natural eyelash line. Lashery EyeLash services can choose the length, thickness and curvature of the lash line as you like. In order to get the design of each look as needed.
Relax and chill out in the Lashury Eyelash Salon, which offers eyelash extensions on BTS Skytrain including BTS Ploenchit, Ekkamai, Chong Nonsi, Ari, Chidlom, Nana, Saladaeng, National Stadium, Thonglor, Udom Suk, Gateway Bang Sue, On Nut, Mo Chit, MRT Rama 9, MRT Chatuchak
Reason Why Women Love Lash Extension?
Gone are the days of applying and removing mascara everyday. Eyelash extensions area much simpler solution as you won't have to wake up early & spend 15-20 minutes in the busy morning. Instead your eyelash extensions will stay beautifully and look great without any extra work, so women can enjoy beautiful lashes and a natural feeling.
The Results You Can Expect
- It feels completely natural and is as light as a feather and soft
- The perfect look for weddings, reunions, holidays or daily life
- It stays on even when exercising, swimming, showering or sleeping
- Change your look by creating thicker, fuller and longer lashes
Book Lashury Eyelash Salon online now to receive special privileges and discounts on various eyelash extension services. Read reviews about Lashury Eyelash from customers using the service. See full menu and prices with promotions and special discounts.
Terms & Conditions:
• This voucher can be used within 1 months after purchase.
• All purchases and treatments cannot be amended.
• These vouchers cannot be used with other promotions.
• Show your voucher from email or GoWabi app for verification
• Appointment has to be booked in advance. The shop contact details will be available in your "GoWabi's Booking Confirmation email or My Booking page"
Campaign Promotions

Ends
In
评价 (访问后客户意见)

---
Por
The staff really nice
4D Perfect Eyelash Extension (400 Strands)

验证评论
已访问 29 Jun 2020

Onicha
ร้านต่อใช้เวลาไม่นานนน ต่อดี ฝีมือละเอียดมากค่า ประทับใจ
Classic Eyelash Extension (160 Strands)

验证评论
已访问 29 Jun 2020
Preeyarat
พนักงานบริการดีมากกว่า
Classic Eyelash Extension Modern Design (120 Strands)

验证评论
已访问 30 Jun 2020
หญิง
สาขาBTS สนามกีฬาบริการดีมากคะ
Serum Up Lifting

验证评论
已访问 26 Jun 2020
Som
บริการดีค่ะ สะดวกมากๆ มีหลานสาขาให้เลือก แค่ต้องจองล่วงหน้าไว้ค่ะ
Classic Eyelash Extension Modern Design (120 Strands)

验证评论
已访问 26 Jun 2020
Boom
ดีมากเลยค่ะ เพลินมาก มือเบา ทำแล้วหลับเลยค่ะ แต่วันแรกร่วงแล้ว 2 เส้น .......
Classic Eyelash Extension (120 strands)

验证评论
已访问 26 Jun 2020
Puttamas
My fav eyelash extension shop!
Classic Eyelash Extension (160 Strands)

验证评论
已访问 26 Jun 2020

Nana
Love this shop, but the staff rubbed her lips with her finger and didn't wash her hands :(
Classic Eyelash Extension Modern Design (120 Strands)

验证评论
已访问 26 Jun 2020
Alpha
พี่พนักงานสาขาเอกมัยให้คำแนะนำดีมากๆค่ะ มือเบามากกกก ปรับทับใจ ทำออกมาสวยเด้งเลยค่ะ
Classic Eyelash Extension Modern Design (120 Strands)

验证评论
已访问 26 Jun 2020

Sarita
Great service, loved the place
Classic Eyelash Extension (120 strands)

验证评论
已访问 24 Jun 2020
People Also Like
MYTH Urban Massage
310 评论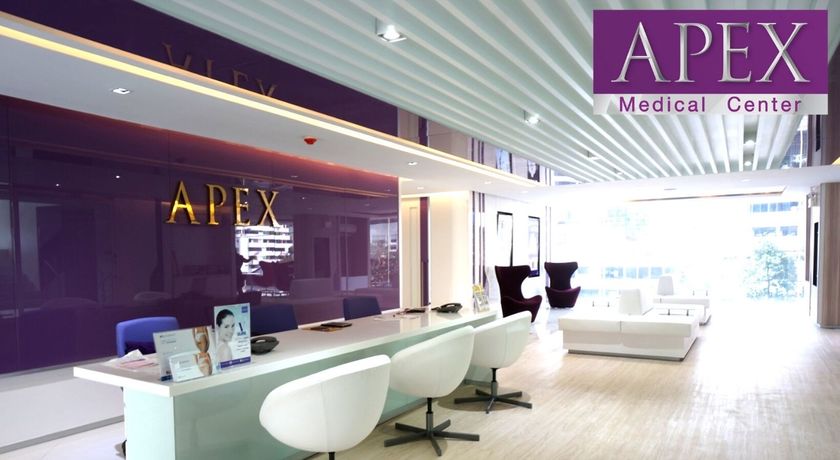 Apex Medical Center
5 评论
Lashury Eyelash Salon
Located in Selected BTS Branches on Promotion Terms & Conditions
周一 11:00 AM - 08:00 PM
周二 11:00 AM - 08:00 PM
周三 11:00 AM - 08:00 PM
周四 11:00 AM - 08:00 PM
周五 11:00 AM - 08:00 PM
周六 11:00 AM - 08:00 PM
周天 11:00 AM - 08:00 PM
Available Payment Methods
People Also Like
MYTH Urban Massage
310 评论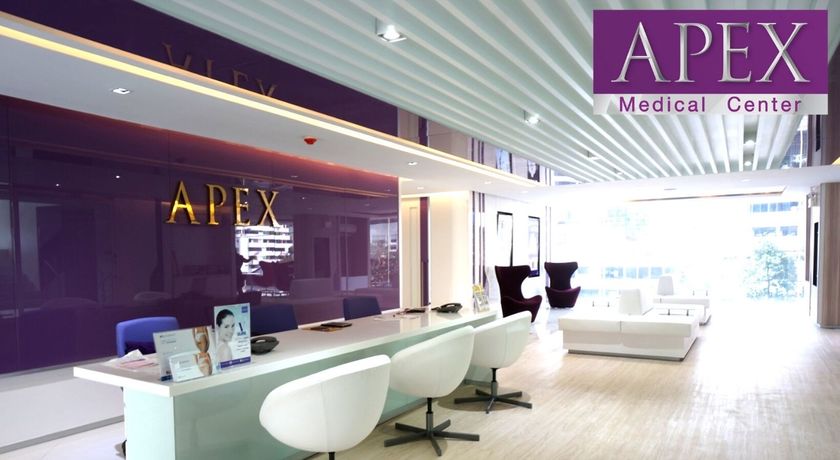 Apex Medical Center
5 评论