在GoWabi网上预订 - Luxe Clinic Siam Square
Luxe Clinic Siam Square
Cash, credit card
$$ (Based on Special Rates from our Partners)
THB
262/1 Lido Building 2nd - 4th Floor, Soi Siam Square 3, Pathumwan, Bangkok 10330
ร้านนี้ใช้บริการมาเกือบ4ปีแล้ว บริการดีมาก. แน

- Gung

ดีค่ะแนะนำให้มาทำนะคะ ราคาที่ได้มาดีมาก

- Preechaya

+1

ช่วงโควิดคลินิกปิด ได้โทรไปสอบถามเรื่องการเข้า

- Bussarin

+1
Luxe clinics is a clinic that offers a complete range of beauty services. With the most effective beauty technology, including laser, บท็อกซ์, injections, fillers, fillers Techniques for threading from Korea, Stem Cell, anti-aging and other care by a team of specialists with a team that has been trained in beauty and services as well. Change you to a new person So that you go back out with a smile and the results that you are grateful.
Terms & Conditions:
• This voucher can be used within 2 month after purchase.
• All purchases and treatments cannot be amended.
• These vouchers cannot be used with other promotions.
• Show your voucher from email or GoWabi app for verification
• Appointment has to be booked in advance. The shop contact details will be available in your "GoWabi's Booking Confirmation email or My Booking page"
Luxe Clinic Siam Square
262/1 Lido Building 2nd - 4th Floor, Soi Siam Square 3, Pathumwan, Bangkok 10330
Mon 12:30 PM - 07:00 PM
Tue 12:30 PM - 07:00 PM
Wed 12:30 PM - 07:00 PM
Thu 12:30 PM - 07:00 PM
Fri 12:30 PM - 07:00 PM
Sat 12:30 PM - 07:00 PM
Sun 12:30 PM - 07:00 PM
评价 (访问后客户意见)

---
5.0
ร้านนี้ใช้บริการมาเกือบ4ปีแล้ว บริการดีมาก
Gung
Gung
ร้านนี้ใช้บริการมาเกือบ4ปีแล้ว บริการดีมาก. แนะนำเลย

验证评论
已访问 25 Apr 2021
5.0
ดีค่ะแนะนำให้มาทำนะคะ ราคาที่ได้มาดีมาก
Preechaya
Preechaya
ดีค่ะแนะนำให้มาทำนะคะ ราคาที่ได้มาดีมาก
+1

验证评论
已访问 25 Apr 2021
5.0
ช่วงโควิดคลินิกปิด ได้โทรไปสอบถามเรื่องการเข้ารับบริการ เจ้าหน้าที่ให้ส่งโค้ด activate ผ่านทางไลน์ และยืดเวลาเข้ารับบริการให้ด้วยค่ะ
Bussarin
Bussarin
ช่วงโควิดคลินิกปิด ได้โทรไปสอบถามเรื่องการเข้ารับบริการ เจ้าหน้าที่ให้ส่งโค้ด activate ผ่านทางไลน์ และยืดเวลาเข้ารับบริการให้ด้วยค่ะ
+1

验证评论
已访问 25 Apr 2021
5.0
พอดีจองกับทางร้านไปช่วงล้อคดาวน์ ทางร้านเลยลงประวัติให้ทำให้ไม่เสียสิทธิ์ค่า
Kanyapat

Kanyapat
พอดีจองกับทางร้านไปช่วงล้อคดาวน์ ทางร้านเลยลงประวัติให้ทำให้ไม่เสียสิทธิ์ค่า
+1

验证评论
已访问 25 Apr 2021
5.0
พอดีจองกับทางร้านตอนที่รัฐปิดlockdownพอดี ทางร้านเลยจ้ดการให้ ดีมากๆเลยค่า🥰
Kanyapat

Kanyapat
พอดีจองกับทางร้านตอนที่รัฐปิดlockdownพอดี ทางร้านเลยจ้ดการให้ ดีมากๆเลยค่า🥰
+1

验证评论
已访问 25 Apr 2021
5.0
พนักงานมือเบามากค่ะ บริการดีพูดจาไพเราะ ตอนฉีดไม่เจ็บเลย โอเคมากค่ะ
Patwara

Patwara
พนักงานมือเบามากค่ะ บริการดีพูดจาไพเราะ ตอนฉีดไม่เจ็บเลย โอเคมากค่ะ
+1

验证评论
已访问 25 Apr 2021
5.0
พนักงานบริการดี พูดจาสุภาพ ฉีดเมโส ไม่เจ็บเลยค่ะ มือเบามาก เวลาฉีดจั๊กจี้นิดๆ โดยรวมโอเคเลยค่ะ
Patwara

Patwara
พนักงานบริการดี พูดจาสุภาพ ฉีดเมโส ไม่เจ็บเลยค่ะ มือเบามาก เวลาฉีดจั๊กจี้นิดๆ โดยรวมโอเคเลยค่ะ
+1

验证评论
已访问 25 Apr 2021
5.0
พนักงานมือเบามากค่ะ บริการดีพูดจาไพเราะ ตอนฉีดไม่เจ็บเลย โอเคมากค่ะ
Patwara

Patwara
พนักงานมือเบามากค่ะ บริการดีพูดจาไพเราะ ตอนฉีดไม่เจ็บเลย โอเคมากค่ะ
+1

验证评论
已访问 25 Apr 2021
5.0
พนักงานมือเบามากค่ะ บริการดีพูดจาไพเราะ ตอนฉีดไม่เจ็บเลย โอเคมากค่ะ
Patwara

Patwara
พนักงานมือเบามากค่ะ บริการดีพูดจาไพเราะ ตอนฉีดไม่เจ็บเลย โอเคมากค่ะ
+1

验证评论
已访问 25 Apr 2021
4.5
พนักงานน่ารักมากทุกคน ไม่ขายคอร์สเลย เราเลื่อนนัดไปมาหลายรอบก็ flexible ให้ตลอด ถ้านัดได้ไปถึงทำเลยไม่ต้องรอ คลินิกเล็กและหายากไปนิดนึง ข้างในก็เล็กเหมือนข้างนอก 😅 ทำ IPL พนักงานปิดตา ทำความสะอาดหน้าให้ ทาเจลเย็นและยิงเลเซอร์ ร้อนวูบๆแต่ไม่เจ็บ ทำประมาณ 5 นาที ลงกันแดด เป็นอันเสร็จสิ้น
Araya

Araya
พนักงานน่ารักมากทุกคน ไม่ขายคอร์สเลย เราเลื่อนนัดไปมาหลายรอบก็ flexible ให้ตลอด ถ้านัดได้ไปถึงทำเลยไม่ต้องรอ คลินิกเล็กและหายากไปนิดนึง ข้างในก็เล็กเหมือนข้างนอก 😅 ทำ IPL พนักงานปิดตา ทำความสะอาดหน้าให้ ทาเจลเย็นและยิงเลเซอร์ ร้อนวูบๆแต่ไม่เจ็บ ทำประมาณ 5 นาที ลงกันแดด เป็นอันเสร็จสิ้น
+1

验证评论
已访问 25 Apr 2021
People Also Like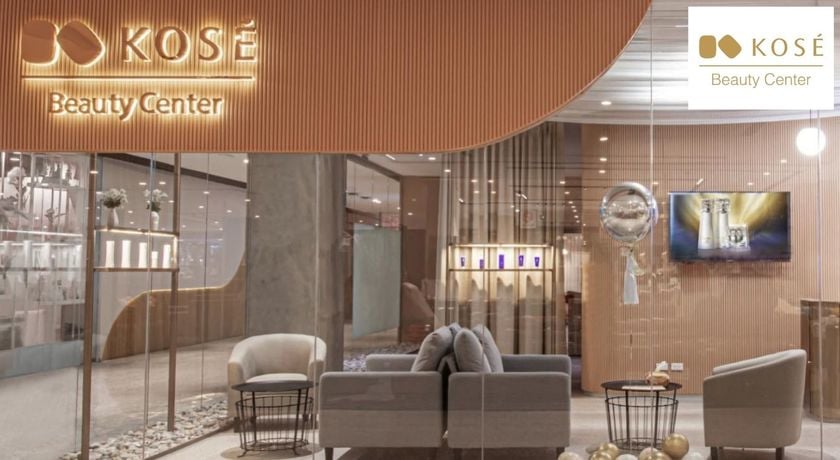 KOSE Beauty Center
171 评论
Alinda Clinic
1634 评论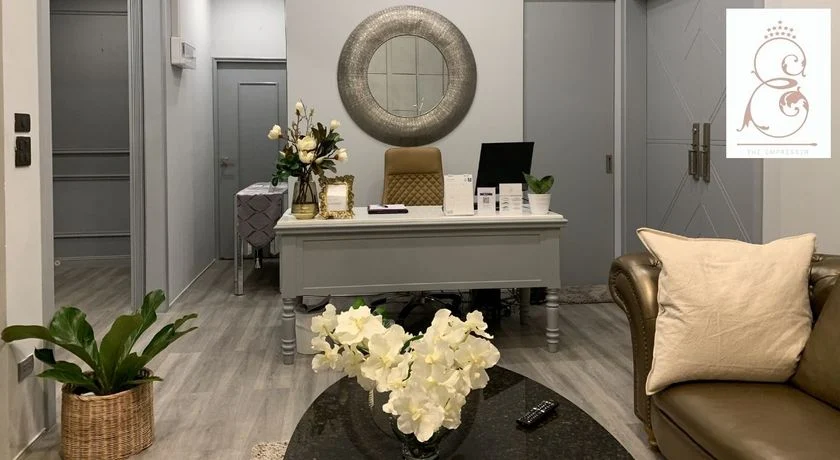 The Empresser (Lash & Brow)
385 评论