在GoWabi网上预订 - Nugust Spa & Massage
Nugust Spa & Massage
Cash, credit card
$$ (Based on Special Rates from our Partners)
THB
1/15 Sukhumvit 24 Klongton Klongtoey Bangkok 10110
Very good service. This place is very nice to

- Sohn

+3

ห้องกว้างสะอาดดี นวดบอกหนัก เบาได้ น้ำมันทั่วๆ

- Vincent

+2

พนักงานบริการสุภาพ กลิ่นอโรม่ามีให้เลือกหลากหล

- Wongsakorn

+2
Nugust SPA & Massage, we pamper and provide a relaxing experience with Thai massage that is a well-known. This place is like a land of relaxation, fulfill happiness in life and refresh your body in a comfortable atmosphere. And if you choose to relax with the treatment, we have a variety of our services, according to the demand of the client and the suitability of each person, including body massage, facial massage, skin scrub, using the products that we have carefully selected for our important customers or office workers can visit our shop to reduce back pain, shoulder pain, headache massage to reduce the symptoms of office syndrome. Our staff are professionally trained to make you satisfied with our services. We have private rooms and couple rooms to provide service to our customers.

Terms & Conditions:
- Please arrive at least 15 minutes before your appointment time. In the case of late arrival, treatment may be shortened in consideration of the next client.
- In case of late arrival more than 15 minutes without giving any prior notification the spa reserves the right to cancel the booking without prior notice.
- Clients who miss their appointments without giving any prior notification will be charged in full for the scheduled service.
评价 (访问后客户意见)

---
5.0
Very good service
Sohn
Sohn
Very good service. This place is very nice to visit. Aromatherapy Massage is excellent.
+3

验证评论
已访问 28 Dec 2020
5.0
ห้องกว้างสะอาดดี นวดบอกหนัก เบาได้ น้ำมันทั่วๆไป พนักงานบริการดีครับ
Vincent

Vincent
ห้องกว้างสะอาดดี นวดบอกหนัก เบาได้ น้ำมันทั่วๆไป พนักงานบริการดีครับ
+2

验证评论
已访问 10 Sep 2020
5.0
พนักงานบริการสุภาพ กลิ่นอโรม่ามีให้เลือกหลากหลาย การนวดแบบไทย+อโรม่า จะเป็นการนวดผสมไปในเวลาเดียวกันซึ่งดีมากๆ (ทีแรกนึกว่าไทยก่อน ค่อยต่อด้วยอโรม่า) มีโอกาสคงไปอีกครับ
Wongsakorn
Wongsakorn
พนักงานบริการสุภาพ กลิ่นอโรม่ามีให้เลือกหลากหลาย การนวดแบบไทย+อโรม่า จะเป็นการนวดผสมไปในเวลาเดียวกันซึ่งดีมากๆ (ทีแรกนึกว่าไทยก่อน ค่อยต่อด้วยอโรม่า) มีโอกาสคงไปอีกครับ
+2

验证评论
已访问 04 Sep 2020
5.0
สปาให้บริการดี น้ำหนักมือเหมาะสม ปรับระดับหนักเบาได้ บรรยากาศ เลื่อนนัดได้ ไม่จุกจิก
Chatchai
Chatchai
สปาให้บริการดี น้ำหนักมือเหมาะสม ปรับระดับหนักเบาได้ บรรยากาศ เลื่อนนัดได้ ไม่จุกจิก
+2

验证评论
已访问 24 Aug 2020
5.0
บริการดีมากๆตั้งแต่เดินเข้าร้านเลยค่ะ สถานที่สะอาด สวย นวดดีมากๆด้วย สบายมากค่ะ
Sulakkana

Sulakkana
บริการดีมากๆตั้งแต่เดินเข้าร้านเลยค่ะ สถานที่สะอาด สวย นวดดีมากๆด้วย สบายมากค่ะ
+2

验证评论
已访问 30 Aug 2020
5.0
บริการดีมากๆตั้งแต่เดินเข้าร้านเลยค่ะ สถานที่สะอาด สวย นวดดีมากๆด้วย สบายมากค่ะ
Sulakkana

Sulakkana
บริการดีมากๆตั้งแต่เดินเข้าร้านเลยค่ะ สถานที่สะอาด สวย นวดดีมากๆด้วย สบายมากค่ะ
+2

验证评论
已访问 30 Aug 2020
4.0
บริการดี มีชาและขนมให้ทาน แต่อยากให้พัฒนาการนวด
Wann

Wann
บริการดี มีชาและขนมให้ทาน แต่อยากให้พัฒนาการนวด
+1

验证评论
已访问 23 Nov 2020
5.0
Very Good service, very recommended
Ronal

Ronal
Very Good service, very recommended
+1

验证评论
已访问 14 Oct 2020
5.0
นวดดีมากกๆค่ะ บรรยากาศเงียบ สงบ ผ่อนคลายสุดๆ ไม่เร่งรีบ ดีงามพระรามแปดมากกค่ะ
สิทธินี

สิทธินี
นวดดีมากกๆค่ะ บรรยากาศเงียบ สงบ ผ่อนคลายสุดๆ ไม่เร่งรีบ ดีงามพระรามแปดมากกค่ะ
+1

验证评论
已访问 07 Dec 2020
5.0
บริการดีมากๆตั้งแต่เดินเข้าร้านเลยค่ะ สถานที่สะอาด สวย นวดดีมากๆด้วย สบายมากค่ะ
Sulakkana

Sulakkana
บริการดีมากๆตั้งแต่เดินเข้าร้านเลยค่ะ สถานที่สะอาด สวย นวดดีมากๆด้วย สบายมากค่ะ
+1

验证评论
已访问 30 Aug 2020
People Also Like
Bong Bong Clinic
1023 评论
Mandarin Ginger Spa
233 评论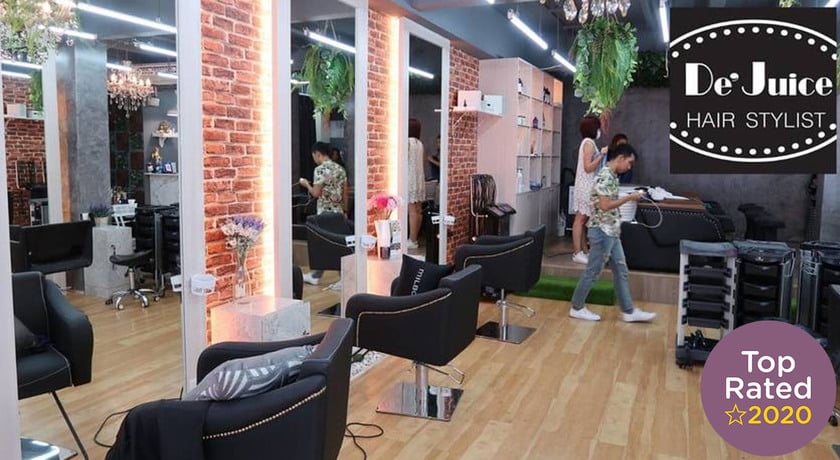 De Juice Hair Stylist
194 评论
Clarins Skin Spa
54 评论