在GoWabi网上预订 - Orientala Spa (Ramada Phuket Deevana Branch)
Orientala Spa (Ramada Phuket Deevana Branch)
Cash, credit card
$$$
THB
45/1 Raj-U-Thid 200 Pee Rd., Patong Beach, Kathu, Phuket, 83150
Welcome to the rejuvenating world of Orientala Spa under concept refresh Relax you to balance with established and operation more than 16 years ago. We have five locations throughout Phuket Town, Patong area, and Krabi area of world-famous tourism in Thailand. With expertly trained therapists provide caring massage and soothing spa experiences that boost health and well-being. The heartfelt hospitality and relaxing environment at our spas allow you to unwind, re-energize, and restore inner balance.
Awaken the senses with pampering spa packages at our luxurious. Each of our spas offer a unique ambiance and individual style, yet follow the same concept of providing a quality and caring service at an affordable price.
传统泰式按摩
Thai massage involves stretching and deep massage using pressure along the meridian lines of the body to ease muscle and joint tension and this natural healing therapy promotes the body's own healing process by stimulating corresponding body-zones on your feet.
全身按摩
A traditional Thai massage with Herbal Pouch Compress filled with lemongrass, bergamot, Turmeric and Prai. Helps releases the suffering flow and relax sore muscles. Ideal for those suffered from muscle pain.
Thai aroma oil Massage uses the same techniques as regular oil massage.This increases the effect of this massage, creating a more pleasant massage than with regular oil. Over the body help to release natural endorphins, increase circulation and revive the body.
头部肩颈按摩
Designed to focus on the back and spine, where tension is commonly stored. To reduce inflammation and assist in the recovery of sore, stressed muscles that are often the result of continuous office work.
头部,背部,肩部按摩
Indulged in the art of pressure points massaged with oil to reduce stress and tension.
沐浴
Warm water from a spa or a bath helps to relax our bodies by warming muscles, allowing them to relax, as well as improve blood circulation.
泰式草药包按摩
Thai herbal compresses contain various herbs with antifungal, antibacterial, antiparasitic and anti-inflammatory features. They can be applied for detoxification,This herbal therapy was designed to relieve pain and inflammation, as well as treating skin diseases and improving skin complexion.
芳香精油按摩
This treatment starts with oil massage or milky oil massage followed by Herbal massage, a warm Herbal Ball of streamed Thai Herbal, which is gently pressed massage allowed the healing properties of natural oil to penetrate into skin which leaves both body and mind feeling completely relaxed. This particular treatment claim to relieve body, muscle, tension and improve blood circulation cause by the result of stress or injury.
The aromatherapy oil massage is now combined with foot massage to deliver you the most relaxing feeling and calm. The work of the scent of aroma oil will bring you the positive effects on your emotions. The course is aimed to help you reduce your stress and make you feel fresh again.
A full body exfoliation leaving your skin feeling silky smooth, followed by a tailor-made aromatherapy back, neck, shoulders and leg massage to enhance your mind, body and soul.
足部按摩
The practice of manipulating points on the feet to balance energy flow around the body, stimulating the body's natural healing process. These points are called relaxation  and each reflex corresponds to a different part of the body, such as a gland, organ or other body part.
身体护理
Accelerating the process of detoxification. The herb infused steam opens the pores and are absorbed into the body whist the atmosphere of the steam relaxes and centers the body. Our Thai steam  made with local herbs will ensure that your skin releases toxins and feels great, benefiting both the body and mind.
Allow the magic of nutritious milk and skin conditioner, your eternally youthful soul from tip to toe. The Milky dissolvent exfoliation and Warm Milky Compress brings out a baby soft skin.The Warm Oil Body Massage and Warm Milky Bath imprint the everlasting radiance on your silky complexion. This treatment is perfect for sensitive or sunburned skin.
This luxuriant body spa treatment is ideal for sun-exposed skin.Body Wrap to promote the healing of the skin and to give it a more youthful, healthy appearance. The concluding Aromatherapy Massage will give you an overwhelming feeling of wellbeing while the nutritious Eyes Spa gives special attention to the delicate skin around the eyes.
Orientala Spa (Ramada Phuket Deevana Branch)
45/1 Raj-U-Thid 200 Pee Rd., Patong Beach, Kathu, Phuket, 83150
Mon 10:00 AM - 10:00 PM
Tue 10:00 AM - 10:00 PM
Wed 10:00 AM - 10:00 PM
Thu 10:00 AM - 10:00 PM
Fri 10:00 AM - 10:00 PM
Sat 10:00 AM - 10:00 PM
Sun 10:00 AM - 10:00 PM
People Also Like
Nugust Spa & Massage
36 评论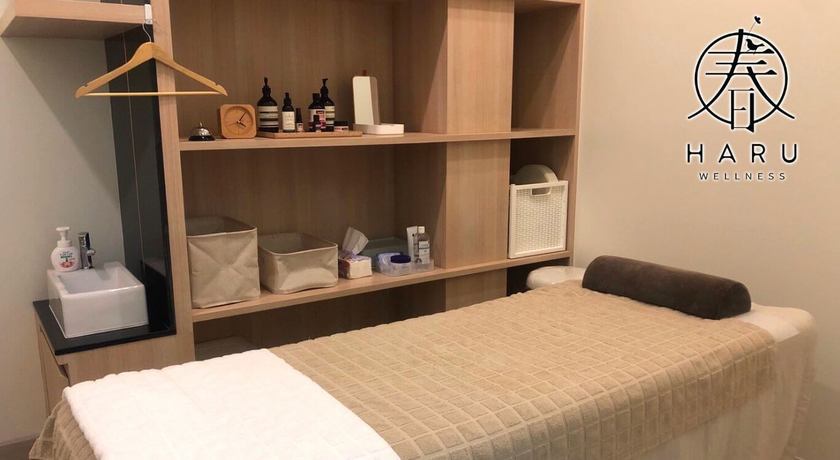 Haru Wellness Clinic
No reviews yet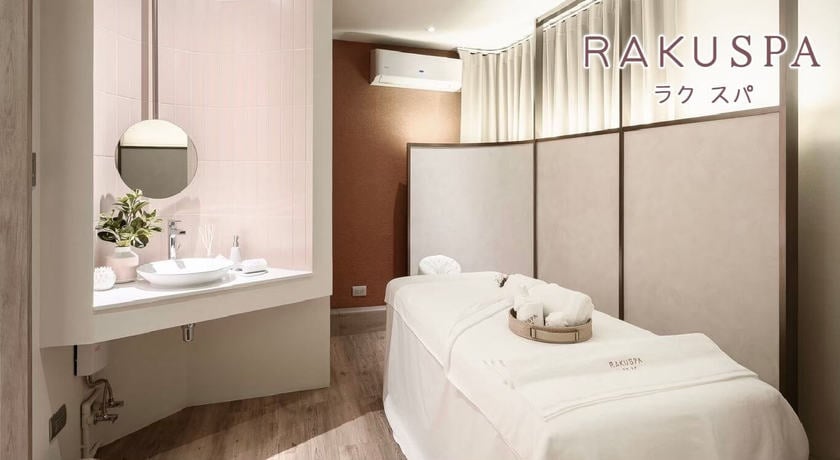 Raku Spa Bangkok
13 评论
Orientala Spa (Ramada Phuket Deevana Branch)
45/1 Raj-U-Thid 200 Pee Rd., Patong Beach, Kathu, Phuket, 83150
周一 10:00 AM - 10:00 PM
周二 10:00 AM - 10:00 PM
周三 10:00 AM - 10:00 PM
周四 10:00 AM - 10:00 PM
周五 10:00 AM - 10:00 PM
周六 10:00 AM - 10:00 PM
周天 10:00 AM - 10:00 PM
Available Payment Methods
People Also Like
Nugust Spa & Massage
36 评论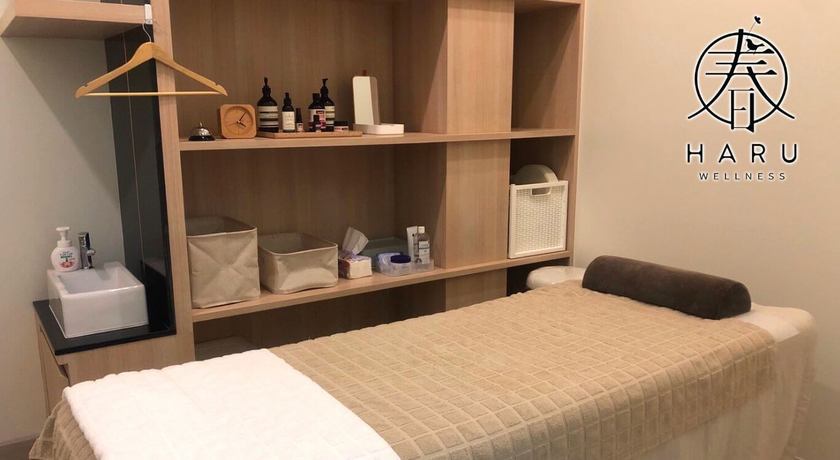 Haru Wellness Clinic
No reviews yet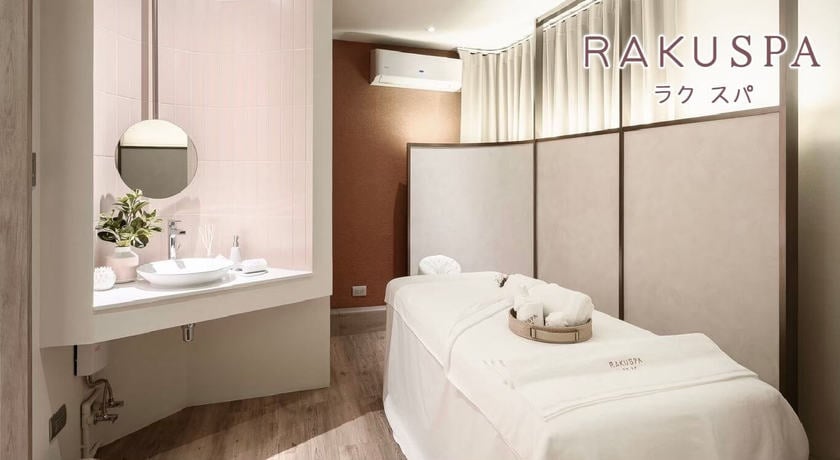 Raku Spa Bangkok
13 评论