在GoWabi网上预订 - Tea Tree Spa
Tea Tree Spa
Cash, credit card
$$ (Based on Special Rates from our Partners)
THB
129/129 Petchkasem Road Nong Gae, Prachuabkhirikhan, Hua Hin, Prachuap Khiri Khan 77110
A heavenly experience - my mom and I will defi

- Jenica

พนักงานนวดดีมาก อัธยาศัยดี เป็นกันเอง และแนะนำ

- Shain
FEELING GOOD MADE SIMPLE
Welcome to Tea Tree Spa - a refreshing sanctuary from the stress of life. A visit to our spa will relax your body, soothe your soul and lift your spirits, so you can get more out of your stay. The Tea Tree Spa experience is all about you satisfying your needs, giving a lift to your day and leaving feeling positive about life in general. Step inside and feel the difference.
SENSITIVE
At Tea Tree Spa, we put your needs first. Whether you're on business pressed for time, or on holiday in need of some pampering, our treatment menu has something for you. We will take time to assist you in your choice of treatments and tailor them to your needs, because we want to be sure you get the most out of your time with us.
FRESH
At Tea Tree Spa, we aim to provide a fresh experience that engages all your senses, and rejuvenates your mind, body and spirits. With natural ingredients sourced from all over the world, each treatment has been designed to meet a specific need to ensure you get the outcome you desire, and emerge ready to face the challenges of the week ahead.
POSITIVE
Our exceptional team is what sets Tea Tree Spa apart. Above and beyond the professionalism and skill they possess, is the commitment they have to make a positive difference to your well-being. They will not only deliver the treatments with consummate skill, but they will also offer advice on how to extend the benefits long after you leave us.


Terms & Conditions:
• This voucher can be used within 2 months after purchase.
• All purchases and treatments cannot be amended.
• These vouchers cannot be used with other promotions.
• Show your voucher from email or GoWabi app for verification
• Appointment has to be booked in advance. The shop contact details will be available in your "GoWabi's Booking Confirmation email or My Booking page"
全身按摩
A rhythmic dance for the senses, vowing revitalization. With an exhilarating blend of Lemongrass, Orange and Bergamot oils, this massage employs techniques through palms, forearms, elbow and fingers in a cautious but fastidious routine sure to restore balance, soothe muscle tension and gather all stresses to a healing center
全身裹敷
A completely clarifying and moisturizing experience for body and mind.
The soothing properties of Aloe Vera and Honey guarantee the skin nourishment
After sun exposure. The body mask is coupled with an intensively hydrating face mask rich with the finest clays and extracts to optimally rejuvenate the skin. Enjoy a Head Massage to soothe your mind, while your skin is replenished with vitamins and minerals
头部肩颈按摩
This effective massage targets deep-seated aches and pains with a tailored back massage specific to your needs. Using the healing and warming effects of our warm massage oil, this deep style massage is derived from the Ayurvedic tradition that focuses on the head, shoulders and neck which returns energy and vitality to your being.
沐浴
Take a respite from worldly masquerades with an undisturbed moment in a long, warm and peaceful bath. Precious Jasmine softening the skin and imparts its anti-aging benefits. Ancient Tahitian oil cordially restores smoothness, while Soy protein, plentiful with essential amino acids, adds a mantle of protection, and Honey imparts suppleness. Soothe tired and aching muscles while protective ingredients sink into your skin.
脸部
Feel fresh and cleansed fast. Sometimes we just don't have time, but need to look our best. This mini facial incorporates a cleanse, tone, exfoliation, massage and moisturize in 30 minutes to leave you ready to face the day.
足部按摩
An ancient therapy renowned for linking reflex zones on the feet to specific parts of the body, this massage brings relief from pain, illness and stress by deeply kneading on the reflexive points of the feet, summoning an utterly healing experience.
身体磨砂
Green Tea's secret for visibly healthy, clean and sweet skin. Green tea is detoxifying and uplifting for your skid and also helps to firm the skin
The best natural bleaching agent which is an ideal alternative to chemicals-laded bleach, rich in AHA, alpha hydroxy acids, which make it ideal for removing skin's impurities and deep-seated dirt. The concentration of acids, vitamin C, anti-oxidants in tamarind aid in fighting free radicals to render a clear and youthful skin
Made from locally grown Thai coffee beans and natural volcanic pumice this is an original, stimulating, refreshing & cleansing treatment.
评价 (访问后客户意见)

---
5.0
A heavenly experience - my mom and I will definitely come back the next time we're in HuaHin!
Jenica
Jenica
A heavenly experience - my mom and I will definitely come back the next time we're in HuaHin!

验证评论
已访问 25 Mar 2021
5.0
พนักงานนวดดีมาก อัธยาศัยดี เป็นกันเอง และแนะนำเรื่องการนวดดีมากครับ
Shain
Shain
พนักงานนวดดีมาก อัธยาศัยดี เป็นกันเอง และแนะนำเรื่องการนวดดีมากครับ

验证评论
已访问 26 Oct 2020
People Also Like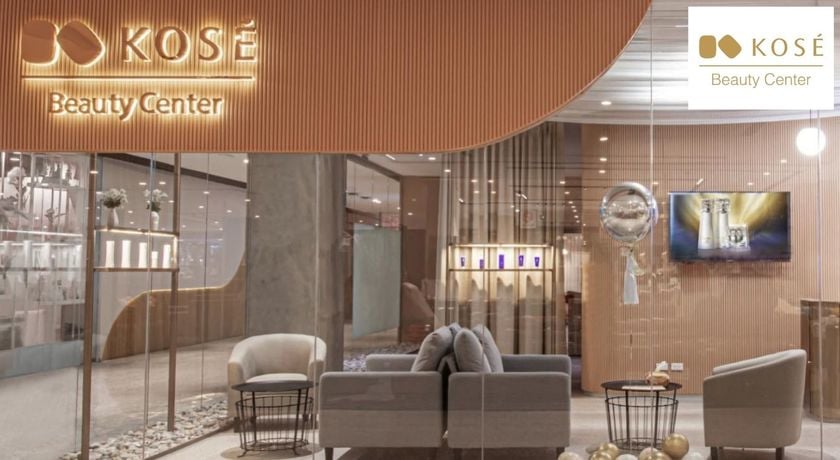 KOSE Beauty Center
164 评论
Alinda Clinic
1599 评论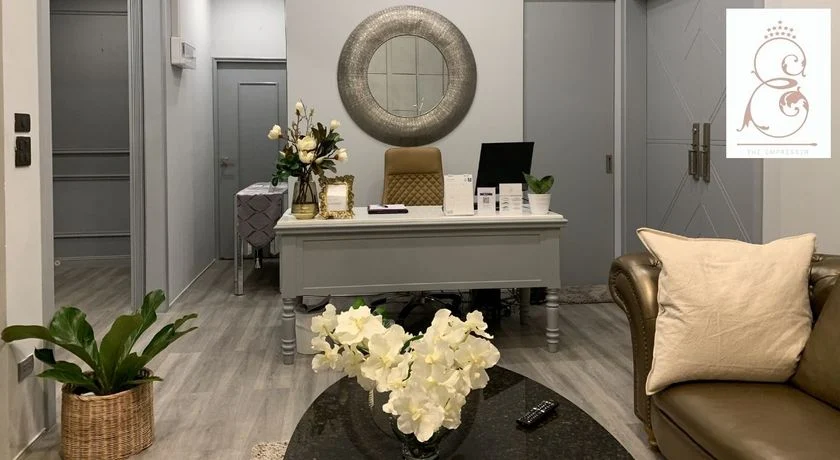 The Empresser (Lash & Brow)
303 评论