 Added to cart successfuly!
在GoWabi网上预订 - The Nailette
The Nailette
Cash, credit card
$$ (Based on Special Rates from our Partners)
THB
Woodberry Common Building 3nd Floor, Soi Ruam Radi, Lumphini, Pathumwan, Bangkok 10330
clean and comfortable. eyelashes look so natur

- Supanut

แย่มาก อยู่ๆจะยกเลิกนัดก็ไม่บอกล่วงหน้า ดีนะโท

- Nattawan

ให้คำแนะนำและบริการดีเยี่ยมมากค่ะ

- Pitchaporn
The Nailette celebrates the simple pleasure of getting a nail, wax and lash pampering. Less toxic and cleanliness is the key, and a relaxed, simple and warmth design make our salons feel like a living room you won't want to leave. Laid-back, relax and let our professional and friendly artists take care of your needs with our variety of services, manicure & pedicure, waxing sugaring services and lash lifting & extension.
The Shop Located at Woodberry Common Room No.3 A 3rd Floor


Terms & Conditions:
• This voucher can be used within 3 months after purchase.
• All purchases and treatments cannot be amended.
• These vouchers cannot be used with other promotions.
• Show your voucher from email or GoWabi app for verification
• Appointment has to be booked in advance. The shop contact details will be available in your "GoWabi's Booking Confirmation email or My Booking page"
评价 (访问后客户意见)

---
3.0
ขนตายังไม่ใช่ทรงที่ต้องการ ขนตาค่อนข้างแข็ง
Natcha
Natcha
ขนตายังไม่ใช่ทรงที่ต้องการ ขนตาค่อนข้างแข็ง

验证评论
已访问 19 Feb 2021
4.0
สะอาด บริการโอเค มีเก้าอี้นวด
Natcha
Natcha
สะอาด บริการโอเค มีเก้าอี้นวด

验证评论
已访问 19 Feb 2021
5.0
บริการดีมากค่ะ พนักงานพูดจาสุภาพทุกคนเลยค่ะ
Netita
Netita
บริการดีมากค่ะ พนักงานพูดจาสุภาพทุกคนเลยค่ะ

验证评论
已访问 18 Feb 2021
5.0
Dee makk soo beautiful
Wanwisa
Wanwisa
Dee makk soo beautiful

验证评论
已访问 18 Feb 2021
5.0
ต่อขนตาสวยมากๆค่ะ ร้านสะอาด พี่ที่ต่อแนะนำดีมากค่ะ
Natnan
Natnan
ต่อขนตาสวยมากๆค่ะ ร้านสะอาด พี่ที่ต่อแนะนำดีมากค่ะ

验证评论
已访问 18 Feb 2021
Tina
Nice shop. Friendly environment. Technician who did my brows was gentle. Good experience!

验证评论
已访问 17 Feb 2021
5.0
พนักงานน่ารักค่ะะ บริการดีเลย ใส่ใจ แต่ถ้าไม่ได้ไปคนเดียวไม่มีที่นั่งรอค่ะ ขนตาต่อมานอนไปวันแรกร่วงข้างละ5เส้นได้ 😂 แต่ดีที่ขนตาจริงไม่ค่อยหลุดมาด้วยค่ะ
Ida
Ida
พนักงานน่ารักค่ะะ บริการดีเลย ใส่ใจ แต่ถ้าไม่ได้ไปคนเดียวไม่มีที่นั่งรอค่ะ ขนตาต่อมานอนไปวันแรกร่วงข้างละ5เส้นได้ 😂 แต่ดีที่ขนตาจริงไม่ค่อยหลุดมาด้วยค่ะ

验证评论
已访问 13 Feb 2021
5.0
ดีมาก เบาสบายตา สะอาดมากๆ
Ameiiz
Ameiiz
ดีมาก เบาสบายตา สะอาดมากๆ

验证评论
已访问 16 Feb 2021
5.0
ช่างมือเบา สะอาด มีสีให้เลือกเยอะ ช่างใส่ใจดีมาก
Ameiiz
Ameiiz
ช่างมือเบา สะอาด มีสีให้เลือกเยอะ ช่างใส่ใจดีมาก

验证评论
已访问 16 Feb 2021
5.0
พนง.บริการดี เราเลือกสีไม่ได้ก็ให้พี่พนง.เลือกให้ ออกมาสวยน่ารักมากค่ะ เก็บลายละเอียดดีมากๆ
ณิชากร

ณิชากร
พนง.บริการดี เราเลือกสีไม่ได้ก็ให้พี่พนง.เลือกให้ ออกมาสวยน่ารักมากค่ะ เก็บลายละเอียดดีมากๆ

验证评论
已访问 16 Feb 2021
People Also Like
PANPURI WELLNESS
4494 评论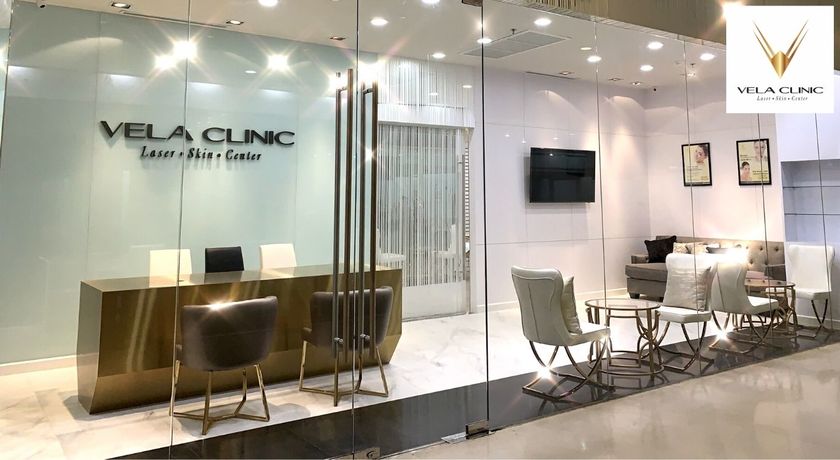 Vela Clinic
255 评论
SO/ SPA at SO/ Bangkok
786 评论
KIHS Clinic
2849 评论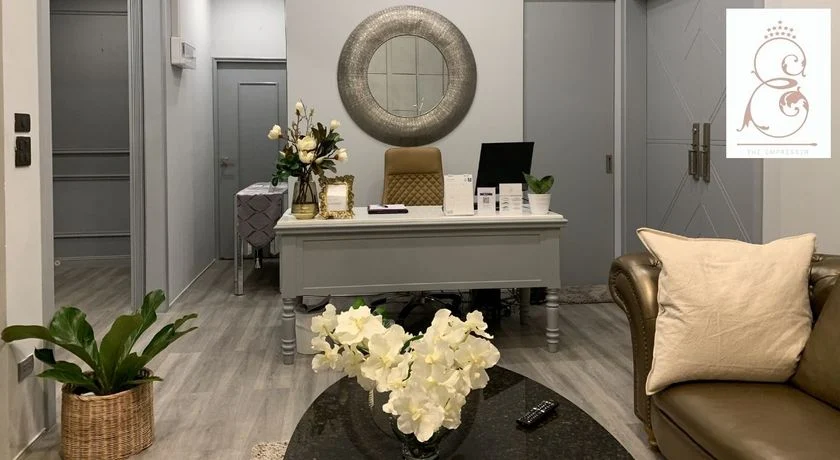 The Empresser (Lash & Brow)
421 评论