 Added to cart successfuly!
在GoWabi网上预订 - The Nailette
The Nailette
Cash, credit card
$$ (Based on Special Rates from our Partners)
THB
Woodberry Common Building 3nd Floor, Soi Ruam Radi, Lumphini, Pathumwan, Bangkok 10330
พี่ ๆ น่ารักมาก ใจดี แนะนำดี เก้าอี้สบาย ร้านไ

- Prawd

ดีมากค่ะ สวยพี่คนทำใจดีใจเย็น

- Praew

ดีมากเลยค่ะ พี่ๆน่ารักสะอาดบรรยากาศดี

- Praew
The Nailette celebrates the simple pleasure of getting a nail, wax and lash pampering. Less toxic and cleanliness is the key, and a relaxed, simple and warmth design make our salons feel like a living room you won't want to leave. Laid-back, relax and let our professional and friendly artists take care of your needs with our variety of services, manicure & pedicure, waxing sugaring services and lash lifting & extension.
The Shop Located at Woodberry Common Room No.3 A 3rd Floor


Terms & Conditions:
• This voucher can be used within 3 months after purchase.
• All purchases and treatments cannot be amended.
• These vouchers cannot be used with other promotions.
• Show your voucher from email or GoWabi app for verification
• Appointment has to be booked in advance. The shop contact details will be available in your "GoWabi's Booking Confirmation email or My Booking page"
评价 (访问后客户意见)

---
5.0
Nice clean good service good location
Kunkanya

Kunkanya
Nice clean good service good location

验证评论
已访问 05 Feb 2021
Pam
Overall ok. Need to wait around 30 mins before actual time

验证评论
已访问 31 Jan 2021
5.0
The salon is very clean and professional
Bo
Bo
The salon is very clean and professional

验证评论
已访问 30 Jan 2021
5.0
Love it! Very worthy
Meen
Meen
Love it! Very worthy

验证评论
已访问 05 Feb 2021
2.5
ช่างทำเล็บน่าจะไม่ใช่ช่างอาชีพ เป็นการทำเล็บที่แย่ที่สุดที่เคยทำมาเลยคะ ตัดเล็บเท้าจนเล็บขบ อีกวันคือเจ็บมาก เล็บมือก็ตัดสั้นมากจนติดหนัง สีทาเล็บเป็นคลื่น กลัวกับการลองทำเล็บร้านใหม่ๆไปเลย เศร้า☹️
Amyp

Amyp
ช่างทำเล็บน่าจะไม่ใช่ช่างอาชีพ เป็นการทำเล็บที่แย่ที่สุดที่เคยทำมาเลยคะ ตัดเล็บเท้าจนเล็บขบ อีกวันคือเจ็บมาก เล็บมือก็ตัดสั้นมากจนติดหนัง สีทาเล็บเป็นคลื่น กลัวกับการลองทำเล็บร้านใหม่ๆไปเลย เศร้า☹️
+3

验证评论
已访问 04 Feb 2021
5.0
Fantastic service! Facilities were modern and clean, ambiance was so relaxing! Staff were friendly and helpful with picking classic eyelash extension designs
Katrina

Katrina
Fantastic service! Facilities were modern and clean, ambiance was so relaxing! Staff were friendly and helpful with picking classic eyelash extension designs. 💯

验证评论
已访问 04 Feb 2021
5.0
ต่อขนตาละเอียดมากค่ะ ช่างใจเย็นมากๆเลย ร้านน่ารัก
Loogtarn
Loogtarn
ต่อขนตาละเอียดมากค่ะ ช่างใจเย็นมากๆเลย ร้านน่ารัก

验证评论
已访问 03 Feb 2021
5.0
ชอบมากค่ะ ไว้จะมาใช้บริการอีก
Kritchaya

Kritchaya
ชอบมากค่ะ ไว้จะมาใช้บริการอีก

验证评论
已访问 03 Feb 2021
5.0
พนักงานให้คำแนะนำดี ต่อเสร็จแล้วถูกใจและสบายตามากค่ะ
Buaboocha

Buaboocha
พนักงานให้คำแนะนำดี ต่อเสร็จแล้วถูกใจและสบายตามากค่ะ

验证评论
已访问 02 Feb 2021
5.0
ดีมากค่ะ ประทับใจมาก ร้านสะอาดน่ารักกว่าในรูปเยอะมาก เจ้าหน้าที่มือเบา บริการดีมากค่ะ
Cee

Cee
ดีมากค่ะ ประทับใจมาก ร้านสะอาดน่ารักกว่าในรูปเยอะมาก เจ้าหน้าที่มือเบา บริการดีมากค่ะ

验证评论
已访问 02 Feb 2021
People Also Like
PANPURI WELLNESS
4494 评论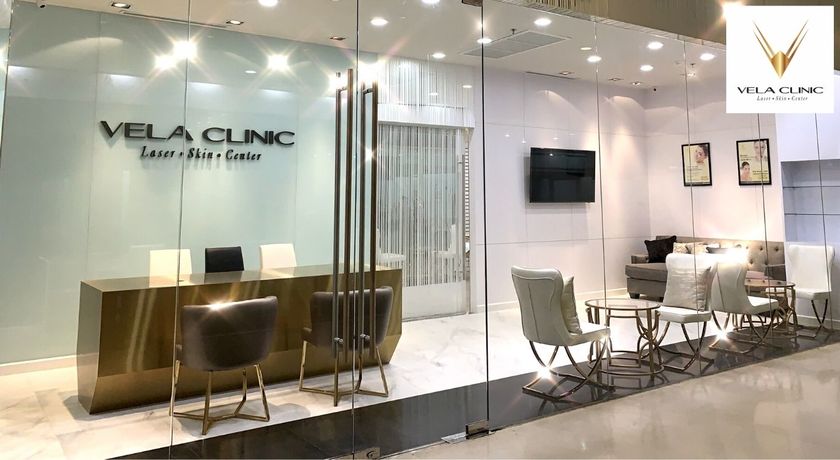 Vela Clinic
258 评论
SO/ SPA at SO/ Bangkok
786 评论
KIHS Clinic
2852 评论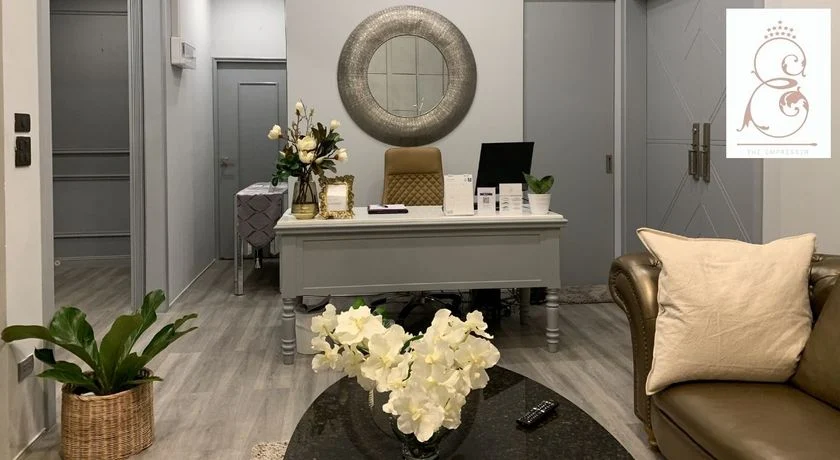 The Empresser (Lash & Brow)
421 评论