Book Online at GoWabi - ABHAI Wellness
ABHAI Wellness
Cash, credit card
$$ (Based on Special Rates from our Partners)
THB
5 RQ Residence Clubhouse Bldg., The Racquet Club No.9 , 2nd Floor, Sukhumvit 49/9 Alley, Khlong Tan Nuea, Watthana, Bangkok 10110
Great service and great place for a massage.

- Vinita

สถานที่สะอาด สะดวกมีที่จอดรถ พนักงานนวดเก่งมาก

- Natthanan

สถานที่สะอาด เดินทางสะดวก ที่จอดเยอะ พนักงานสุ

- Jib
"Abhai Wellness" Royal Herbal Heritage For Healthcare Balance , we provide healthcare services using premium quality of Thai medical Herbs through the leading Thai medical recipe "ABHAIPHUBEJHR" with Thai medical treatments and products that enhance healthcare wellness in a holitstic measurement with combined the Thai royal treatment healthcare through massages and spa for healthcare balance, relaxation and purify beauty. Luxury Living by Natural Concept.
*Last booking 7PM.
Terms & Conditions:
- Please arrive at least 15 minutes before your appointment time. In the case of late arrival, treatment may be shortened in consideration of the next client.
- In case of late arrival more than 15 minutes without giving any prior notification the spa reserves the right to cancel the booking without prior notice.
- Clients who miss their appointments without giving any prior notification will be charged in full for the scheduled service.
Aromatherapy Massage
Our Abhai Wellness Signature treatment using finest's abhaibhubejhr naturally's blend essential oil combine with secret herbal treatment techniques unlike others. This house's special designed treatmetns aims to shoot out unpleasant feeling pain and indulge for suprebme relaxation for better healthcare result after the treatment. Treatment of healing the moment and erasing out emotionally pain for the 7  common city living symptoms. 
For Office Syndrome and Migraine 
For a day treatment napping sleep
For refreshing tuning time zone
For muscle pain from heavily sport 
For long high heel hours tired legs
For calm down emotions 
For Detox city dust of PM2.5 and reinforce clear breath for healthier and stronger lung through Thai herbal treatment
Body Scrub
Abhaibhubejhr's secret recipe for purify beauty and glowing skincare. Available recipe for selections
Body Wrap
Abhaibhubejhr's body's wrap for naturally moiturizing and healthier skin.
Facial Massage
Facial Treatment by Abhaibhubejhr cosmetic herbal facial treatment to purify skin and stimulate natural collagen and moisturizing skin. Visit us for your perfect selection of facial treatment recipe.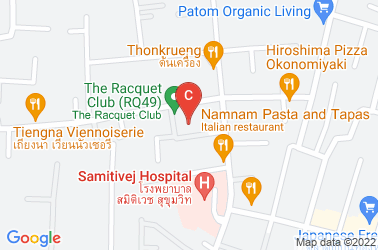 ABHAI Wellness
5 RQ Residence Clubhouse Bldg., The Racquet Club No.9 , 2nd Floor, Sukhumvit 49/9 Alley, Khlong Tan Nuea, Watthana, Bangkok 10110
Mon 10:00 AM - 08:00 PM
Tue 10:00 AM - 08:00 PM
Thu 10:00 AM - 08:00 PM
Fri 10:00 AM - 08:00 PM
Sat 10:00 AM - 08:00 PM
Sun 10:00 AM - 08:00 PM
REVIEWS (written by customers after their visit)

---
5.0
Great service and great place for a massage
Vinita

Vinita
Great service and great place for a massage.

Verified Reviews
Visited 01 Apr 2021
5.0
สถานที่สะอาด สะดวกมีที่จอดรถ พนักงานนวดเก่งมาก คุ้มเกินราคามากค่ะ
Natthanan
Natthanan
สถานที่สะอาด สะดวกมีที่จอดรถ พนักงานนวดเก่งมาก คุ้มเกินราคามากค่ะ

Verified Reviews
Visited 26 Dec 2020
4.0
สถานที่สะอาด เดินทางสะดวก ที่จอดเยอะ พนักงานสุภาพ
Jib

Jib
สถานที่สะอาด เดินทางสะดวก ที่จอดเยอะ พนักงานสุภาพ

Verified Reviews
Visited 25 Dec 2020
5.0
ไม่มีที่ติจริงๆค่ะ จองไว้นวดกับที่นี่หลายใบมากๆ นวดทุกโปรแกรม ไม่มีผิดหวังเลยค่ะ
Patcharamon
Patcharamon
ไม่มีที่ติจริงๆค่ะ จองไว้นวดกับที่นี่หลายใบมากๆ นวดทุกโปรแกรม ไม่มีผิดหวังเลยค่ะ

Verified Reviews
Visited 07 Dec 2020
5.0
ไม่มีที่ติจริงๆค่ะ จองไว้นวดกับที่นี่หลายใบมากๆ นวดทุกโปรแกรม ไม่มีผิดหวังเลยค่ะ
Patcharamon
Patcharamon
ไม่มีที่ติจริงๆค่ะ จองไว้นวดกับที่นี่หลายใบมากๆ นวดทุกโปรแกรม ไม่มีผิดหวังเลยค่ะ

Verified Reviews
Visited 07 Dec 2020
5.0
นวดได้สุดยอดที่สุด เลิฟที่นี่มากๆจริงค่ะ พนักงานบริการดีทุกท่านเลยค่ะ
Patcharamon
Patcharamon
นวดได้สุดยอดที่สุด เลิฟที่นี่มากๆจริงค่ะ พนักงานบริการดีทุกท่านเลยค่ะ

Verified Reviews
Visited 07 Dec 2020

Mayumi
Overall ok. If get massage on the calf, was much more better

Verified Reviews
Visited 11 Dec 2020
5.0
Good for relaxing and release stress
Mayumi

Mayumi
Good for relaxing and release stress

Verified Reviews
Visited 11 Dec 2020
4.125
นวดไม่ค่อยตรงจุดที่ปวดหนักๆ เลยไม่ค่อยหาย แต่โดยรวมก็ดีค่ะ
Peewara
Peewara
นวดไม่ค่อยตรงจุดที่ปวดหนักๆ เลยไม่ค่อยหาย แต่โดยรวมก็ดีค่ะ

Verified Reviews
Visited 12 Jul 2020
5.0
พนง.นวดดี แต่ไม่ค่อยหนักมาก เหมาะกับผ่อนคลายสบายๆ
Peewara
Peewara
พนง.นวดดี แต่ไม่ค่อยหนักมาก เหมาะกับผ่อนคลายสบายๆ

Verified Reviews
Visited 12 Jul 2020
People Also Like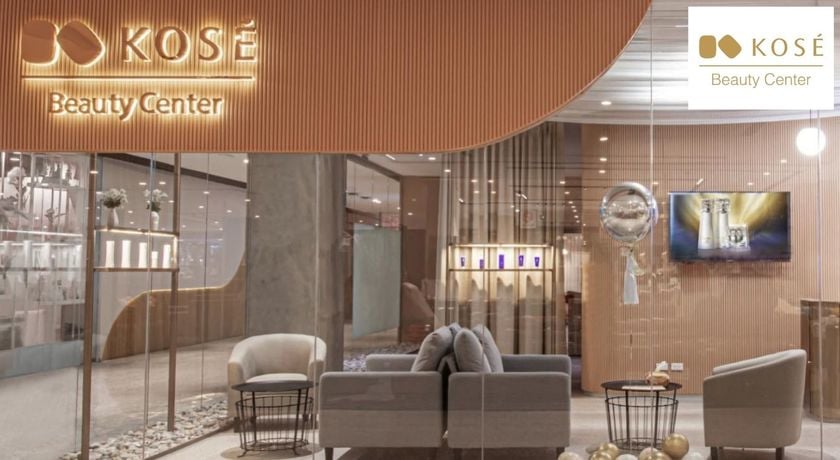 KOSE Beauty Center
167 reviews
Alinda Clinic
1611 reviews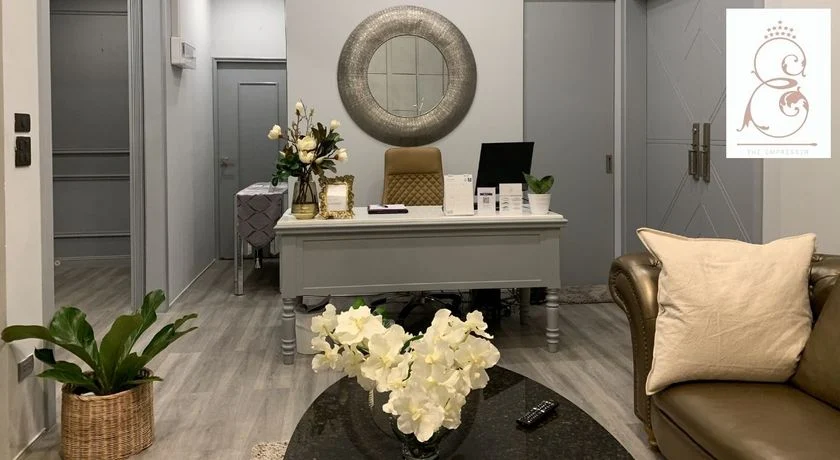 The Empresser (Lash & Brow)
316 reviews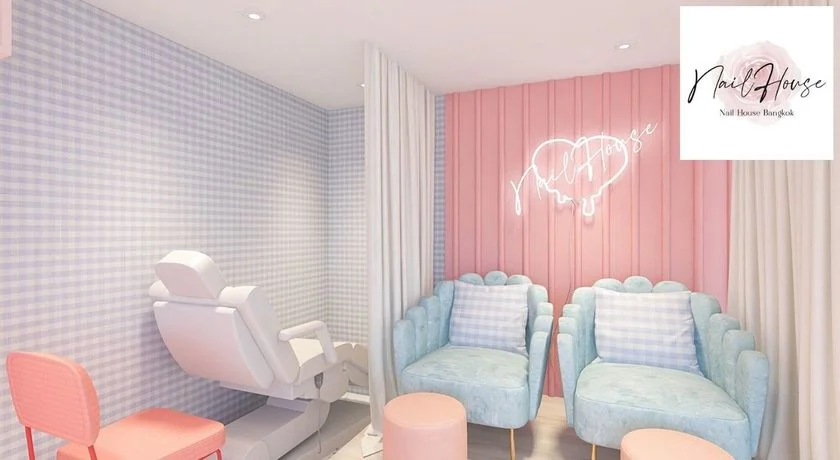 NAIL HOUSE BANGKOK (Asoke Sukhumvit 21)
998 reviews