Book Online at GoWabi - Borisud Pure Spa by Mode Sathorn Hotel
Borisud Pure Spa by Mode Sathorn Hotel
Cash, credit card
$$$
THB
11th Floor,Mode Sathorn Hotel , 144 North Sathorn Road, Silom, Bangrak, Bangkok
Welcome to Borisud Pure Spa & Massage, a magic area where to pamper yourself and relax body and mind with the most modern and fine spa therapies and treatments. All our health and body treatments are based on the use of natural products free from chemicals that guarantee you the rejuvenation of mind, body and soul.
The spa of our wellness hotel in Bangkok is equipped with state-of-the art facilities and the most up-to-date treatments. Luxuriate in our Infrared Sauna, Jacuzzi, Steam Bath or Chill Shower and pamper yourself with a wide range of Body Massages, Body Scrubs, Body Wraps and Facial Treatments.
Book online your Spa Packages, Body Scrub, Body Massage, Thai Herbal, Body Wrap with Borisud Pure Spa & Massage at Mode Sathorn Hotel, next to Surasak BTS Station in Sathorn Road!
Terms & Conditions:
• This voucher can be used within 1 month after purchase.
• All purchases and treatments cannot be amended.
• These vouchers cannot be used with other promotions.
• Show your voucher from email or GoWabi app for verification
• Appointment has to be booked in advance. The shop contact details will be available in your "GoWabi's Booking Confirmation email or My Booking page"
Kindly Note:
• Late Arrival Policy: As a courtesy to other guests, please be informed that therapies must finish at their scheduled times so that we can respect our next appointment.
• Cancellation/ No Show Policy: Should you wish to reschedule or cancel your appointment, please give us advance notice at least 4-5hrs. Missed appointments with no advance notice are charged at the full rate. When cancelling an appointment, please be sure to speak directly to a spa staff member only.
Borisud Pure Spa by Mode Sathorn Hotel
11th Floor,Mode Sathorn Hotel , 144 North Sathorn Road, Silom, Bangrak, Bangkok
Mon 10:00 AM - 11:00 PM
Tue 10:00 AM - 11:00 PM
Wed 10:00 AM - 11:00 PM
Thu 10:00 AM - 11:00 PM
Fri 10:00 AM - 11:00 PM
Sat 10:00 AM - 11:00 PM
Sun 10:00 AM - 11:00 PM
REVIEWS (written by customers after their visit)

---
Maria
The service and the staff were great. I'd definitely come back again!

Verified Reviews
Visited 02 Aug 2019
Niphat
สถานที่ สะอาดมาก มีความเป็นส่วนตัว สปา มีความเป็นมืออาชีพ โทรมาคอนเฟริม์ล่วงหน้าก่อน 1 วัน พนักงาน บริการดี นวดสบาย มืออาชีพ ผลิตภัณฑ์ น้ำมันนวดที่สปาใช้ดีมาก ไม่แพ้ ไม่คัน

Verified Reviews
Visited 03 Sep 2019

Neha
Great staff & amazing service!

Verified Reviews
Visited 11 Jun 2019

Lanna
ชอบบรรยากาศในห้องที่ให้บริการมากค่ะ ดูหรูและสะอาด พนักงานนวดดีมากและนิสัยน่ารักค่ะ มีโอกาสจะกลับไปอีกครั้งนะคะ

Verified Reviews
Visited 13 Jul 2018

Khotchakorn
One of the best treatments and spa. Good experience Received form the professional and polite staffs. Very recommended.

Verified Reviews
Visited 27 Apr 2019
Tim
The jacuzzi time felt like it was rushed and time cut short and the aromatic massage was very light when asked for a firm massage. Overall the experience was ok not sure if i would return.

Verified Reviews
Visited 27 Apr 2019
Arisara
I would like to review the spa and massage package that I used. I bought the package for 2people, sauna and jacuzzi 30mins + body massage 60mins. At first the staff welcomed us with hot drink served in the nice plate with flower. And they guided us to the private room wait for the room for sauna and jacuzzi. Next we were in next room for sauna and jacuzzi, there was bathroom for wash your body inside and it was so private. I was there with only my sister and we both used sauna and jacuzzi. (need to bring own swimsuit in case that you want to use the jacuzzi) They also provided us with new and clean towel. After that the staff will guide you for washing body and prepare for body massage in the private room. Overall I gave 9/10. Service is excellent and also the cleanliness. The treatment is good but the oil for massage, we didn't choose the scent. At first I thought we will have the chance to choose the scent of oil but we hadn't. Anyway we got some kind of lemongrass oil, luckily that my favorite scent. So I was impressed with this.

Verified Reviews
Visited 28 Apr 2019
Hataitip
I love this place so much . Clean and excellent for service.

Verified Reviews
Visited 26 Apr 2019

Nuttakan
สถานที่สะอาดดีค่ะ ตู้ stream ดีมากค่ะ แต่ตู้ sauna ไม่ค่อยร้อนเท่าไหร่ เรื่องขัดตัวและนวด ให้ไป 100% เลยค่ะ 👏 ดีมาก สบายสุดๆ

Verified Reviews
Visited 16 Apr 2019

Nuttakan
สถานที่สะอาดดีค่ะ ตู้ stream ดีมากค่ะ แต่ตู้ sauna ไม่ค่อยร้อนเท่าไหร่ เรื่องขัดตัวและนวด ให้ไป 100% เลยค่ะ 👏 ดีมาก สบายสุดๆ

Verified Reviews
Visited 16 Apr 2019
People Also Like
Happening Nail Spa & Cafe
40 reviews
Lilac by 106 Hair
101 reviews
KIHS Clinic
130 reviews
Preme Spa
44 reviews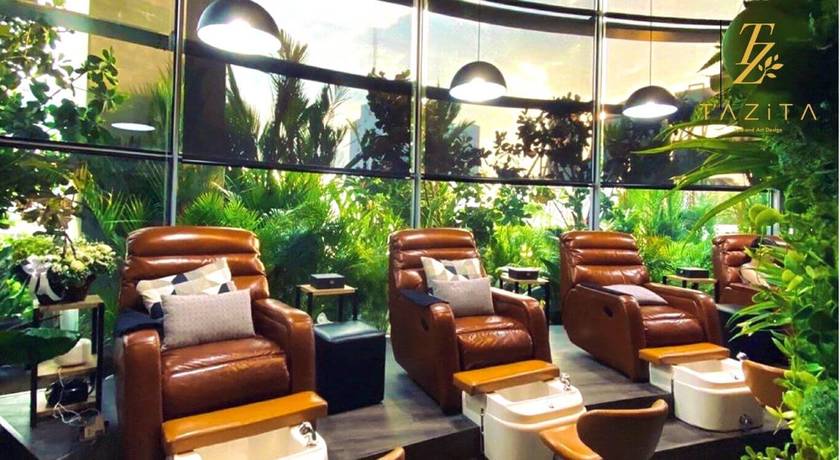 TAZiTA Spa and Art Design
13 reviews
Borisud Pure Spa by Mode Sathorn Hotel
11th Floor,Mode Sathorn Hotel , 144 North Sathorn Road, Silom, Bangrak, Bangkok
MON 10:00 AM - 11:00 PM
TUE 10:00 AM - 11:00 PM
WED 10:00 AM - 11:00 PM
THU 10:00 AM - 11:00 PM
FRI 10:00 AM - 11:00 PM
SAT 10:00 AM - 11:00 PM
SUN 10:00 AM - 11:00 PM
Available Payment Methods
People Also Like
Happening Nail Spa & Cafe
40 reviews
Lilac by 106 Hair
101 reviews
KIHS Clinic
130 reviews
Preme Spa
44 reviews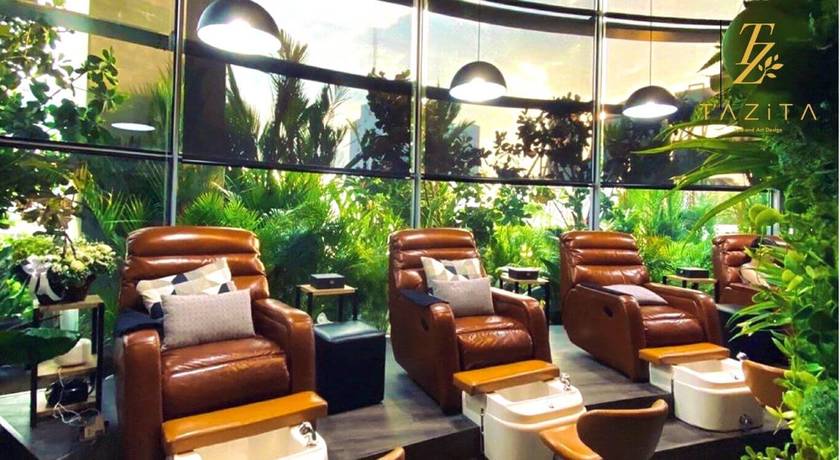 TAZiTA Spa and Art Design
13 reviews