Book Online at GoWabi - Chaari Spa
Chaari Spa
Cash, credit card
$$$
THB
2nd floor, A-One, 9/2 Soi Ari 1, Phaholyothin Rd. Bangkok, Thailand
Chaari Spa began with the enjoyment of having a good cup of tea that gave the warm, relaxing and humbly delightful moments of sharing time together with the loved ones. With its natural fruitful benefits and the charismatic of tea, we developed its essences to incorporate with the wonderful classic and innovative treatments for everyone to fall in love with.
Chaari Spa opens its doors to welcome you to celebrate the beautiful aromatic tea journey through fragrant smell, refreshing taste, and heavenly healing touch of our treatments that combines the variety types of tea-inspired essential oils to rejuvenate, renew, nourish, detoxify and revive you from your tired day as if you are sipping a cup of great tea in the peaceful moment.
Escape from the busy world outside and step into the world of natural touch that wholeheartedly crafted around the tea element, culture and benefit properties that weave seamlessly with the skillful techniques and the wisdom of healing therapies we have to offer for you.
Off- Peak upto 15% discount for Chaari Spa
Available from 11AM to 2PM, Monday to Friday except public holiday
Aromatherapy Massage
Tea has a renowned benefit of calming the mind and once combining with this relaxing and gentle aromatic massage, it creates great results. This Chaari's pampering body massage is absolutely perfect for your tired day. Get our magic hands to work on your body for a complete relaxation of the body and mind. The outstanding selection of tea oil extracts such as green tea and red tea help to revive the skin and flush out toxins from your body.
Hot Stone Massage
Our all-time favorite treatment with the warm pebbles pressing and massaging your body. This amazing hot stone massage uses the heated stones to massage your body along with the delighting tea-infused essential oil. The stones work their wonder to unlock your knotted muscles and to release your pain. This treatment is great for detoxifying, healing hangover, improving blood circulation and promoting immunity and sleep. After the massage, your body feels lighter and relaxed, and your spirit uplifted.
Oil Massage
This Chaari's therapeutic oil massage is an ideal treatment for office ladies and gentlemen who are facing an office syndrome problem. This retreat will treat the pains and tension on the upper part of the body including neck, shoulders and back, leaving the body and mind relaxed and restored.
Spa Package
A package which combines Chaari stress reliever and Thai herbal compress. For Chaari stress reliever, it is concentrated on upper part of body - head, neck, and shoulder, back from office syndrome with oil. This treatment helps to relieve stress and improve circulation of blood.
-90 minutes chaari stress reliever
-30 minutes Thai herbal compress
Chaari Spa
2nd floor, A-One, 9/2 Soi Ari 1, Phaholyothin Rd. Bangkok, Thailand
Mon 11:00 AM - 10:00 PM
Tue 11:00 AM - 10:00 PM
Wed 11:00 AM - 10:00 PM
Thu 11:00 AM - 10:00 PM
Fri 11:00 AM - 10:00 PM
Sat 11:00 AM - 10:00 PM
Sun 11:00 AM - 10:00 PM
REVIEWS (written by customers after their visit)

---
Vicky
air con bit cold. good in all. place is chilling.
Pearl Sakura Body Scrub + White Tea

Verified Reviews
Visited 11 Dec 2019
Kanjanittha
บรรยากาศ​ดี​ เดินทางสะดวก​
Stress Reliever with Herbal Compress

Verified Reviews
Visited 01 Dec 2019
Praewpailin
สถานที่สะอาด นวดดีมากค่ะ
Aromatic Tea Therapy

Verified Reviews
Visited 08 Nov 2019

Ken
Good environment & services

Verified Reviews
Visited 21 Jan 2019
People Also Like
Suankwangtung Clinic
51 reviews
Plant Day Spa
14 reviews
Vital Glow Skin & Aesthetic
3 reviews
Inspires Hair & Nails Boutique
58 reviews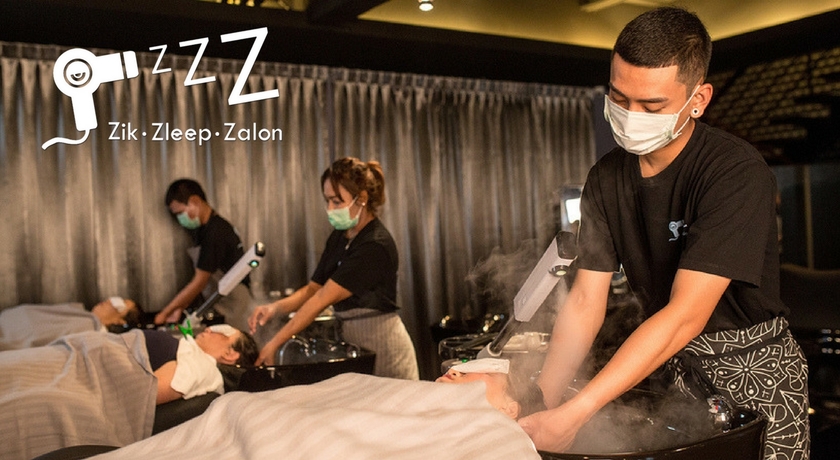 Zik Zleep Zalon
No reviews yet
Chaari Spa
2nd floor, A-One, 9/2 Soi Ari 1, Phaholyothin Rd. Bangkok, Thailand
MON 11:00 AM - 10:00 PM
TUE 11:00 AM - 10:00 PM
WED 11:00 AM - 10:00 PM
THU 11:00 AM - 10:00 PM
FRI 11:00 AM - 10:00 PM
SAT 11:00 AM - 10:00 PM
SUN 11:00 AM - 10:00 PM
Available Payment Methods
People Also Like
Suankwangtung Clinic
51 reviews
Plant Day Spa
14 reviews
Vital Glow Skin & Aesthetic
3 reviews
Inspires Hair & Nails Boutique
58 reviews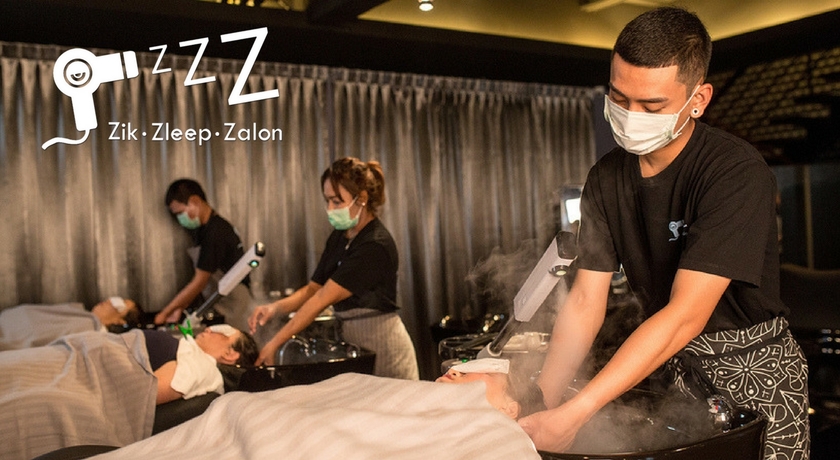 Zik Zleep Zalon
No reviews yet