Book Online at GoWabi - Let's Relax Chiang Mai Pavillion
Let's Relax Chiang Mai Pavillion
Cash, credit card
$$ (Based on Special Rates from our Partners)
THB
145/27, 145/37 Changklan Road, Chiang Mai Night Bazaar , Thailand
Let's Relax Chiang Mai Pavillion is a must visit top class day spa & massage in Chiang Mai. Let's Relax Chiang Mai is situated on the first and second floor of the Night Bazaar (Pavillion Building), which is located on Changkland Road next to McDonalds. The Let's Relax Chiang Mai Pavillion branch offers a range of spa treatments and massages such as world-renowned Thai Massage, relaxing Foot & Hand Massage, Body Scrub & Wrap, Aromatherapy Oil Massage and Hot Stone Massage. Simply book your next pampering session at Let's Relax Spa at Chiang Mai Pavillion online on GoWabi though our application or website and enjoy the relaxing atmosphere we have to offer.
Both male and female therapists will be randomly selected to provide the services.
Featured Services
THAI MASSAGE is influenced by Chinese and Indian healing arts, which involves a combination of stretching and acupressure techniques. The massages are oil free and performed on a mattress, with loose pajamas are worn. This massage is a back and leg massage only unlike the THAI HERBAL MASSAGE which is a whole body massage.
AROMATHERAPY OIL MASSAGE is an ancient therapeutic method of pressure point massage utilizing essential oils from plants, leaves, and flowers that are applied to the body typically with a Swedish Massage technique, to stimulate blood flow and lymph fluid.
Let's Relax Chiang Mai Pavillion
145/27, 145/37 Changklan Road, Chiang Mai Night Bazaar , Thailand
Mon 10:00 AM - 11:45 PM
Tue 10:00 AM - 11:45 PM
Wed 10:00 AM - 11:45 PM
Thu 10:00 AM - 11:45 PM
Fri 10:00 AM - 11:45 PM
Sat 10:00 AM - 11:45 PM
Sun 10:00 AM - 11:45 PM
REVIEWS (written by customers after their visit)

---
People Also Like
Lashury Eyelash Salon
349 reviews
Let's Relax Onsen Thong Lor
2386 reviews
La Zensa Spa
437 reviews
The Cocktail Clinic
1809 reviews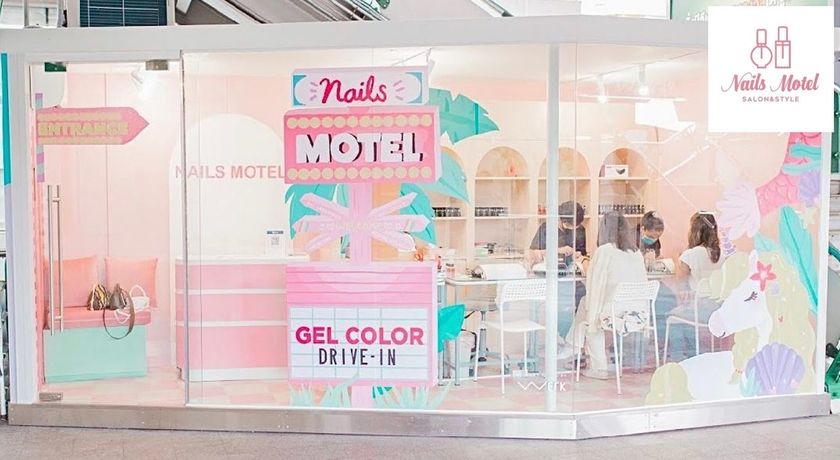 Nails Motel
44 reviews
Let's Relax Chiang Mai Pavillion
145/27, 145/37 Changklan Road, Chiang Mai Night Bazaar , Thailand
MON 10:00 AM - 11:45 PM
TUE 10:00 AM - 11:45 PM
WED 10:00 AM - 11:45 PM
THU 10:00 AM - 11:45 PM
FRI 10:00 AM - 11:45 PM
SAT 10:00 AM - 11:45 PM
SUN 10:00 AM - 11:45 PM
Available Payment Methods
People Also Like
Lashury Eyelash Salon
349 reviews
Let's Relax Onsen Thong Lor
2386 reviews
La Zensa Spa
437 reviews
The Cocktail Clinic
1809 reviews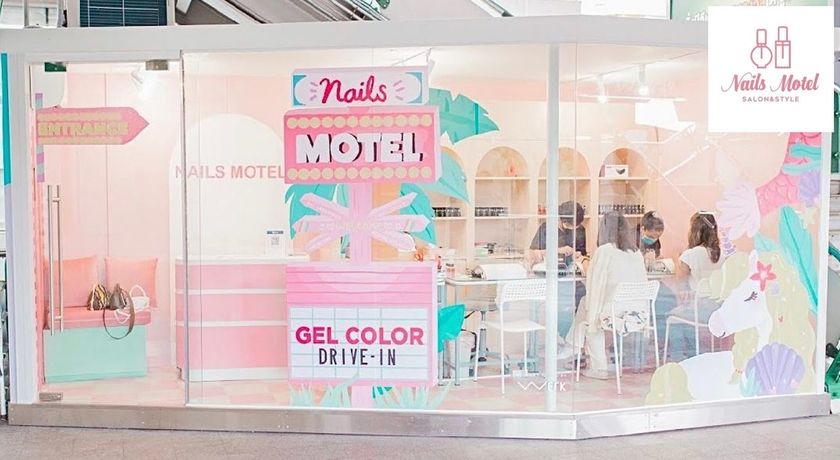 Nails Motel
44 reviews