在GoWabi网上预订 - B Relax Massage and Spa
B Relax Massage and Spa
Cash, credit card
$$ (Based on Special Rates from our Partners)
THB
25/8 Borommaratchachonnani Rd, Sala Thammasop, Thawi Watthana, Bangkok 10170
ร้านบรรยากาศดีมากๆ นวดน้ำหนักมือดีค่ะ

- Paratcha

พนักงานน่ารักการบริการดีมาก บรรยากาศสุดยอดเลยจ

- เบญจพร

One of the best spa in this area.

- Napat
Thai traditional houses in the middle of the water, not far from the southern line There is a parking lot for 40 cars, good atmosphere in the middle of an ancient Thai house garden. Suitable for people who want to change the massage atmosphere to relax in a private and romantic holiday in nature.
Terms & Conditions:
• This voucher can be used within 2 months after purchase.
• All purchases and treatments cannot be amended.
• These vouchers cannot be used with other promotions.
• Show your voucher from email or GoWabi app for verification
• Appointment has to be booked in advance. The shop contact details will be available in your "GoWabi's Booking Confirmation email or My Booking page"
传统泰式按摩
Traditional  "VIP "Thai massage uses no oils or lotions. The recipient remains clothed during a treatment. There is constant body contact between the giver and receiver, but rather than rubbing on muscles, the body is compressed, pulled, stretched and rocked.
泰式草药包按摩
This soothing treatment increases energy flow, improves circulation, relaxes deep muscle tissue, treats energy lines that are otherwise unreachable, and stimulates nerve ending to promote the body's natural healing process. The aromatic herbs used in hot compresses stimulate the senses and aid deep relaxation.
蜡烛精油按摩
The candle masage is made with 100% organic ingredients, from soybean wax and the pure cotton wick, combined with the natural essential oil that make you feel relaxed.

It is also perfect for your skin, containing Vitamin E, Shea Butter, Evening Primrose Oil and Organic Jojoba oil which make for the pertect massage. Soybean wax burns much cleaner than paraffin, with very little soot being produced. 

This is because there are no toxins in the wax. It also burns at a much lower termperature at around 37 degree. This provides warmth for the body in massage without it potentially being harmnful for the skin. The cleanliness of soybean makes it a much sater wax to have contact with your skin.
足部按摩
Begin by washing your feet and soaking your feet with warm water mixed with milk to help nourish the feet. After that, begin to massage hot oils and lotions for foot massage. We select a lotion for foot treatment combined with relaxing warm oil.
评价 (访问后客户意见)

---
5.0
ร้านบรรยากาศดีมากๆ นวดน้ำหนักมือดีค่ะ
Paratcha
Paratcha
ร้านบรรยากาศดีมากๆ นวดน้ำหนักมือดีค่ะ

验证评论
已访问 15 Nov 2020
5.0
พนักงานน่ารักการบริการดีมาก บรรยากาศสุดยอดเลยจ้า
เบญจพร

เบญจพร
พนักงานน่ารักการบริการดีมาก บรรยากาศสุดยอดเลยจ้า

验证评论
已访问 24 Oct 2020
5.0
One of the best spa in this area.
Napat

Napat
One of the best spa in this area.

验证评论
已访问 01 Oct 2020
People Also Like
THE EMPRESSER
204 评论
Mendel Clinic
1248 评论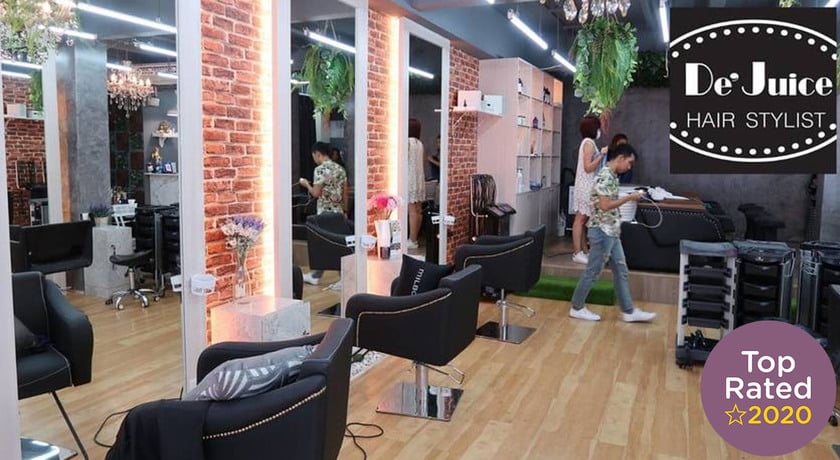 De Juice Hair Stylist
194 评论
Clarins Skin Spa
54 评论