在GoWabi网上预订 - Blue Ozone Bangkok Spa (Sandbath)
Blue Ozone Bangkok Spa (Sandbath)
Cash, credit card
$$ (Based on Special Rates from our Partners)
THB
53 Ramkhamhaeng 118 Alley, Saphan sung, Bangkok 10240
บริการดีมากค่ะ เป็นกันเอง สะอาด :-)

- ฐิติชญา

+1

ร้านมีความเป็นส่วนตัวมาก​ ผ่อนคลายสบายตัวดี

- Yo

+1

พนักงานโอเค สถานที่โอเค

- Tangkwa
Blue Ozone Bangkok Spa was created from those who believed in the basic foundation to life's longevity is based on mind, body, and wellness.​ ​
Set in a tranquil relaxed nature surrounding the heart of Bangkok, a personal touch from our staff will ensure your visit is catered to your body's needs the moment you arrive.​ It is here that you will let the nature of Earth soothe your body, as we specialized in Volcanic Sandbath with minerals imported from the energetic volcanoes of Japan.​ ​
Our clients are among some of the highest profile celebrities, social media influencers, successful business professionals, and Thailand's leading politicians.​ Conveniently accessible with ample parking space, along with a personalize service from our spa associates, you are guaranteed to leave your stress behind as you visit Blue Ozone Bangkok Spa.​ Our doors are open and we look forward to the opportunity to welcome you to our home.

Terms & Conditions:
• This voucher can be used within 2 month after purchase.
• All purchases and treatments cannot be amended.
• These vouchers cannot be used with other promotions.
• Show your voucher from email or GoWabi app for verification
• Appointment has to be booked in advance. The shop contact details will be available in your "GoWabi's Booking Confirmation email or My Booking page"
特殊服务
Immersing your whole body in hot sand bath under supervision of two well-trained therapists who will take care of you throughout the journey intimately. The ultimate relaxation starts from warm showering before pre-treatment consultation and blood pressure check for your safety according to our standard procedure and medical advice. 
Once you immerse in hot sand, one of the therapists will give you therapeutic head massage and facial acupressure before letting you soak peacefully in hot sand which releases heat and minerals continuously. This helps to increase blood circulation, enhance detoxification process through perspiration, reduce the appearance of cellulite, varicose veins and edema. Finally, both therapists will exfoliate your skin gently and rhythmically with the sand beads to reveal your brighter and smoother skin. Blood pressure check will be done again when you get out of the bath while taking rest and cooling down. 
评价 (访问后客户意见)

---
5.0
บริการดีมากค่ะ เป็นกันเอง สะอาด :-)
ฐิติชญา

ฐิติชญา
บริการดีมากค่ะ เป็นกันเอง สะอาด :-)
+1

验证评论
已访问 27 Aug 2020
4.0
ร้านมีความเป็นส่วนตัวมาก​ ผ่อนคลายสบายตัวดี
Yo
Yo
ร้านมีความเป็นส่วนตัวมาก​ ผ่อนคลายสบายตัวดี
+1

验证评论
已访问 15 Aug 2020
5.0
พนักงานโอเค สถานที่โอเค
Tangkwa
Tangkwa
พนักงานโอเค สถานที่โอเค

验证评论
已访问 23 Feb 2021
5.0
พนักงานโอเค สถานที่โอเค
Tangkwa
Tangkwa
พนักงานโอเค สถานที่โอเค

验证评论
已访问 23 Feb 2021
5.0
ดีค่ะ พนักงานดี สถานที่โอเค
Tangkwa
Tangkwa
ดีค่ะ พนักงานดี สถานที่โอเค

验证评论
已访问 23 Feb 2021
5.0
บริการดีค่ะ เหมือนออกกำลังกายแบบหนักๆมา
Benjaporn
Benjaporn
บริการดีค่ะ เหมือนออกกำลังกายแบบหนักๆมา

验证评论
已访问 18 Feb 2021
5.0
ตอนแรกจะร้อนๆนิดนึงแต่แปปเดียวก็ชินค่ะ หลังทำเสร็จสบายตัวมากกกก
Kanyarat

Kanyarat
ตอนแรกจะร้อนๆนิดนึงแต่แปปเดียวก็ชินค่ะ หลังทำเสร็จสบายตัวมากกกก

验证评论
已访问 18 Dec 2020
5.0
ชอบมากกกกกกกก บริการดี ไม่แออัด
Apasara
Apasara
ชอบมากกกกกกกก บริการดี ไม่แออัด

验证评论
已访问 07 Dec 2020
4.0
บริการดีมาก ให้ข้อมูลละเอียด ชัดเจน
Piyada
Piyada
บริการดีมาก ให้ข้อมูลละเอียด ชัดเจน

验证评论
已访问 18 Nov 2020
5.0
ดีมากๆ สบายตัว และพนักงานน่ารักมากๆค่า
Chanakarn
Chanakarn
ดีมากๆ สบายตัว และพนักงานน่ารักมากๆค่า

验证评论
已访问 02 Nov 2020
People Also Like
GoWabi Gift Card
6 评论
ISS Aesthetic & Wellness
255 评论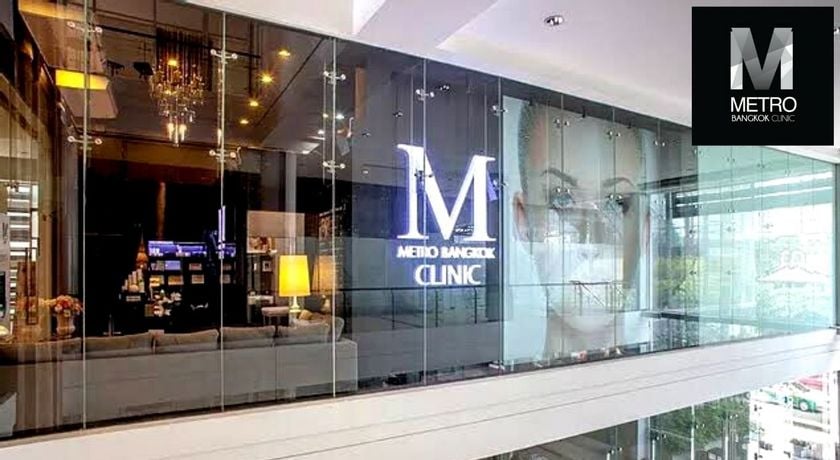 Metro Bangkok Clinic
298 评论