在GoWabi网上预订 - Divana Divine Spa (Thonglor 17)
Divana Divine Spa (Thonglor 17)
Cash, credit card
$$ (Based on Special Rates from our Partners)
THB
103 thonglor 17 sukhumvit 55, north klongtun, wattana, bangkok 10100 Thailand
พนักงานดูแลดีมากๆค่ะ ตั้งแต่ต้อนรับไปจนถึงนวด

- Chayaporn

สำหรับการมาทำสปากับที่นี่ครั้งแรกประทับใจการบร

- จารุนันท์
It's impossible to talk about a blissful spa treatment without mentioning a feeling of deep relaxation as one of its key benefits. Combining the Oriental healing wisdom with indigenous ingredients, divana divine spa is going sophisticated yet down to earth with its Zen-like, organic Oriental healing ritual as its new spa mantra.
The state of one's mind is not sustained through pure pampering, fragrances and lulling music alone, but attempts at complete peace of mind are made through stages of a spiritual journey that is rewarded with mental tranquility and inner bliss. Add a whiff of holistic Oriental remedies, and you're in for an "Oriental Organic Spa" experience that creates balance and harmony for the body, mind and the soul alike.
A visit to divana divine spa is like stepping into an oasis of calm. Its Organic concept and Oriental style create a serene atmosphere tinged with the subtle hues of Zen thought that anchor sections of the spa from its landscape and interior design to the treatment menu.
Specially selected with great care for your better being, divana is enthusiastic to provide the sustainable products in every approach within your reach. Organic products are the tangible core elements everywhere in this sanctuary from the refreshments to the treatment programs. The main products prepared to pamper you in our house are organic from local source and abroad. Divana elaborates the good start of being ecologically friendly from the very first touch you step in till the very last completion of your visit.
In Zen Buddhism, every element has a spirit and power. And the spa's arrangement of trees, shrubs, gravel and rocks aims to bring out their spirit and accentuates their natural qualities that lie at the heart of Zen gardens. Silence dwells in the spaces between these elements, creating a mutual relationship between the items.
The concepts of silence and emptiness take different physical manifestations in the spa grounds, blending seamlessly with Oriental decor.
รายละเอียด:
• ดีลนี้เมื่อซื้อแล้ว จะมีอายุการใช้งาน 2 เดือน นับจากวันที่ซื้อ
• ทุกคูปองและบริการ ไม่สามารถแลกเปลี่ยนเป็นเงินสดได้
• ไม่สามารถใช้ร่วมกับรายการ Promotions ส่งเสริมการขายอื่นได้
• กรุณาแสดงคูปองจากทางอีเมลหรือ GoWabi แอพพลิเคชั่นให้กับพนักงานก่อนเข้าใช้บริการ
• กรุณาจองคิวล่วงหน้า สามารถดูรายละเอียดการติดต่อเพื่อทำการจองนัดหมายได้ที่ "อีเมลยืนยันการจอง Gowabi หรือ บุ๊คกิ้งของฉัน"
套餐
Ashiyu Foot Soak & Refreshing Foot Toner
White Pearl Purity Body Exfoliate
Detoxify Warm Blanket Body Cover
White Rose Collagen Milk Bath , White Pearl Purity
Terms & Conditions:
• This voucher can be used within 4 month after purchase.
• All purchases and treatments cannot be amended.
• These vouchers cannot be used with other promotions.
• Show your voucher from email or GoWabi app for verification
• Appointment has to be booked in advance. The shop contact details will be available in your "GoWabi's Booking Confirmation email or My Booking page"
芳香疗法
Divana's hallmark of oil massage with its well-blended techniques which helps enhance vitality of firmness and alleviate muscular & nervous tension while energizing mind and soul. This is such a relaxing retreat which is well worth a try on quiet day. To end your session, you may add our Legendary Thai Herbal Bath to your liking.
- Ashiyu Foot Soak & Refreshing Foot Toner.
- Aromatic Body Massage
Divana Divine Spa (Thonglor 17)
103 thonglor 17 sukhumvit 55, north klongtun, wattana, bangkok 10100 Thailand
Mon 12:00 PM - 11:00 PM
Tue 12:00 PM - 11:00 PM
Wed 12:00 PM - 11:00 PM
Thu 12:00 PM - 11:00 PM
Fri 12:00 PM - 11:00 PM
Sat 12:00 PM - 11:00 PM
Sun 12:00 PM - 11:00 PM
评价 (访问后客户意见)

---
5.0
พนักงานดูแลดีมากๆค่ะ ตั้งแต่ต้อนรับไปจนถึงนวด และกลับเลยค่ะ พนักงานน่ารักมากๆ
Chayaporn

Chayaporn
พนักงานดูแลดีมากๆค่ะ ตั้งแต่ต้อนรับไปจนถึงนวด และกลับเลยค่ะ พนักงานน่ารักมากๆ

验证评论
已访问 13 Nov 2020
4.125
สำหรับการมาทำสปากับที่นี่ครั้งแรกประทับใจการบริการของพนักงานก่อนเลยค่ะ บรรยากาศอาจมาไม่สุด น้องพนักงานนวด ก็ทำดีมากเลยค่ะ น้ำหนักมือดีมาก ผ่อนคลายมาก ค่ะ
จารุนันท์

จารุนันท์
สำหรับการมาทำสปากับที่นี่ครั้งแรกประทับใจการบริการของพนักงานก่อนเลยค่ะ บรรยากาศอาจมาไม่สุด น้องพนักงานนวด ก็ทำดีมากเลยค่ะ น้ำหนักมือดีมาก ผ่อนคลายมาก ค่ะ

验证评论
已访问 23 Oct 2020
People Also Like
THE EMPRESSER
204 评论
Mendel Clinic
1248 评论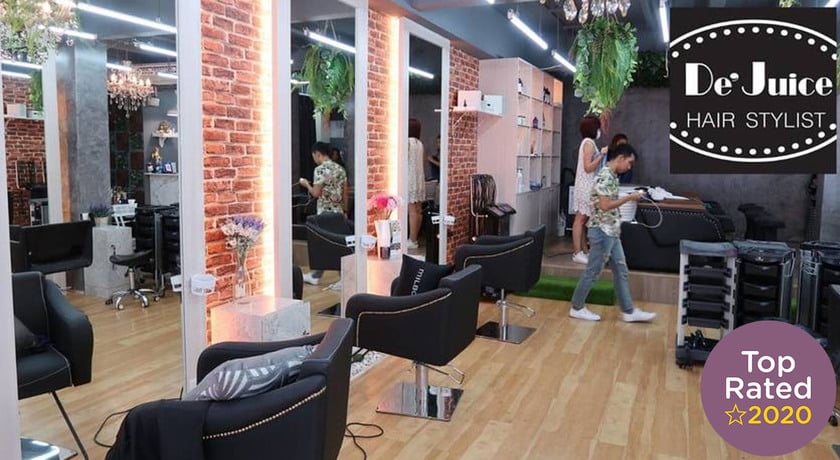 De Juice Hair Stylist
194 评论
Clarins Skin Spa
54 评论