在GoWabi网上预订 - Divana Virtue Spa (Silom Branch)
Divana Virtue Spa (Silom Branch)
Cash, credit card
$$ (Based on Special Rates from our Partners)
THB
10 Srivieng, Silom, Bangrak 10500
Great service, love the snacks and tea after

- Nuttanit

บรรยากาศบ้านเก่าดีมากเลยค่ะ น้ำมันก็ให้ความรู้

- Sansanee

หายเมื่อยไปเลยค้า พี่ๆพนักงานบริการดีมากเลยไม่

- พิชชาภรณ์
Divana Virtue Spa Get away from the urban atmosphere and soak up some relaxation and pampering at the Divana Virtue Spa Silom, with its multitude of packages that will help relax your body. Choose among massages and soaks, and find what kind of pampering you best need after all your traveling and adventures. Try the Siamese Sense with its Ashiyu Foot Soak, Foot Toner, and Traditional Thai Massage. Go for an Aromatic Relaxing Massage, that not only relaxes you, but also strengthens you and nourishes your body. Try the Growth Hormone and Ruby Hot Stone, which revitalizes your skin and fights aging, or go for the Nurture Spa Essence, a 2-hour, 10-minute experience that even gives you a deep cleansing body scrub that exfoliates your body. You even enjoy some complimentary refreshments to truly make your pampering experience complete. It's an amazing opportunity to get some real relaxation during your travels.
Off- Peak upto 25% discount
Available from 10AM to 11PM, Monday to Thursday except public holiday
Combat the busy life and restrain yourself by the help of this remarkable treatment. A combined technique treating the back, shoulders and head, this remedy finalizes the treat with serene long stroke of deep massage, thus energizing and soothing the body. It also focuses on pinching and pressing on acupressure points to help ease the stress. The method will gradually apply reviving remedy to help you break free from
the social stress of life.
- Ashiyu Foot Soak & Refreshing Foot Toner
- Head, Back & Shoulders Stress Relieve Massage
- Long Stroke Deep Sleep Massage
- Phikat Bua Compress
评价 (访问后客户意见)

---
5.0
Great service, love the snacks and tea after
Nuttanit

Nuttanit
Great service, love the snacks and tea after

验证评论
已访问 01 Jan 2021
4.75
บรรยากาศบ้านเก่าดีมากเลยค่ะ น้ำมันก็ให้ความรู้สึกที่ดีสุดๆ พนักงานก็น่ารัก
Sansanee
Sansanee
บรรยากาศบ้านเก่าดีมากเลยค่ะ น้ำมันก็ให้ความรู้สึกที่ดีสุดๆ พนักงานก็น่ารัก

验证评论
已访问 06 Dec 2020
5.0
หายเมื่อยไปเลยค้า พี่ๆพนักงานบริการดีมากเลยไม่ผิดหวังเลยที่จองร้านนี้👍🏻🥰
พิชชาภรณ์

พิชชาภรณ์
หายเมื่อยไปเลยค้า พี่ๆพนักงานบริการดีมากเลยไม่ผิดหวังเลยที่จองร้านนี้👍🏻🥰

验证评论
已访问 03 Dec 2020
5.0
หมอนวดดีมากกกกก จับเส้นดี น้ำหนักกำลังดี ❤️❤️👍
Blue🐱
Blue🐱
หมอนวดดีมากกกกก จับเส้นดี น้ำหนักกำลังดี ❤️❤️👍

验证评论
已访问 03 Dec 2020
People Also Like
THE EMPRESSER
204 评论
Mendel Clinic
1253 评论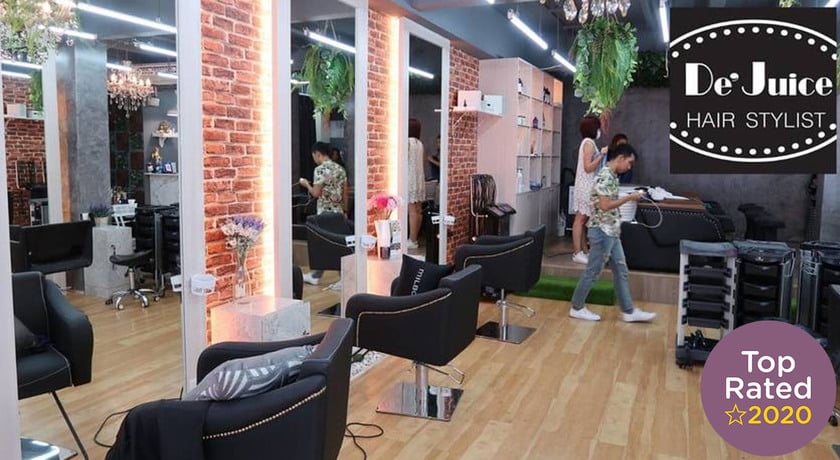 De Juice Hair Stylist
194 评论
Clarins Skin Spa
54 评论