在GoWabi网上预订 - Doctorlife Clinic
Doctorlife Clinic
Cash, credit card
$$ (Based on Special Rates from our Partners)
THB
4th floor The EmQuartier 693 ,695 Sukhumvit Road, Khlong Tan Nuea, Watthana District, Bangkok
Doctorlife is beauty clinic established by Aesthetic & Wellness Co., Ltd. by professional doctors team in term of beauty with world class standard. Doctorlife has opened 10 years and has been guaranteed with awards for customers to trust the quality of clinic.
Located in Selected 11 Branches
1. Central Plaza Bangna, 3rd floor
2. Central Plaza Rama 9, 8th floor
3. Central Plaza WestGate, 2nd floor
4. Central Plaza Pinklao, 4th floor
5. The Mall Bang Khae 2nd floor
6. The Mall Ngamwongwan, 11st floor
7. The Mall Ngamwongwan, 6th floor
8. The Mall Bangkapi, 2nd floor
9. The EmQuartier, 4th floor
10. Future Park Rangsit, 2nd floor
11. Seacon Square Srinakarin, 3rd floor
Terms & Conditions:
• This voucher can be used within 2 months after purchase.
• All purchases and treatments cannot be amended.
• These vouchers cannot be used with other promotions.
• Show your voucher from email or GoWabi app for verification
• Appointment has to be booked in advance. The shop contact details will be available in your "GoWabi's Booking Confirmation email or My Booking page"
Body Treatments
Dual Yellow program is whitening laser to reduce dark spot, redness, blood vessel marks on face with the qualification machine design to distribute 2 laser energy  to dispose the problem of acne fade within 1 week and the skin will be smooth with out darkness and redness
Bye Bye Fat program is the technology by Circular Motion Massage to massage for stimulating body system under skin layers to have better circulation. This program also have special creame of Doctorlife clinic to burn out cellulite, inhibit fat and increase blood circulation flow to restore the skin.
*This program can do only 1 time / 1 spot which are
1. Belly
2. Upperlegs
3. Upperarms
IV Therapy
IV Drip program with Vita C Power formula help to reduce darkness adjust the skin to be whitening and healthier. Vitamin C although help to treat and prevent cold, antioxidant and whitening skin.
激光护理
Ultimate White & Super Glowing Program is program to let energy to eliminate pigment of the skin and deeper pigment to change skin tone, brighten skin, smooth, reduce freckles, tighten pores, exfoliate dead skin, stimulate collagen and treat birthmarks.
肉毒杆菌
ABO Active 3D Toxin Program is program to make your face to be V-Shape by บท็อกซ์ to lift your face, reduce wrinkles forehead, the corner of eyes.
*If buy บท็อกซ์ 100 units free Freeze Slim Wrap for 1 time
Freeze Slim Wrap is treatment to manage your shape, firming and eliminate waste by Fat Mobilization technology to use of cooling temperature to stimulate burn out of cellulite, help to firming skin with special technique of Doctorlife Clinic.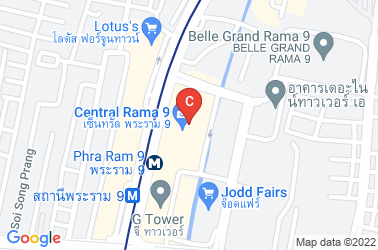 Doctorlife Clinic
4th floor The EmQuartier 693 ,695 Sukhumvit Road, Khlong Tan Nuea, Watthana District, Bangkok
Mon 11:00 AM - 08:00 PM
Tue 11:00 AM - 08:00 PM
Wed 11:00 AM - 08:00 PM
Thu 11:00 AM - 08:00 PM
Fri 11:00 AM - 08:00 PM
Sat 10:00 AM - 08:00 PM
Sun 10:00 AM - 08:00 PM
People Also Like
GoWabi Gift Card
6 评论
ISS Aesthetic & Wellness
324 评论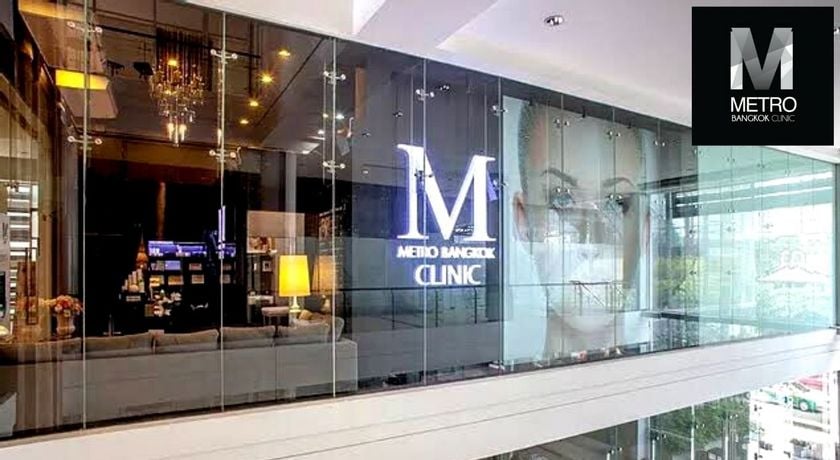 Metro Bangkok Clinic
372 评论