在GoWabi网上预订 - Grand Massage & Spa (MBK Branch)
Grand Massage & Spa (MBK Branch)
Cash, credit card
$$$
THB
2nd Floor, MBK Center, Phayathai Rd, Wang Mai, Pathum Wan, Bangkok 10330
Grand Massage & Spa Meet the level of relaxation and comfort that are a massage spa in service level VIP Class. The therapist has experienced a long and meticulous quality ingredient our best to ensure customers receive. maximum satisfaction. The Ultimate Destination to Luxuriate and relax the royal thai massage & spa. Most popular form of traditional massage, involving the use of soft to medium pressure and warm herbal oils applied from head to toe. Private luxury service Our high levels of service always impress customers. We never stop to develop our people to give the best services to customers. Elegant atmosphere We provide relaxing atmosphere with luxury rooms and beautiful decoration.
传统泰式按摩
Thai Traditional massage is to balance the energy of the body to give a feeling of relation and well-being which transcends to purely physical to affect the mind and emotions and even the spiritual aspects of our being. Fully relaxed, breathing deeply and improve blood circulation.
热石按摩
Hot stone massage is the use of natural therapy of hot stones placed on the points on the body to help in the treatment of disease. Using the volcanic stone with smooth surface, these rocks are brought to soak in hot water so the Iron element in the volcanic stone will maintain the heat during a massage. Hot stone massage is useful both for the body and the nervous system.
芳香疗法
Aroma Oil Massage is benefit and affect someone's mood or health. It's known to relieve tension and stress, relax the human body, soften the skin, improve blood circulation, detoxifying and improve breathing.
蜡烛精油按摩
The candle with the good scents for massage are used to create relaxation. From the fact that if we have good mental health leads to good physical health. This is a therapy massage candles which are not as widely known as other types of massage. In General, candle massage therapy consisting of aroma candles, massage oil, lotion and moisturizer The three components allows us to get a massage for relaxation.
足部按摩
Foot Massage can make you feel the best and lightened up. It is a convenient option as instead of getting an entire body massage because feet have various acupuncture points that can control to relax the entire body so a foot massage can do wonders. Moreover, it even helps relieves pain, improves the digestion problems, makes the tension and stress out of the body and calms down the mind at the same time.
Grand Massage & Spa (MBK Branch)
2nd Floor, MBK Center, Phayathai Rd, Wang Mai, Pathum Wan, Bangkok 10330
Mon 11:00 AM - 10:00 PM
Tue 11:00 AM - 10:00 PM
Wed 11:00 AM - 10:00 PM
Thu 11:00 AM - 10:00 PM
Fri 11:00 AM - 10:00 PM
Sat 11:00 AM - 10:00 PM
Sun 11:00 AM - 10:00 PM
People Also Like
Nugust Spa & Massage
36 评论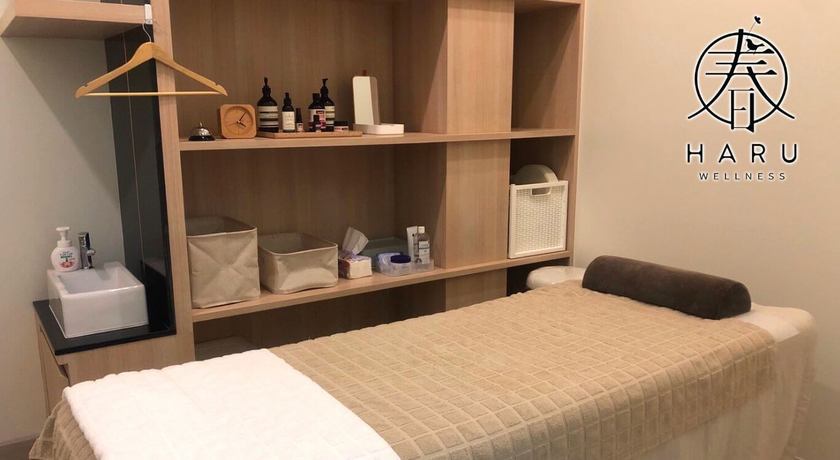 Haru Wellness Clinic
No reviews yet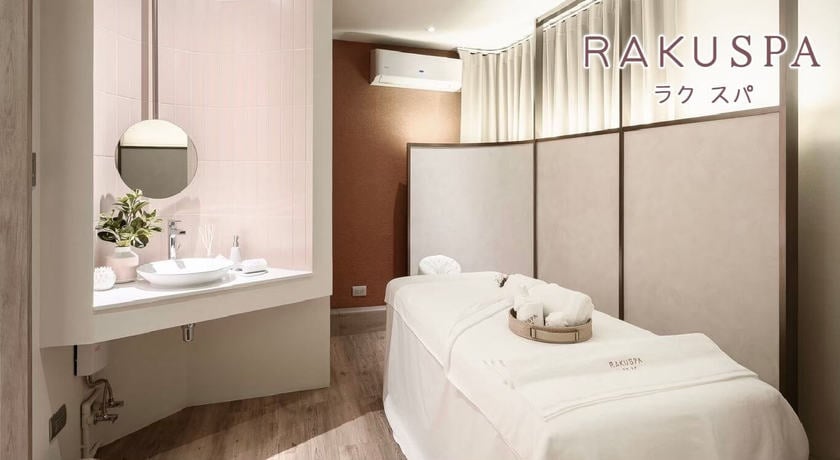 Raku Spa Bangkok
12 评论
Grand Massage & Spa (MBK Branch)
2nd Floor, MBK Center, Phayathai Rd, Wang Mai, Pathum Wan, Bangkok 10330
周一 11:00 AM - 10:00 PM
周二 11:00 AM - 10:00 PM
周三 11:00 AM - 10:00 PM
周四 11:00 AM - 10:00 PM
周五 11:00 AM - 10:00 PM
周六 11:00 AM - 10:00 PM
周天 11:00 AM - 10:00 PM
Available Payment Methods
People Also Like
Nugust Spa & Massage
36 评论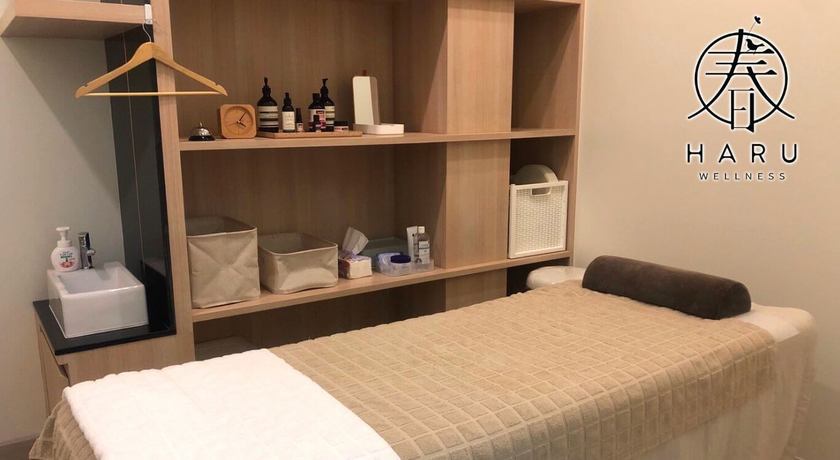 Haru Wellness Clinic
No reviews yet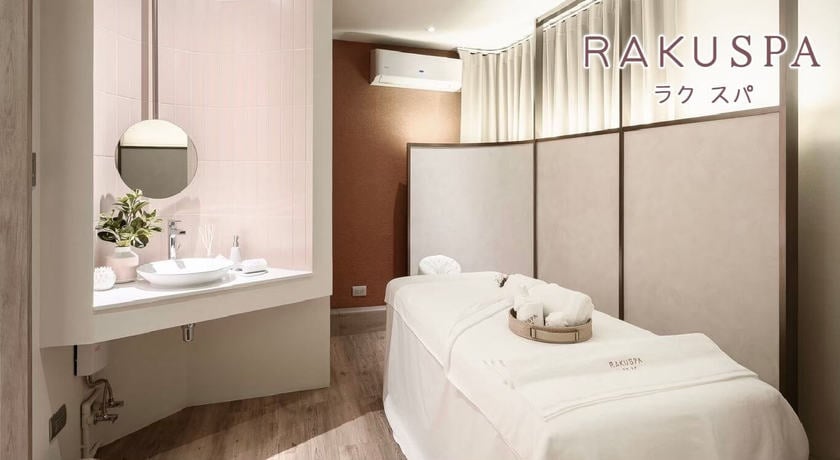 Raku Spa Bangkok
12 评论