在GoWabi网上预订 - Hair District
Hair District
Cash, credit card
$$ (Based on Special Rates from our Partners)
THB
4/28 Chockchai 4, Ladprao, Bangkok 10230
พี่เจ้าของร้านน่ารักบริการดี พี่ช่างตัดผม ตัดล

- Gig

+1

ราคาถูก ทำสีได้ตรงใจสมราคาค่ะ

- ณัฐนรี

+1

เป็นร้านตัดผมขนาดเล็กแต่เดินทางสะดวกค่ะ บริเวณ

- Pat Patt

+1
If you love to color your hair, like fashionable hair colors that indicate a unique identity, the shop has confidence and guarantees with many awards from both domestic and international contests. The colors will surely meet your expectation, as we use good products and have more than 40 hair color brands that will meet all needs of every shade. More importantly, your hair will definitely not dry out. For those who like to curl their hair in Korean style, the shop is happy to provide services with Coreia Heat Perm, a Korean style curling technique, learned from courses directly from Juno Academy in South Korea.
Terms & Conditions:
• This voucher can be used within 2 months after purchase.
• All purchases and treatments cannot be amended.
• These vouchers cannot be used with other promotions.
• Show your voucher from email or GoWabi app for verification
• Appointment has to be booked in advance. The shop contact details will be available in your "GoWabi's Booking Confirmation email or My Booking page"
Hair Spa
Wash with soda to cleanse your scalp from silicon and excess chemical
剪发
All hair lengths
Your experience begins with a customized consultation for a perfect haircut and style.
拉直发
All Hair Length
Permanent straightening and hair conditioning the shop's unique techniques and the hair stylist team
男士理发
Men's fashion hair color (2 bleaches and coloring)
If you are a real trendy man same our muse (youngohm, duck take me out, bank teneleven, sayn the star) it means you have to come here same them and get very handsome hair color for complete your style every color you want! Trust us
Men's hair cut (Salon Style)
Cut + Shampoo + Treatment Soda Spa + Blowdry
Our hairstylist is a professional cutting graduate from Reungrit, his passion for texture music, and never forget to create from anatomy for every single client.
Your experience begins with a customized consultation for a perfect haircut and style.
评价 (访问后客户意见)

---
5.0
พี่เจ้าของร้านน่ารักบริการดี พี่ช่างตัดผม ตัดละเมียดละไมมากใส่ใจทุกรายละเอียด อยากได้แบบไหนขอให้บอก ได้ทุกอย่างที่ต้องการ
Gig
Gig
พี่เจ้าของร้านน่ารักบริการดี พี่ช่างตัดผม ตัดละเมียดละไมมากใส่ใจทุกรายละเอียด อยากได้แบบไหนขอให้บอก ได้ทุกอย่างที่ต้องการ
+1

验证评论
已访问 12 Feb 2021
4.75
ราคาถูก ทำสีได้ตรงใจสมราคาค่ะ
ณัฐนรี

ณัฐนรี
ราคาถูก ทำสีได้ตรงใจสมราคาค่ะ
+1

验证评论
已访问 12 Feb 2021
4.0
เป็นร้านตัดผมขนาดเล็กแต่เดินทางสะดวกค่ะ บริเวณใกล้เคียงจะมีที่จอดรถ ช่างตัดละเอียดมากก บริการเป็นกันเอง
Pat Patt
Pat Patt
เป็นร้านตัดผมขนาดเล็กแต่เดินทางสะดวกค่ะ บริเวณใกล้เคียงจะมีที่จอดรถ ช่างตัดละเอียดมากก บริการเป็นกันเอง
+1

验证评论
已访问 13 Feb 2021
4.75
เจ้าของร้านและพี่ๆทุกคนในร้านน่ารักมากๆ สายฮาสายเอนเตอเทนสุดๆ รีเควสสีผมที่ทำให้หน้าสว่างขึ้นก็จัดได้จริงๆ ฟอกสีครั้งแรกไม่แสบหัวอย่างที่คิดเลย หลวยสุยสุดๆเลยค่า
Kullakarn

Kullakarn
เจ้าของร้านและพี่ๆทุกคนในร้านน่ารักมากๆ สายฮาสายเอนเตอเทนสุดๆ รีเควสสีผมที่ทำให้หน้าสว่างขึ้นก็จัดได้จริงๆ ฟอกสีครั้งแรกไม่แสบหัวอย่างที่คิดเลย หลวยสุยสุดๆเลยค่า

验证评论
已访问 20 Feb 2021
5.0
พี่ๆในร้านบริการดี น่ารักทุกคนเลยค่ะ คือส่วนตัวผมเราผ่านการย้อมดำมาก่อน ที่ร้านก็ยังรับทำให้ค่ะ แล้วผลลัพธ์ออกมาคือดีมาก ช่างเก่งมาก คุ้มราคาจริงๆค่ะ
ขวัญฤทัย

ขวัญฤทัย
พี่ๆในร้านบริการดี น่ารักทุกคนเลยค่ะ คือส่วนตัวผมเราผ่านการย้อมดำมาก่อน ที่ร้านก็ยังรับทำให้ค่ะ แล้วผลลัพธ์ออกมาคือดีมาก ช่างเก่งมาก คุ้มราคาจริงๆค่ะ

验证评论
已访问 19 Feb 2021
People Also Like
GoWabi Gift Card
6 评论
ISS Aesthetic & Wellness
315 评论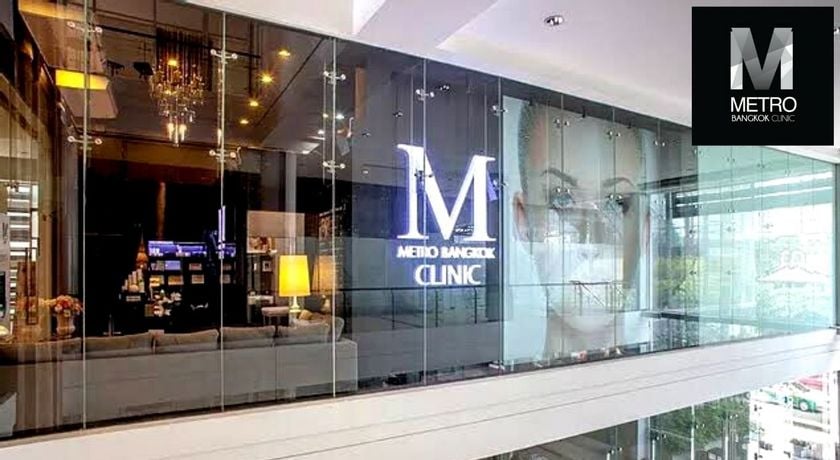 Metro Bangkok Clinic
347 评论