在GoWabi网上预订 - Kamali Boutique & Spa
Kamali Boutique & Spa
Cash, credit card
$$ (Based on Special Rates from our Partners)
THB
11 Satri Witthaya 2 Soi 17, Lat Phrao, Bangkok 10230
บริการดีมากค่ะ เหมือนอยู่ในโรงแรมเลย ❤️❤️❤️❤️

- Supansa

พี่พนักงานดูแลดีมากกกกเลยค่ะ บรรยากาศผ่อนคลายม

- พิมพาภรณ์

ใครรักบรรยากาศ​เงียบสงบ มีความเป็นส่วนตัว ดื่ม

- Nitchamart
Rejuvenate your mind & body, our relaxation massage is a more gentle form of massage that is still aimed to reduce stress and tension but with less pressure applied during the massage. This will also be accompanied by the burning of essential oils and relaxing music to ensure you leave feeling more relaxed than when you arrived.
全身按摩
A signature massage to help your skin brighter. You can feel something different when you finish this service. We use quality products.
水疗套餐
For those who like heavy acupressure massage to relieve pain on the body.
After the Thai massage, you will receive a hot compress with various kinds of pedicures to reduce the symptoms after the massage and increase the flexibility of the muscles and ligaments.
沐浴
Kamali's bath is a milk bath in the middle of the mass of 600 rose petals with the warmth of the water that customers like to add moisture and rejuvenate the skin.
Kamali's bath is a unique bath. We have blended flowers for the fragrance and allow customers to use the service.
精油按摩
Balinese massage is a full-body, deep-tissue, holistic treatment. Traditional Balinese massage uses a combination of gentle stretches, acupressure, reflexology, and aromatherapy to stimulate the flow of blood.
脸部按摩
Facial massage with the shop's special techniques for relaxation
足部按摩
It is a foot massage with hot volcanic stones. The identity of Kamali Spa hot volcanic stone stimulates the circulatory system and increases relaxation.
身体磨砂
Jasmine rice is extremely rich in a number of essential nutrients such as vitamins, minerals, and fiber. This jasmine rice nourishing body scrub is highly effective body scrub gently yet effectively exfoliates to remove dead surface skin cells without over-drying. Formulated with gentle natural exfoliation particles and skin-enriching emollients that help to smooth skin this body scrub leaves skin silky-soft refreshed and primed for moisturization.
Caffeine found in coffee scrubs improves blood circulation, may reduce the appearance of cellulite, and gives the skin a more even tone look.
评价 (访问后客户意见)

---
5.0
บริการดีมากค่ะ เหมือนอยู่ในโรงแรมเลย ❤️❤️❤️❤️ แนะนำเลยค่ะ กลับไปใช้บริการอีกแน่นอน
Supansa

Supansa
บริการดีมากค่ะ เหมือนอยู่ในโรงแรมเลย ❤️❤️❤️❤️ แนะนำเลยค่ะ กลับไปใช้บริการอีกแน่นอน

验证评论
已访问 18 Mar 2021
5.0
พี่พนักงานดูแลดีมากกกกเลยค่ะ บรรยากาศผ่อนคลายมาก เทคนิคการนวดก็ดี สบายมากๆ ตัวโปรดักที่ใช้ในการนวดก็ทำให้ผิวดูขึ้นมาจริงๆค่ะ จะกลับมาใช้บริการอีกนะคะ
พิมพาภรณ์
พิมพาภรณ์
พี่พนักงานดูแลดีมากกกกเลยค่ะ บรรยากาศผ่อนคลายมาก เทคนิคการนวดก็ดี สบายมากๆ ตัวโปรดักที่ใช้ในการนวดก็ทำให้ผิวดูขึ้นมาจริงๆค่ะ จะกลับมาใช้บริการอีกนะคะ

验证评论
已访问 20 Feb 2021
5.0
ใครรักบรรยากาศ​เงียบสงบ มีความเป็นส่วนตัว ดื่มด่ำธรรมชาติ​แนะนำเลยค่ะ ดีมากกกก พนักงาน​น่ารักกันเองและนวดดีเลย ✨ จะกลับไปซ้ำแน่นอนค่ะ✨
Nitchamart

Nitchamart
ใครรักบรรยากาศ​เงียบสงบ มีความเป็นส่วนตัว ดื่มด่ำธรรมชาติ​แนะนำเลยค่ะ ดีมากกกก พนักงาน​น่ารักกันเองและนวดดีเลย ✨ จะกลับไปซ้ำแน่นอนค่ะ✨

验证评论
已访问 07 Nov 2020
People Also Like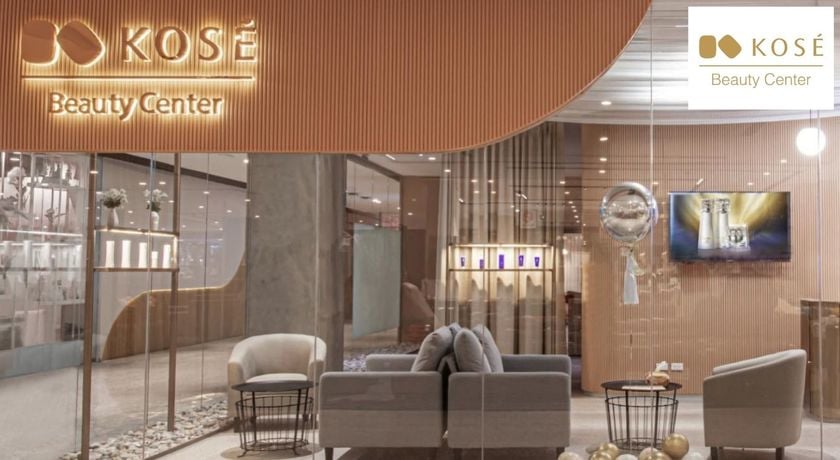 KOSE Beauty Center
171 评论
Alinda Clinic
1637 评论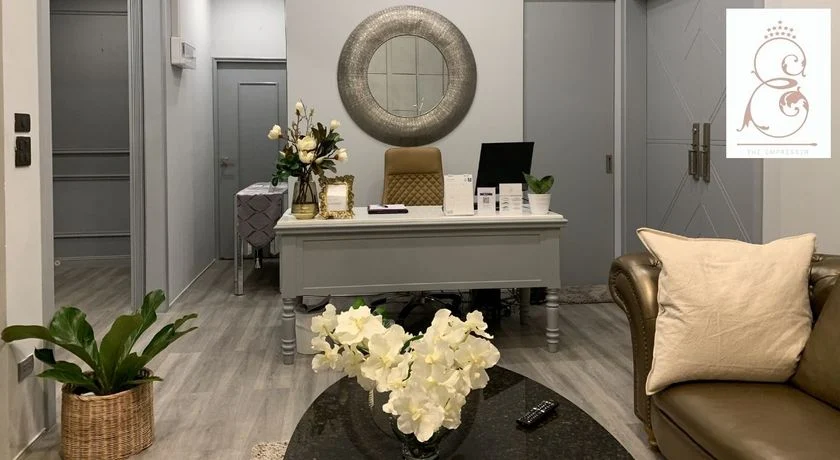 The Empresser (Lash & Brow)
386 评论