在GoWabi网上预订 - Kusatsu Onsen
Kusatsu Onsen
Cash, credit card
$$ (Based on Special Rates from our Partners)
THB
97/15 Moo 5 Tambon Samed, Amphur Muang, Chonburi 20130
สะอาด แต่มึดไปนิด หลอดไฟเสียหลายดวง

- Thanawat

+2

เปิดประสบการณ์ใหม่มากๆค่ะ รู้สึกผ่อนคลาย

- Kamonpan

+1

ห้องสตีมไม่ร้อน แต่พนักงานมาบอกตอนหลังว่าเครื่

- Chanunpak
At Kusatsu Onsen, we are the premium designed to give you the most Japanese feel as if the onsen from Kusatsu city was brought here. We use crystal powder from Kusatsu of Gunma, Japan in our hot springs. Kusatsu is one of the top three onsen cities in Japan for its mineral properties and the beauty of nature in the onsen. Here we have hot and cold ponds, including 9 wells and 3 wooden barrels. Guests can be pampered by hot spring baths, saunas, and streams in a Japanese-style atmosphere decorated with pine wood and a Japanese garden, allowing the whole body and the mind to truly relax.
"KUSATSU ONSEN" offers beverages and food, both main courses and snacks.
Anyone who has already relaxed from the hot spring bath or spa massage can order food and drinks to eat to increase your strength and refresh your body.
Terms & Conditions:
• This voucher can be used within 2 months after purchase.
• All purchases and treatments cannot be amended.
• These vouchers cannot be used with other promotions.
• Show your voucher from email or GoWabi app for verification
• Appointment has to be booked in advance at least 2-3 days. The shop contact details will be available in your "GoWabi's Booking Confirmation email or My Booking page"
特殊服务
With one of the specialties of Onsen VIP Room service, you can also relax in private style with your loved one, even with best friends and family as well. You can dress up in Yukata while having a great tea time. Fully experience a Japanese lifestyle Onsen bathing without separate from your best friends. You can do everything as you pleased unlimitedly from the public bathing hot spring zone. The VIP room includes hot pond and cold pond spring baths, sauna room and Japanese style dining room.
Kusatsu Onsen, we separated for male and female for privacy and to experience the Japanese style. As we create this place for you to feel like a real Japan with a sauna and or a stream room available for you to choose the relaxation style you like.
评价 (访问后客户意见)

---
5.0
สะอาด แต่มึดไปนิด หลอดไฟเสียหลายดวง
Thanawat
Thanawat
สะอาด แต่มึดไปนิด หลอดไฟเสียหลายดวง
+2

验证评论
已访问 02 Dec 2020
5.0
เปิดประสบการณ์ใหม่มากๆค่ะ รู้สึกผ่อนคลาย
Kamonpan
Kamonpan
เปิดประสบการณ์ใหม่มากๆค่ะ รู้สึกผ่อนคลาย
+1

验证评论
已访问 13 Oct 2020
4.0
ห้องสตีมไม่ร้อน แต่พนักงานมาบอกตอนหลังว่าเครื่องจะทำงานทุกชั่วโมง
Chanunpak

Chanunpak
ห้องสตีมไม่ร้อน แต่พนักงานมาบอกตอนหลังว่าเครื่องจะทำงานทุกชั่วโมง

验证评论
已访问 05 Dec 2020
5.0
มีหลายบ่อให้เลือก บ่อค่อนข้างลึก มีห้องสตรีม ซาวน่า ถังไม้ ที่นั่งพักในออนเซน สบายมาก มีร้านอาหาร คาเฟ่ข้างใน อร่อยค่ะ
Nicha

Nicha
มีหลายบ่อให้เลือก บ่อค่อนข้างลึก มีห้องสตรีม ซาวน่า ถังไม้ ที่นั่งพักในออนเซน สบายมาก มีร้านอาหาร คาเฟ่ข้างใน อร่อยค่ะ

验证评论
已访问 29 Nov 2020
5.0
ประทับใจมาก ชอบมาก สถานที่สวนมากๆค่ะ ไปยากหน่อยสำหรับคนไม่มีรถนะ
Nicha

Nicha
ประทับใจมาก ชอบมาก สถานที่สวนมากๆค่ะ ไปยากหน่อยสำหรับคนไม่มีรถนะ

验证评论
已访问 29 Nov 2020
4.75
It was nice and relaxing experience
Aqouz
Aqouz
It was nice and relaxing experience. Better if they change the towels that cover the chairs and beds often for hygienic purposes.

验证评论
已访问 14 Nov 2020
5.0
ประทับใจมากค่ะ สถานที่ดี บริการดี
Apasiri

Apasiri
ประทับใจมากค่ะ สถานที่ดี บริการดี

验证评论
已访问 24 Oct 2020
4.0
Love this place, nice ambiance, very warm water - a paradise
Aqouz
Aqouz
Love this place, nice ambiance, very warm water - a paradise

验证评论
已访问 14 Nov 2020
5.0
good feel and good services .see u again 💓
ธนวัฒน์
ธนวัฒน์
good feel and good services .see u again 💓

验证评论
已访问 13 Oct 2020
People Also Like
Bong Bong Clinic
1010 评论
Mandarin Ginger Spa
228 评论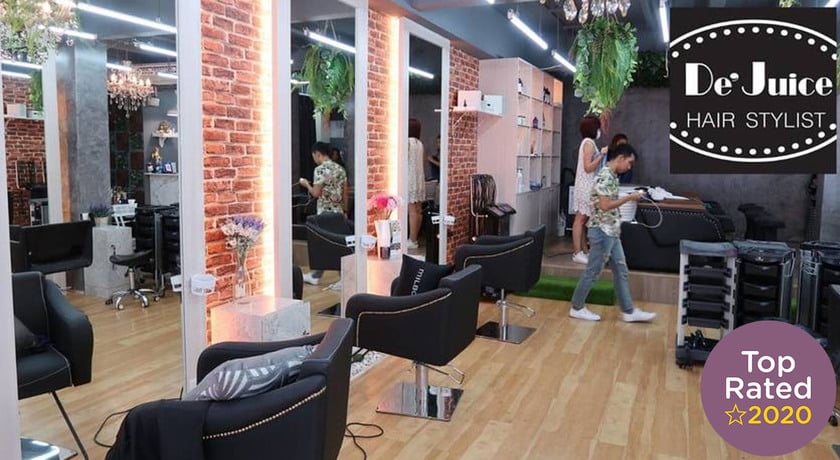 De Juice Hair Stylist
194 评论
Clarins Skin Spa
54 评论