在GoWabi网上预订 - Makkha Health&Spa (Ancient House)
Makkha Health&Spa (Ancient House)
Cash, credit card
$$ (Based on Special Rates from our Partners)
THB
38/1 Soi Ratchamanka 8 Phra Sing Amphoe Mueang, Chiang Mai 50200, Thailand
staffs are bery kind. massage was very good.

- Sangmin

i got the thai massage. it was so nice.

- Sangmin
Makkha Health & Spa was renovated from 57 years old wooden house. The interior and exterior designs were decorated from natural wood material become the luxury spa. Step inside to get a stress-reducing treatment packages rejuvenate and relax from your head to toes. Getting a warm welcome from a receptionist, serve the welcome drink with boil tea and Khao Tan (The northern snacks). Enjoy and relax the smell from Local Herb, Aromatherapy senses and the natural music surrounding the house. Our professional therapists have an experience more than 10 years. After you finish the delight treatment, we will serve you mango with sticky rice. Makkha Health and Spa is located in the center of Chiang Mai old city which is surrounded by the old canals and beautiful temples. Only one minute walking to Wat Phra Singh temple and Sunday Walking Street.
Highlights:
• Top 2 ranking on Tripadvisor
• Renovated house in 57 years old ancient house
• All products contain 100% natural ingredients with pure essential oils. Dermatologically tested / No artificial colour / Paraben free / Mineral oil free
• Located in Chiang mai old city near Sunday Walking Street.
• Free shuttle service within the city
• Special dessert before and after your treatment ( Thai sweet sticky rice with mango)
• Professional therapist
What to expect:
Step inside to get a peaceful retreat and away from the crowd outside the big main road.
Additional Required Information:
• Please arrive at least 15 minutes before the treatment start.
• Customers who aged between 3-80 years old are allowed to participate.
• Pregnant customers can join "Facial treatment". However, it is highly recommended that you get the medical advice from a doctor prior to the service.
传统泰式按摩
This massage style actually combines some of body works types like acupressure, massage and yoga to create a holistic massage experience. Massage incorporates use of massage therapist's palms, fingers, elbows, knees and feet to provide acupressure to the body and a warm bag of steamed Thai herb make day by day. Thai herbal compress induces deep relaxation, relieves sprains, bruises and sore muscles, boosts both emotional and physical well-being and improves circulation of blood and lymph.
Shea butter is considered to be a super food for the skin as it is rich in precious constituents such as essential fatty acids, vitamins E and D, Pro vitamin A and allantoin. This massage style uses shea butter combine with Thai massage as great benefits for dry and cracked skin.
四手连弹按摩
This treatment performed by two therapists with four hands work together that involves a unique combination of gentle stretching and acupressure techniques, you will feel mesmerized by this powerful. Four-hand massage can stretch and relax muscles in ways that a single massage therapist cannot do alone. The greater intensity of the simultaneous massage movements enhances blood circulation and the relaxation of tense muscles is increased. Another must-try at Makkha Health & Spa
水治疗法
Bathing in herbal scented water enriched with powerful luxurious milk can help improve symptoms of some skin problems and soothe the skin because of the moisturizing in milk, it may help to calm redness from sunburn or to reduce some of the dryness and itching, and just be a relaxing experience for everyone.
热石按摩
The natural therapy which warmed stones are placed on parts of the guest's body to maximize the therapeutic benefit. The stones used are very smooth-surfaced stones made of basalt. The heated stones help your muscles relax, improve blood circulation, relieve nervous fatigue and create the energy flow in the body.
脸部
A treatment designed to help deep cleanse the skin, removing toxins caused by pollution, increasing the flow of oxygen-enriched blood. Suitable for all skin type and give you brighter and healthier facial skin.
The treatment includes
• facial cleanses
• toning
• gentle exfoliates
• facial mask
• moisturizer
• facial massage that relaxes facial features and energizes the skin
身体磨砂
This body treatment exfoliates the dead skin cells using combination of pure salt, essential oils, sweet almond oil, vitamin E, squalene, shea butter and jojoba oil. The treatment provides benefit for nourish the skin, improve circulation, cleanse and tone even the most sensitive skin. For body mask, a pleasant treatment that applying a mask all over the body with the purpose to deliver a therapeutic effect such as hydration, detoxification and skin softening.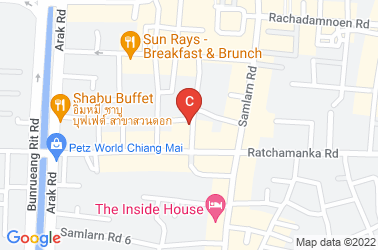 Makkha Health&Spa (Ancient House)
38/1 Soi Ratchamanka 8 Phra Sing Amphoe Mueang, Chiang Mai 50200, Thailand
Mon 10:00 AM - 10:00 PM
Tue 10:00 AM - 10:00 PM
Wed 10:00 AM - 10:00 PM
Thu 10:00 AM - 10:00 PM
Fri 10:00 AM - 10:00 PM
Sat 10:00 AM - 10:00 PM
Sun 10:00 AM - 10:00 PM
评价 (访问后客户意见)

---
5.0
staffs are bery kind
Sangmin
Sangmin
staffs are bery kind. massage was very good.

验证评论
已访问 19 Nov 2019
5.0
i got the thai massage
Sangmin
Sangmin
i got the thai massage. it was so nice.

验证评论
已访问 19 Nov 2019
People Also Like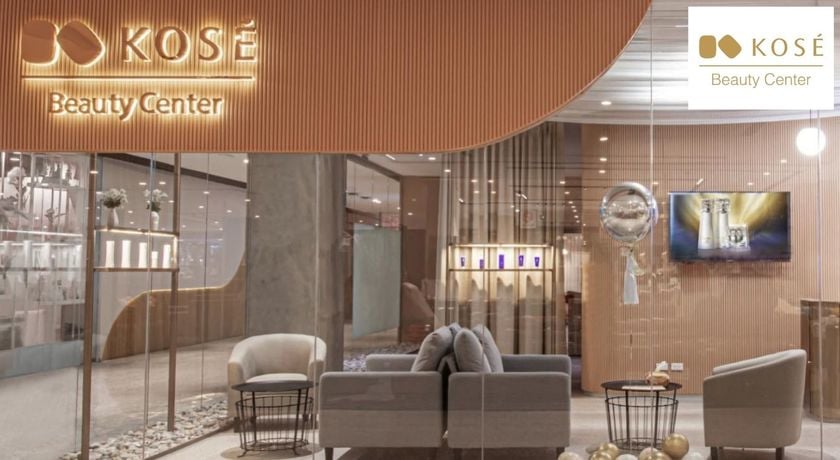 KOSE Beauty Center
164 评论
Alinda Clinic
1599 评论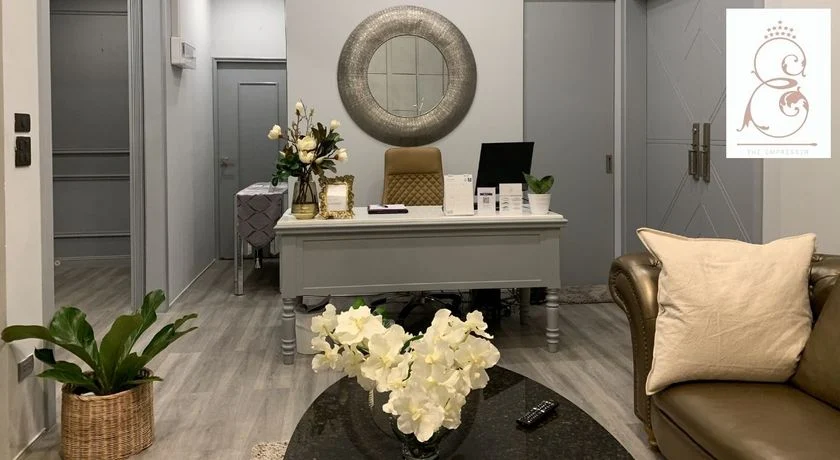 The Empresser (Lash & Brow)
302 评论