在GoWabi网上预订 - Medivine Clinic
Medivine Clinic
Cash, credit card
$$ (Based on Special Rates from our Partners)
THB
57/29 Sena Nikhom 1 Road, Chorakhe Bua, Lat prao, Bangkok 10230
Medivine Clinic is the clinic to services in term of beauty, surgery and laser to adjust your face shape and take care your skin such as บท็อกซ์, Filler, Whitening, Acne care, Freckles with speclist doctors for get better result and free consultant with doctor.
Medivine Clinic Located on Sena Nikhom with parking and easy to transported by BTS.
Terms & Conditions:
• This voucher can be used within 2 months after purchase.
• All purchases and treatments cannot be amended.
• These vouchers cannot be used with other promotions.
• Show your voucher from email or GoWabi app for verification
• Appointment has to be booked in advance. The shop contact details will be available in your "GoWabi's Booking Confirmation email or My Booking page"
Acne Treatment
Treatment Program to acne care suitable for acne skin and sensitive skin with 6 steps
1. Clean skin for opening pores
2. Acne extraction
3. Acne mask
4. Acne injection
5. LED PDT to acne clear
6. Apply nourish cream and sunscreen
IV Therapy
IV Drip with Baby blink formula is a direct injection of vitamins into the blood vessels and make your skin glowing and whitening.
激光护理
White toning laser to make your face to be whitening, brightening, tighten pores and reduce dark spots
激光脱毛
IPL laser to eliminate hair permanently in underarms area able to remove hair and prevent the return of new hairs.
美塑疗法
Meso Fat face for adjusting V-Shape face, reducing cheek fat, double chin
脸部护理
Premium SkinLuxe program to deep nourishing 4 steps
1. Clean skin for opening pores
2. Ultrasonic to push 4 vitamins
3. Mask with special formula
4. Apply nourish cream and sunscreen
身体护理
EMT Sculpt is latest technology to make muscles to be 6 pack, 11 line, V line for builld bouncy butt, reduce fat or cellulite on upperarms, legs, belly to be firming and adjust your shape to slim equal to squat 20,000 times.
People Also Like
GoWabi Gift Card
6 评论
ISS Aesthetic & Wellness
237 评论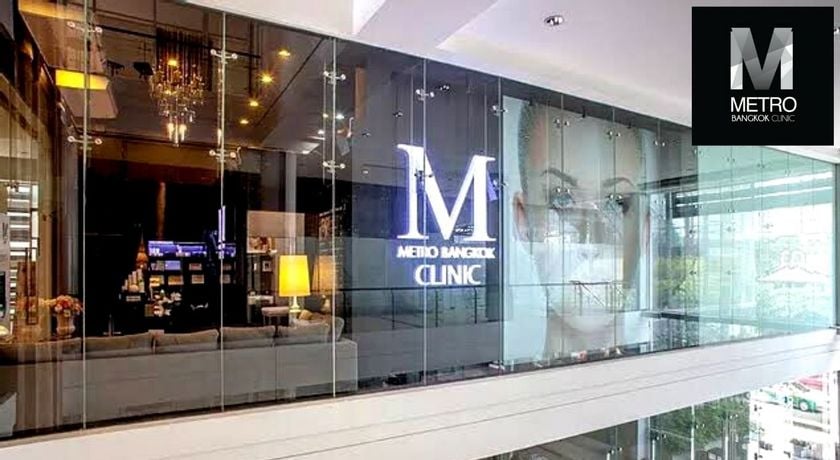 Metro Bangkok Clinic
276 评论