 Added to cart successfuly!
在GoWabi网上预订 - Merrily Lash Room
Merrily Lash Room
Cash, credit card
$$ (Based on Special Rates from our Partners)
THB
1st floor, Holiday Inn Silom 981 Si Lom, Silom, Bang Rak, Bangkok 10500
พี่ไทม์บริการดี มีเบามากๆ หลับตาซักพักลืมตาขึ้

- Piyatida

ต่อไวมากค่ะ ชอบ ไม่เมื่อยหลัง

- Kunkanya

ต่อกับร้านนี้ครั้งที่ 2 แล้วค่ะ บริการดี ร้านส

- Natchiphaphon
Merrily Lash Room, a little eyelash extension shop in Sathorn area, we provide eyelash and eyebrow services with a variety of techniques and skills of technicians that every girl need. We will bring the girls to shine confidently every day.
The shop is located in Holiday Inn Silom (1st floor)
Surasak roadside
600 meters from BTS Surasak
Facebook: Merrily.Official
Instargram: merrily.official
Line: @hellomerrily
Mobile: 061-917-1466
*No show: Non-arrivals will be subject to Full Charges. 10 mins after the starting time of reservation in considered 'No Show'.
Terms & Conditions:
• This voucher can be used within 2 monts after purchase.
• All purchases and treatments cannot be amended.
• These vouchers cannot be used with other promotions.
• Show your voucher from email or GoWabi app for verification
• In case of non-arrival without prior notification, the shop reserves the right of full charges.
• In case of postponement, please notify at least 24 hours in advance. Otherwise, the shop reserves the right to cancel the appointment without prior notification and full charges.

• Appointment has to be booked in advance at least 3 days.
• The shop contact details will be available in your "GoWabi's Booking Confirmation email or My Booking page"
✅ Earn up to 20 泰珠 Cashback!
A method applies one false lash to each natural lash. This method gives a natural look and stays for 3-5 weeks. (40 strands on each side; 80 strands in total)
评价 (访问后客户意见)

---
5.0
พี่ไทม์บริการดี มีเบามากๆ หลับตาซักพักลืมตาขึ้นมาสวยเลยค่ะ ขนตาของทางร้านเบามากๆ ไม่ระคายเคือง ช่วงมีโปรคือต้องรีบคว้าไว้เลยค่ะ
Piyatida

Piyatida
พี่ไทม์บริการดี มีเบามากๆ หลับตาซักพักลืมตาขึ้นมาสวยเลยค่ะ ขนตาของทางร้านเบามากๆ ไม่ระคายเคือง ช่วงมีโปรคือต้องรีบคว้าไว้เลยค่ะ

验证评论
已访问 23 Jun 2021
5.0
ต่อไวมากค่ะ ชอบ ไม่เมื่อยหลัง
Kunkanya

Kunkanya
ต่อไวมากค่ะ ชอบ ไม่เมื่อยหลัง

验证评论
已访问 21 Jun 2021
5.0
ต่อกับร้านนี้ครั้งที่ 2 แล้วค่ะ บริการดี ร้านสะอาด ทำออกมาสวยถูกใจมากๆ ถ้าดูแลดีๆขนตาอยู่ได้นานเกือบ3เดือนเลย ไม่เจ็บเลยค้าาาาา🥰🥰🥰🥰
Natchiphaphon
Natchiphaphon
ต่อกับร้านนี้ครั้งที่ 2 แล้วค่ะ บริการดี ร้านสะอาด ทำออกมาสวยถูกใจมากๆ ถ้าดูแลดีๆขนตาอยู่ได้นานเกือบ3เดือนเลย ไม่เจ็บเลยค้าาาาา🥰🥰🥰🥰

验证评论
已访问 18 Jun 2021
5.0
ดีสวยธรรมชาติ ต่อไวมากกก
Ailada

Ailada
ดีสวยธรรมชาติ ต่อไวมากกก

验证评论
已访问 17 Jun 2021
3.0
very good service and nice staff
Jing
Jing
very good service and nice staff

验证评论
已访问 23 Jan 2021
5.0
สถานที่ใจกลางเมือง มีที่จอด ต่อออกมาสวยค่ะ
Tanita
Tanita
สถานที่ใจกลางเมือง มีที่จอด ต่อออกมาสวยค่ะ
+1

验证评论
已访问 10 Jun 2021
5.0
ร้านประจำในดวงใจ ต่อที่นี่มาสองปีแล้ว ช่วงโควิดก็ไปเพราะมีมาตรการรักษาความสะอาดดีมากๆค่ะ
Treenat

Treenat
ร้านประจำในดวงใจ ต่อที่นี่มาสองปีแล้ว ช่วงโควิดก็ไปเพราะมีมาตรการรักษาความสะอาดดีมากๆค่ะ

验证评论
已访问 18 May 2021
5.0
มาทำครั้งที่2 แล้วค่ะ ต่อขนตาที่นี่ทนมากกก อยู่ได้นานกว่าร้านอื่นๆ ครั้งก่อนอยู่ติดเกือบสองเดือนเลยค่ะ ดีมากๆๆๆๆๆ👍🏻👍🏻👍🏻
Kanchanok
Kanchanok
มาทำครั้งที่2 แล้วค่ะ ต่อขนตาที่นี่ทนมากกก อยู่ได้นานกว่าร้านอื่นๆ ครั้งก่อนอยู่ติดเกือบสองเดือนเลยค่ะ ดีมากๆๆๆๆๆ👍🏻👍🏻👍🏻

验证评论
已访问 18 May 2021
5.0
บริการดีเหมือนเดิมค่ะ ขนตาธรรมชาติมากกก 🥰
Ashley
Ashley
บริการดีเหมือนเดิมค่ะ ขนตาธรรมชาติมากกก 🥰

验证评论
已访问 11 May 2021
5.0
ดีเหมือนเดิมค่า สวยธรรมชาติมากๆ
Chattip

Chattip
ดีเหมือนเดิมค่า สวยธรรมชาติมากๆ

验证评论
已访问 25 Apr 2021
People Also Like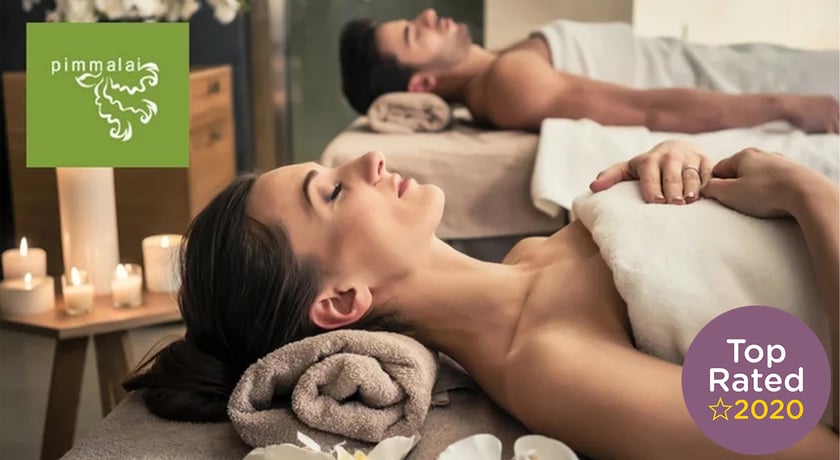 Pimmalai Spa
399 评论
786 Salon
845 评论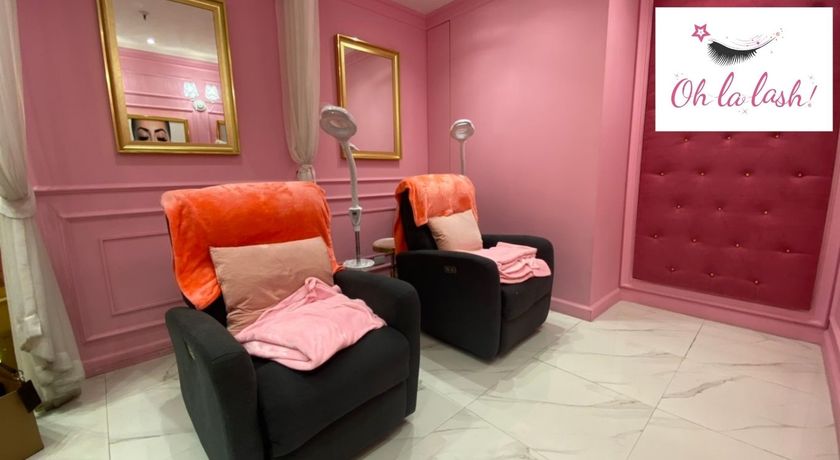 Oh La Lash
647 评论