在GoWabi网上预订 - Nailish Beauty Lounge
Nailish Beauty Lounge
Cash, credit card
$$ (Based on Special Rates from our Partners)
THB
Sammakorn Place Shopping Center Ratchapruek Road Bang Phlap, Pak Kret, Nonthaburi 11120
Nailish Beauty Lounge provides full service of nail including Manicure & Padicure, Gel Polish, Nail Art, and Acrylic/Polygel Extension. We deliver our service with experienced staff and high quality of products which are selected by global salon. Consequently, the nails will be gorgeous after received our service.


Terms & Conditions:
• This voucher can be used within 2 months after purchase.
• All purchases and treatments cannot be amended.
• These vouchers cannot be used with other promotions.
• Show your voucher from email or GoWabi app for verification
• Appointment has to be booked in advance. The shop contact details will be available in your "GoWabi's Booking Confirmation email or My Booking page"
Hands Spa
- Trim, spare parts, shape file
- Soak at the spa
- Scrub for clear white
- Restores the secret to soften the skin
-Cut the leather and use a wipes for comfort.
- Nourishing cream massage
- Apply nourishment
(Package including gel removal service)
光疗指甲
Gel nails polish for hands and feet that you can choose unlimited colors
Gel nails polish for hands or feet that you can choose unlimited colors
指甲护理
Taking care your nails and Feet with our signature spa.
接甲&抛光
Acrylic / or Polygel Extension with Harmony brand and finished with French nails
Acrylic / or Polygel Extension with Harmony brand and finished with Gel Polish
Acrylic / or Polygel Extension with Harmony brand
水疗套餐
Hands Spa
- Trim, spare parts, shape file
- Soak at the spa
- Scrub for clear white
- Restores the secret to soften the skin
-Cut the leather and use a wipes for comfort.
- Nourishing cream massage
- Apply nourishment Feet spa
- Trim the nails, shape the file
- Soak salt spa
- Scrub for clear white
- Scrub your heels with Footlogix brand products.
- Mark to restore moisture Make your skin smooth and soft.
- Cut the leather and use a hot cloth to wipe the mark. For skin comfort
- Massage with nourishing cream and heel mousse
- Apply to nourish the nails
(Package including gel removal service)
美甲套餐
Taking care your hands and feets with our signature spa then finished with Gel Polish
Hands Spa + Gel Polish (Unlimited Color)
- Trim, spare parts, shape file
- Soak at the spa
- Scrub for clear white
- Restores the secret to soften the skin
-Cut the leather and use a wipes for comfort.
- Nourishing cream massage
- Apply nourishment
(Package including gel removal service)
Feet spa + Gel Polish (Unlimited Color)
- Trim the nails, shape the file
- Soak salt spa
- Scrub for clear white
- Scrub your heels with Footlogix brand products.
- Mark to restore moisture Make your skin smooth and soft.
- Cut the leather and use a hot cloth to wipe the mark. For skin comfort
- Massage with nourishing cream and heel mousse
- Apply to nourish the nails
(Package including gel removal service)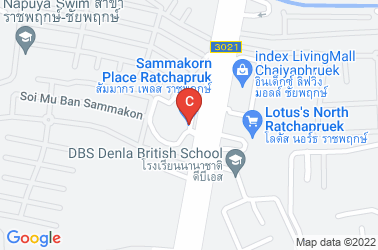 Nailish Beauty Lounge
Sammakorn Place Shopping Center Ratchapruek Road Bang Phlap, Pak Kret, Nonthaburi 11120
Mon 10:00 AM - 08:30 PM
Tue 10:00 AM - 08:30 PM
Wed 10:00 AM - 08:30 PM
Thu 10:00 AM - 08:30 PM
Fri 10:00 AM - 08:30 PM
Sat 10:00 AM - 08:30 PM
Sun 10:00 AM - 08:30 PM
People Also Like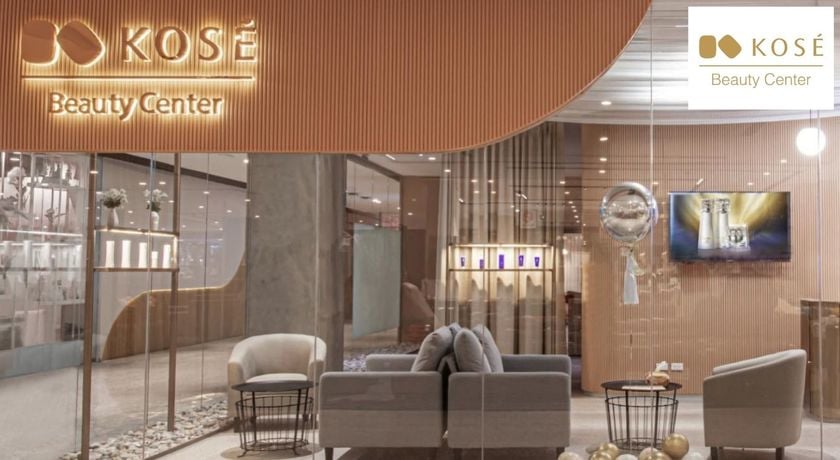 KOSE Beauty Center
168 评论
Alinda Clinic
1619 评论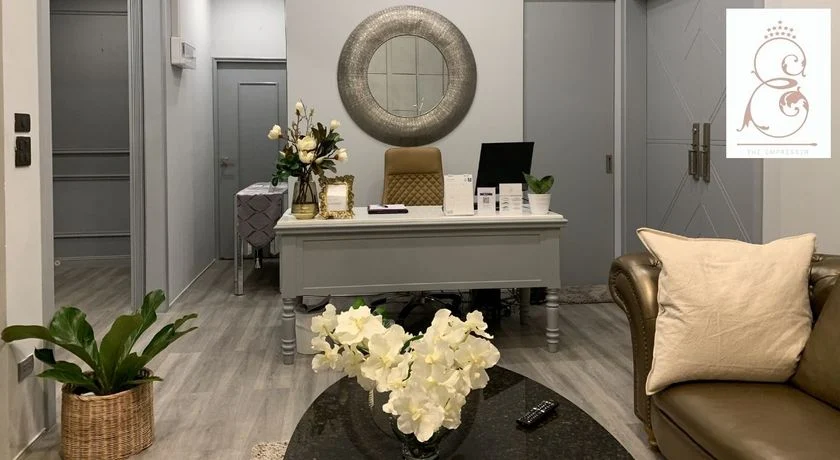 The Empresser (Lash & Brow)
319 评论