在GoWabi网上预订 - OSS Lounge
OSS Lounge
Cash, credit card
$$ (Based on Special Rates from our Partners)
THB
80 Soi Sukhumvit, Khlong Tan Nuea, Watthana, Bangkok 10110
มาทำซาวน่าที่นี่ พนักงานบริการดีมากๆๆๆๆๆๆๆ สะอ

- Waritta

+2

Great service for OSS technique

- Sansiri

+1

Good experience. Wish it could've been longer

- Rara
Office Syndrome Center Therapy, correction and prevention of "Office Syndrome" such as neck pain, shoulder pain, back pain, including crooked spine and herniated disc. With the synergy of 3 therapeutic sciences including Physical science,Thai medicine, and the innovation of energy therapy from Japan by a team of experts and professional physiotherapists working systematically and continuously Superior body service. Take care of the office syndrome, from internal systems to external systems in order to have strong muscles without pain back home.
Terms & Conditions:
• This voucher can be used within 2 month after purchase.
• All purchases and treatments cannot be amended.
• These vouchers cannot be used with other promotions.
• Show your voucher from email or GoWabi app for verification
• Appointment has to be booked in advance. The shop contact details will be available in your "GoWabi's Booking Confirmation email or My Booking page"
Packages
There are 2 programs, which are
1. Japanese Energy Capsule
Detoxification toxins, Chase waste in the body. Expelled through the form of sweat and urine, along with stimulating blood circulation.
2. Air Energy Oxygen Therapy
Balances the respiratory system. With 90% pure oxygen, strengthen the immune system, reduce clearing the brain And reduce migraine headaches.
The Air Energy Oxygen Therapy uses a state-of-the-art device which forces air pressure through a molecular sieve. During the process, the oxygen molecules will be locked while nitrogen molecules are released, resulting in almost 90% concentrated oxygen moving through a rubber tube into your nose and lungs.
脸部按摩
Our physiotherapist uses pure, cold-pressed coconut oil to apply onto your face, then massages on 5 crucial point on the face: forehead, mouth, chin, nose and around the eyes. This massage helps to stimulate blood flow, brighten the facial skin, and reduce acnes, dark spots and wrinkles. The lymphatic system on the face will be stimulated by this special massaging technique that comes from Japan.
芳香疗法
At OSS Lounge, we use pure, cold-pressed coconut oil with a hard-and-soft massaging technique to relieve muscle stiffness, stimulate blood flow and reduces inflammation and waste clogging. Our therapist will treat tense spots by increasing the degree of tenderness. You can be sure of our service as all of our Thai massage therapists are experts and know the structure of each muscle, unlike therapists of general massager parlors.
评价 (访问后客户意见)

---
5.0
มาทำซาวน่าที่นี่ พนักงานบริการดีมากๆๆๆๆๆๆๆ สะอาด ควรมาค่ะ
Waritta
Waritta
มาทำซาวน่าที่นี่ พนักงานบริการดีมากๆๆๆๆๆๆๆ สะอาด ควรมาค่ะ
+2
Japanese Energy Capsule [Flash Sale eVoucher]

验证评论
已访问 13 Feb 2020
5.0
Great service for OSS technique
Sansiri
Sansiri
Great service for OSS technique
+1
OSS Technique

验证评论
已访问 25 Feb 2020
Rara
Good experience. Wish it could've been longer
Migraine Therapy

验证评论
已访问 10 Jul 2020
5.0
A nice place for corrective treatment and pain management.
Jessica
Jessica
A nice place for corrective treatment and pain management.
Migraine Therapy

验证评论
已访问 16 Mar 2020
4.0
บริการดีมากและให้คำแนะนำได้เป็นอย่างดี
Noon
Noon
บริการดีมากและให้คำแนะนำได้เป็นอย่างดี
Migraine Therapy

验证评论
已访问 12 Mar 2020
5.0
พนักงานบริการดีมากค่ะให้ข้อมูลความรู้ละเอียดมากสถานที่สะอาดเป็นส่วนตัวค่ะ
Kamonwan
Kamonwan
พนักงานบริการดีมากค่ะให้ข้อมูลความรู้ละเอียดมากสถานที่สะอาดเป็นส่วนตัวค่ะ
Japanese Energy Capsule [Flash Sale eVoucher]

验证评论
已访问 03 Mar 2020
5.0
สะอาด พนักงานบริการดีค่ะ
อุมาพร

อุมาพร
สะอาด พนักงานบริการดีค่ะ
Japanese Energy Capsule [Flash Sale eVoucher]

验证评论
已访问 27 Feb 2020
5.0
Professional, clean and reliable
Sansiri
Sansiri
Professional, clean and reliable
Migraine Therapy

验证评论
已访问 25 Feb 2020
People Also Like
Lashury Eyelash Salon
348 评论
Let's Relax Onsen Thong Lor
2378 评论
La Zensa Spa
432 评论
The Cocktail Clinic
1798 评论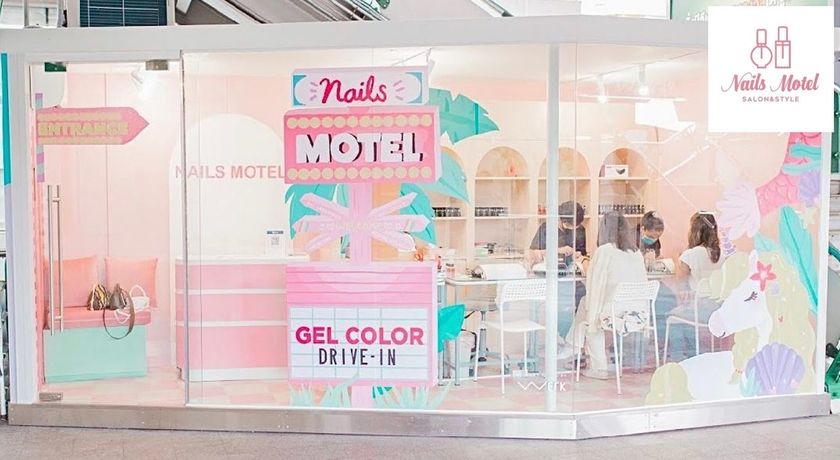 Nails Motel
43 评论
OSS Lounge
80 Soi Sukhumvit, Khlong Tan Nuea, Watthana, Bangkok 10110
周一 10:00 AM - 09:00 PM
周二 10:00 AM - 09:00 PM
周三 10:00 AM - 09:00 PM
周四 10:00 AM - 09:00 PM
周五 10:00 AM - 09:00 PM
周六 10:00 AM - 09:00 PM
周天 10:00 AM - 09:00 PM
Available Payment Methods
People Also Like
Lashury Eyelash Salon
348 评论
Let's Relax Onsen Thong Lor
2378 评论
La Zensa Spa
432 评论
The Cocktail Clinic
1798 评论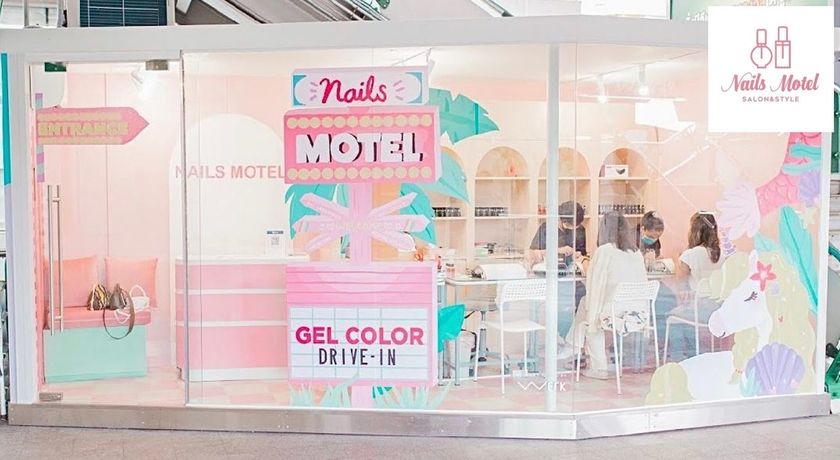 Nails Motel
43 评论