在GoWabi网上预订 - Palette Nail Boutique (The Mall Ngamwongwan)
Palette Nail Boutique (The Mall Ngamwongwan)
Cash, credit card
$$ (Based on Special Rates from our Partners)
THB
418,408,410,412,414,416,430 Thanon Ngamwongwan, Mueang Nonthaburi District, Nonthaburi 11000
บริการดีค่ะ แต่พนักงานเหมือนเร่งรีบไปหน่อย ไม่
- Waritta
Palette Nail Boutique welcomes you to retreat and indulge yourself into a word of serenity and personalized pampering. We offer full line of manicure and pedicures, nail extension, gel nail, nail painting and nail art. Waxing service is also available.
* In case of late arrival more than 15 minutes without giving any prior notification the spa reserves the right to cancel the booking without prior notice.
* In case of non-arrival without prior notification, the shop reserves the right of full charges.
* In case of postponement, please notify at least 24 hours in advance. Otherwise, the shop reserves the right of full charges and cancel the appointment without prior notification.
7 Steps
1. Cleaning your hands and feet. Triming your nails and file
2. Nail Cuticle
3. Heels care
4. Hands & Feet scrub
5. Collagen mask for hands
6. Green tea charcoal mask for feets
7. Hands & feet massage with lotion to moisturize your skin. Apply gel polish for hands & feet (2 colors including glitter). Variety of choices for you to choose, you can choose 2 colors including glitter colors. We used a high - quality and imported product (OPI, SOYA, Faby, Morgan, Taylor).
Starting with cuticle, triming your nails and file. Apply normal nail polish for both hands or feet. Variety of choices for you to choose, you can choose 2 colors including glitter colors. We used a high - quality and imported product (OPI, SOYA, Faby, Morgan, Taylor)
* This promotion excluding gel removal
Starting with triming your nails and file. Apply gel nail polish for both hands or feet. Variety of choices for you to choose, you can choose 2 colors including glitter colors. We used a high - quality and imported product (OPI, SOYA, Faby, Morgan, Taylor)
* This promotion excluding gel removal and cuticle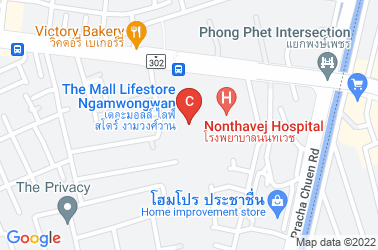 Palette Nail Boutique (The Mall Ngamwongwan)
418,408,410,412,414,416,430 Thanon Ngamwongwan, Mueang Nonthaburi District, Nonthaburi 11000
Mon 10:30 AM - 08:00 PM
Tue 10:30 AM - 08:00 PM
Wed 10:30 AM - 08:00 PM
Thu 10:30 AM - 08:00 PM
Fri 10:30 AM - 08:00 PM
Sat 10:30 AM - 08:00 PM
Sun 10:30 AM - 08:00 PM
评价 (访问后客户意见)

---
4.0
บริการดีค่ะ แต่พนักงานเหมือนเร่งรีบไปหน่อย ไม่ค่อยมีเวลาให้เลือกแบบเล็บที่ชอบเลย
Waritta

Waritta
บริการดีค่ะ แต่พนักงานเหมือนเร่งรีบไปหน่อย ไม่ค่อยมีเวลาให้เลือกแบบเล็บที่ชอบเลย

验证评论
已访问 18 Dec 2020
People Also Like
GoWabi Gift Card
6 评论
ISS Aesthetic & Wellness
324 评论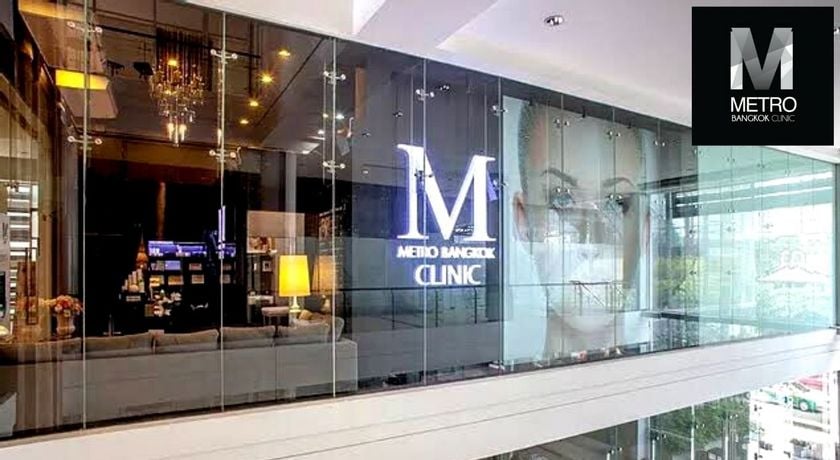 Metro Bangkok Clinic
371 评论