在GoWabi网上预订 - Preme Spa
Preme Spa
Cash, credit card
$$ (Based on Special Rates from our Partners)
THB
1/2 Soi Sukhumvit 36, (BTS Thong Lo) Khlong Tan, Khlong Toei, Bangkok 10110
Beautiful building interior. Wonderful staff.

- Cory

ชอบมาก กำลังจะเป็นร้านประจำ

- แพรไงจะใครล่ะ

ชอบมากเหมือนเดิมค่ะ คุณaey นวดดี พนง. น่ารัก ม

- Nuss
Preme Spa is a Deluxe Home Spa located at Soi Sukhumvit 36 (BTS Thong Lo, Exit 2). Life is the Art. To make it a masterpiece, we have to balance our mind and body connection. Happiness is the goal for everyone. To have a wonderful life, it comes from healthy body combining with healthy mind. Preme Spa aims to this concept and truly believe that body and mind are one and they are the key foundations for wellness - and that's what our treatments are all about.
We hope our variety of special treatments and services by qualified therapists bring you the most pleasant relaxing experience, and happiness - because the best version of you is our inspiration
传统泰式按摩
Thai Royal Massage is based on Thai Ajuravedic Massage priciples which focusing on courteous acupressure on the core tendon of whole body by "Finger Only" without stretching.
​"Siam Massage" is well designed from "Authentic Thai Traditional Massage", which is an ancient healing and relaxing way in Thailand, combining acupressure, Thai Ayurvedic principles, and assisted Yoga postures.
It is a perfect combination between the Eastern and Western massage. It starts with Thai Traditional Massage to stretch and adjust for whole body function and follows by Herbal Oil Massage on Back, Neck and Shoulder. All circulation and energy will flow smoothly. Body tension get relieved. It leaves you feeling relaxed and energized.
四手连弹按摩
2 therapists using 4 hands deliberately manipulate massage sequence in order to embrace customer with profound relaxing with Thai Massage. It is very beneficial to those who have stiffness, sore, and tired from daily activities at work, sports, or suffering from some physical problems.
"4 Hand Aroma Massage" is firm massage and use all kinds of technique in one to release all stress and tension from each parts of body to raise up the level of deep relaxing. It strongly affects to nervous system, immune system, and body functions. Moreover, the mental concerns will be unwinded tenderly in the pleasant moment of session.
套餐
This program is full body relaxing from toe to head. It also combines Siam Massage to relax and release all tensions with Herbal Ball Massage. It will be applied on to increase the flow and circulation which made from many kinds of herb to relieve the pain and anti-inflamation. This program is done by experiecnced and certified therapists to remove all stress and tensions on body by Thai Traditional Knowledge.
水疗套餐
Refresh your body by Natural Gentle Scrub full body to remove all dirt and dead cells on skin to soften and smoothen. And recharge your body by energetic Aroma Thai Massage with using Thai Principle to release stress and tension.
Aquatic 30 mins + Indian Head Massage 30 min + Hot Stone 4 Element Massage 2 hours
Best program for relaxation to melt all stress and tension away which is personalized by Individual Prominent Element ; Earth, Water, Wind or Fire, including Detoxing Aquatic Retreat, Indian Head Hot Oil Massage to flush away stress and Hot Stone Deep Relaxing.
Aquatic Retreat helps removing toxic and melt all tension from our body through the power of mineral warm water circulation. And Body Scrub promotes natural exfoliation to remove dead cells on skin plus Hot Aroma Massage for deep relaxing and energizing.
热石按摩
Hot stone massage uses the deep heat to do penetrate to the certain of muscle line, tendon, and glands. Heat from the stone also helps greatly unwinding muscle strain and tension. It relaxes the stiffness and tightness on the body. Moreover, it generates the energy flow through all vessels and improves circulation. Combining with the benefits of 4 Element Principle makes this program "exquisite".
This is one of our signature massage by using Heated Japanese Volcanic Stone combined with 4 Element Principle, which is followed through Thai Traditional Medical way that human body consists of 4 elements; "earth, water, wind and fire", which there is only one most prominent element in each person that indentified from Birth's Month.
评价 (访问后客户意见)

---
5.0
Very good massage! K.aey was excalence :) Will be returning soon!
Nuss
Nuss
Very good massage! K.aey was excalence :) Will be returning soon!
Breast Massage

验证评论
已访问 27 Oct 2020
5.0
ดีมากเลยค่ะ พนักงานบริการดี สถานที่สวย กลิ่นหอมทำให้สบายใจ
Pantries
Pantries
ดีมากเลยค่ะ พนักงานบริการดี สถานที่สวย กลิ่นหอมทำให้สบายใจ
Office Syndrome Massage

验证评论
已访问 12 Aug 2020
5.0
really nice experience there

really nice experience there. my therapist K. Aey was nice and skillful. will come back whenever there will be good discount 🙂
Aroma Relaxing Massage

验证评论
已访问 28 Jul 2020
5.0
Incredible experience
Vorada
Vorada
Incredible experience
Aroma Relaxing Massage

验证评论
已访问 28 Jun 2020
5.0
มาใช้บริการหลายรอบแล้ว พนักงานต้อนรับดี สุภาพน่ารัก หมอนวดนวดกดถูกจุดดีมากค่ะ ออกมาตัวเบาหวิวเลย
Lookwah

Lookwah
มาใช้บริการหลายรอบแล้ว พนักงานต้อนรับดี สุภาพน่ารัก หมอนวดนวดกดถูกจุดดีมากค่ะ ออกมาตัวเบาหวิวเลย
Thai Deep Tissue Massage

验证评论
已访问
5.0
Good services and good environment.
Ratikon
Ratikon
Good services and good environment.
Aroma Relaxing Massage

验证评论
已访问 12 Jun 2020
5.0
Staff is very nice and good service
Peeraya

Peeraya
Staff is very nice and good service. Clean and convenient place.
Hot Stone 4 Element Massage

验证评论
已访问 13 Jun 2020
5.0
ดีมากกกกกก สะอาด นายญี่ปุ่นที่มาด้วยก็ชอบมากๆค่ะ
แพรไงจะใครล่ะ
แพรไงจะใครล่ะ
ดีมากกกกกก สะอาด นายญี่ปุ่นที่มาด้วยก็ชอบมากๆค่ะ
Thai Deep Tissue Massage

验证评论
已访问 06 Jun 2020
5.0
Very nice and clean, friendly staffs
Mariah

Mariah
Very nice and clean, friendly staffs
Thai Deep Tissue Massage

验证评论
已访问 07 Jun 2020
5.0
Feel like home and relax
Gily
Gily
Feel like home and relax. Good service, professional staff
Breast Massage

验证评论
已访问 15 Mar 2020
People Also Like
Lashury Eyelash Salon
359 评论
Let's Relax Onsen Thong Lor
2463 评论
La Zensa Spa
447 评论
The Cocktail Clinic
1862 评论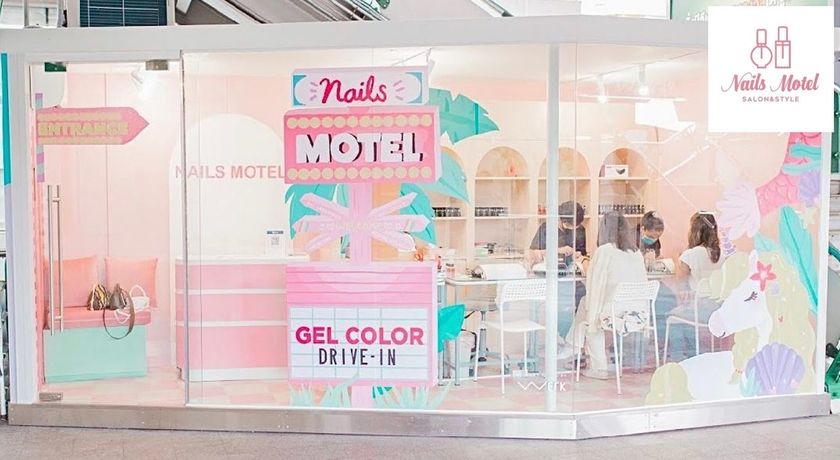 Nails Motel
58 评论
Preme Spa
1/2 Soi Sukhumvit 36, (BTS Thong Lo) Khlong Tan, Khlong Toei, Bangkok 10110
周一 10:00 AM - 11:00 PM
周二 10:00 AM - 11:00 PM
周三 10:00 AM - 11:00 PM
周四 10:00 AM - 11:00 PM
周五 10:00 AM - 11:00 PM
周六 10:00 AM - 11:00 PM
周天 10:00 AM - 11:00 PM
Available Payment Methods
People Also Like
Lashury Eyelash Salon
359 评论
Let's Relax Onsen Thong Lor
2463 评论
La Zensa Spa
447 评论
The Cocktail Clinic
1862 评论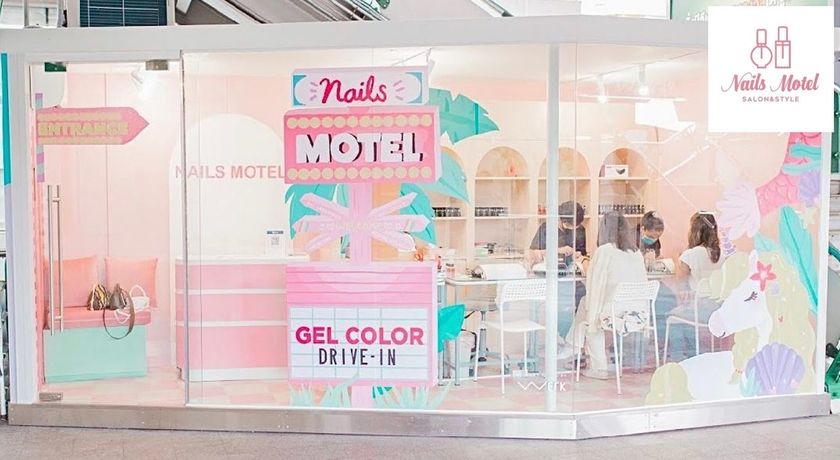 Nails Motel
58 评论