在GoWabi网上预订 - Renewme Skin Clinic
Renewme Skin Clinic
Cash, credit card
$$ (Based on Special Rates from our Partners)
THB
Hyatt Regency Bangkok Sukhumvit 2F Sukhumvit Soi 13 Rd, Khlong Toei Nuea, Watthana, Bangkok 10110
Excellent location, service and treatment. Imp

- Vicky

love it , very relaxing and my skin feel so so

- Jen

love the experience therapist ดีมาก สุภาพ น่าร

- Jen
Skin and beauty clinics from Korea with a total of 7 branches, both in Seoul and Busan. And now opening the first overseas branch in Thailand along with a team of medical specialists with more than 10 years of experience from Korea. Waiting to give advice to all customers today at Renewe Skin Clinic, Bangkok branch, located at Sukhumvit 13, BTS Nana Station, Exit 3. Easy to access, with parking from the Hyatt Regency Hotel.
Terms & Conditions:
• This voucher can be used within 2 months after purchase.
• All purchases and treatments cannot be amended.
• These vouchers cannot be used with other promotions.
• Show your voucher from email or GoWabi app for verification
• Appointment has to be booked in advance. The shop contact details will be available in your "GoWabi's Booking Confirmation email or My Booking page"
美发护理
Simple Scalp care treatment, Hair loss treatment
脸部护理
9 Steps Facial Treatment for blackhead and Sebum Removal
1. Cleansing which will eliminate dust and chemical from your face. Also, helps the face relax
2. Toner Cleansing helps tighten pores on the face. Makes the face cleaner
3. Aqua Peeling I, deep cleansing By shedding dead skin cells and the fat clogging the pores to come out
4. Aqua Peeling II, focuses on cleaning the T-zone, removing excess fat and blackheads from the face. Makes the face free from all the dirt
5. Aqua Peeling III, adds vitamins to the skin. To moisturize the face Makes the skin look more radiant
6. Omega Light Therapy helps revitalize the skin, strengthens the skin and stimulates the skin cells to fully function.
7. Modeling Mask, 3 formulas that can be chosen to suit each person's facial skin for the best results
8. Moisture Cream, a moisturizing cream Special from Korea
9. Sun Cream, a special sunscreen cream from Korea that will help our skin look radiant and dazzling like Korean girls as well
A long hours of exposure to the sun's rays can also be harmful. Ultraviolet rays from the sun can cause sunburn, dark spots, and premature aging. Renewme After golf Calming care is to protect your skin after playing golf and outdoors activity.
Vitaliont (also known as iontophoresis) is a special equipment that uses electric currents to deliver highly concentrated vitamin C deep into the skin to treat pigmentation and make your skin more brighter.
高效聚焦超声
Thermage FLX makes safer and more accurate treatment possible. Without harming the surface layer of the skin, Thermage FLX can transfer the radiofrequency energy to the layer of subcutaneous fat and tissue, stimulating the rapid production of collagen. Thus, a natural facial lifting and tightening results could be expected.
Renewme Skin Clinic
Hyatt Regency Bangkok Sukhumvit 2F Sukhumvit Soi 13 Rd, Khlong Toei Nuea, Watthana, Bangkok 10110
Mon 11:00 AM - 07:00 PM
Tue 11:00 AM - 07:00 PM
Wed 11:00 AM - 07:00 PM
Thu 11:00 AM - 07:00 PM
Fri 11:00 AM - 07:00 PM
Sat 11:00 AM - 07:00 PM
Sun 11:00 AM - 07:00 PM
评价 (访问后客户意见)

---
5.0
Excellent location, service and treatment. Impressive! Must return!
Vicky
Vicky
Excellent location, service and treatment. Impressive! Must return!

验证评论
已访问 22 Dec 2020
5.0
love it , very relaxing and my skin feel so soft even on the next day
Jen

Jen
love it , very relaxing and my skin feel so soft even on the next day

验证评论
已访问 14 Nov 2020
5.0
love the experience therapist ดีมาก สุภาพ น่ารัก ทำแล้วรู้สึกหน้านุ่ม ทันที มาทำอีกค่า
Jen

Jen
love the experience therapist ดีมาก สุภาพ น่ารัก ทำแล้วรู้สึกหน้านุ่ม ทันที มาทำอีกค่า

验证评论
已访问 14 Nov 2020
People Also Like
THE EMPRESSER
215 评论
Mendel Clinic
1330 评论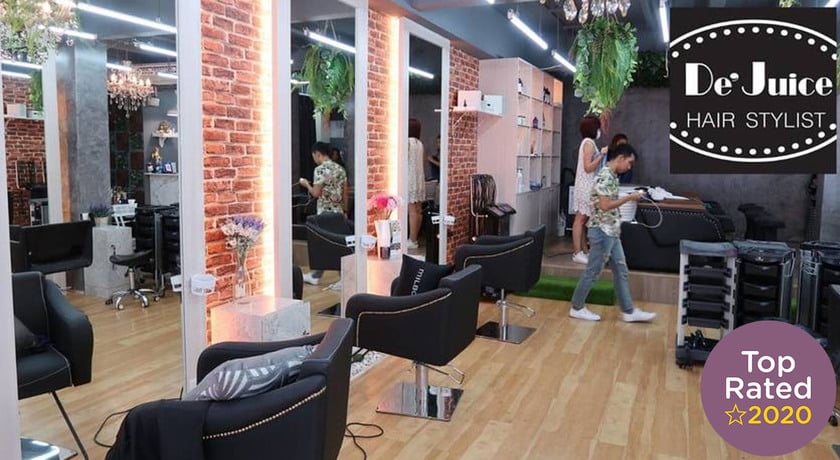 De Juice Hair Stylist
194 评论
Clarins Skin Spa
54 评论