在GoWabi网上预订 - Sopracie
Sopracie
Cash, credit card
$$ (Based on Special Rates from our Partners)
THB
991/1 Siam Paragon Shopping Center Building, Floor B, Rama 1 Road, Pathumwan Subdistrict, Pathumwan District, Bangkok 10330
Sopracie "The Eyebrow & Facial Treatment Salon" is the first specialist in the design, decoration and eyebrow embroidery in Thailand. The shop has unique techniques that is able to edit and customize each customer eyebrow as the results will be according to each customer's lifestyle and preferences. There are various beauty services that the shop provides such as lip color embroidery, eyeliner embroidery, eyebrow embroidery and eyelash extensions. The first branch of Sopracie establish at Siam Paragon with more than 3 year experiences, and currently operates at the Crystal Ekamai-Ramintra branch.
Terms & Conditions:
• This voucher can be used within 2 months after purchasing.
• All purchases and treatments cannot be amended.
• These vouchers cannot be used with other promotions.
• Show your voucher from email or GoWabi app for verification
• Appointment has to be booked in advance. The shop contact details will be available in your "GoWabi's Booking Confirmation email or My Booking page"
Located in selected 2 branches:
สาขาสยามพารากอน B floor Jewel Zone
สาขาคริสตัลพาร์ค 2 floor
Sopracie
991/1 Siam Paragon Shopping Center Building, Floor B, Rama 1 Road, Pathumwan Subdistrict, Pathumwan District, Bangkok 10330
Mon 10:00 AM - 07:00 PM
Tue 10:00 AM - 07:00 PM
Wed 10:00 AM - 07:00 PM
Thu 10:00 AM - 07:00 PM
Fri 10:00 AM - 07:00 PM
Sat 10:00 AM - 07:00 PM
Sun 10:00 AM - 07:00 PM
People Also Like
Lashury Eyelash Salon
356 评论
Let's Relax Onsen Thong Lor
2444 评论
La Zensa Spa
446 评论
The Cocktail Clinic
1850 评论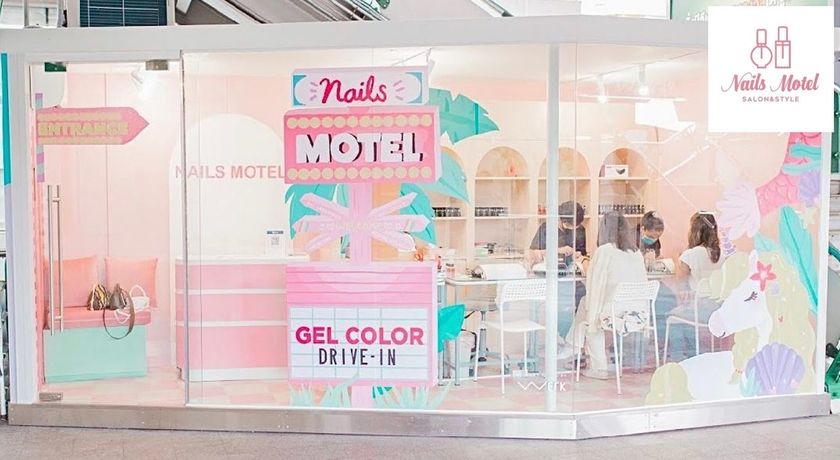 Nails Motel
52 评论
Sopracie
991/1 Siam Paragon Shopping Center Building, Floor B, Rama 1 Road, Pathumwan Subdistrict, Pathumwan District, Bangkok 10330
周一 10:00 AM - 07:00 PM
周二 10:00 AM - 07:00 PM
周三 10:00 AM - 07:00 PM
周四 10:00 AM - 07:00 PM
周五 10:00 AM - 07:00 PM
周六 10:00 AM - 07:00 PM
周天 10:00 AM - 07:00 PM
Available Payment Methods
People Also Like
Lashury Eyelash Salon
356 评论
Let's Relax Onsen Thong Lor
2444 评论
La Zensa Spa
446 评论
The Cocktail Clinic
1850 评论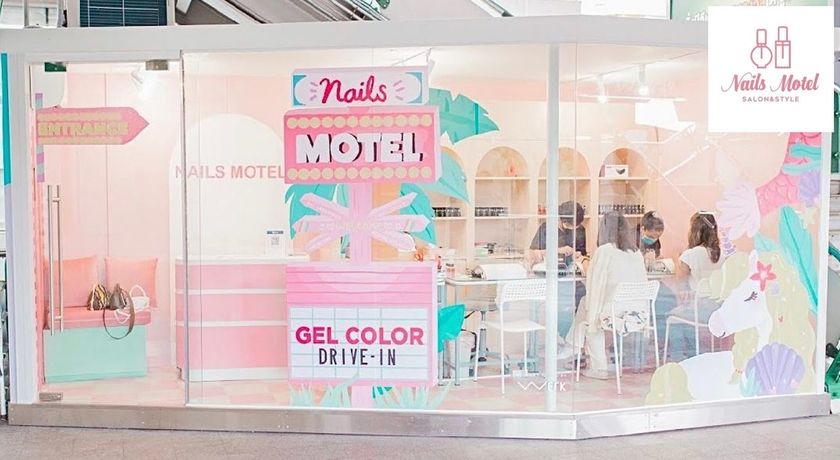 Nails Motel
52 评论