在GoWabi网上预订 - SO/ SPA at SO/ Bangkok
SO/ SPA at SO/ Bangkok
Cash, credit card
$$ (Based on Special Rates from our Partners)
THB
SO/ Bangkok 2 North Sathorn Road, Bangrak, Bangkok, Thailand 10500
พนักงานต้อนรับดี พนักงานนวดดี บรรยากาศดี ห้องส

- Supachai

+3

Amazing Massage and Service!

- Edmund

+2

Best aroma massage I ever have in Bangkok, the

- Ploy

+2
"Say 'hello' to the urban wellness in the heart of Bangkok. Experience an exceptional collection of facial, body and beauty treatments that transcends the corners of science, fashion and lifestyle with SO's unique sociable vibe. Inspired by the Asian folklore of the mythical Himmapan forest, SO/ SPA is an urban spa retreat where worldwide ancient traditions meet Modern skin care systems in the multi-award-winning hotel spa in Bangkok"

Terms & Conditions:
• This voucher can be used within 2 month after purchase.
• All purchases and treatments cannot be amended, exchanged in value nor altered otherwise indicated by Gowabi.
• These vouchers cannot be used with other promotions.
• Show your voucher from email or GoWabi app for verification
• Appointment has to be booked in advance. The shop contact details will be available in your "GoWabi's Booking Confirmation email or My Booking page"
• Any cancellation is non-refundable. The booking is non-changeable once confirmed.
• Last booking at 7PM
• We are heavily booked especially during weekends & public holidays. It's hightly recommended to make your appointment ahead at least 1 month for weekends & public holidays.
Basic Facial Treatment
The perfect antidote to modern fatigue and urban lifestyle, this facial is ideal for when you feel your skin is stressed and showing the first signs of aging.
Facial Detox Treatment
Luxurious and relaxing, let the power of Goji Berry antioxidants married to Macadamia Oil intensively replenishing your skin, leaving it soft, protected and deeply nourished.
Hydrating Facial Treatment
Designed especially for your skin's needs, this treatment is formulated with advanced natural ingredients to regenerate the skin, leaving it refreshed, radiant and more youthful-looking.
Signature Treatment
Feel vital energy flowing back to your whole body. Deep vibrations are spread into meridians and muscles to free stuck energy. Herbal compresses and oils are massaged onto your body for a complete stress relief.
全身按摩
Relieve stiff and sore muscles with a deep muscular treatment that combines steamed therapeutic herbs. After an intense work out, you are soothed, relaxed and free of sores.
A deeply nourishing skin treatment combining red jasmine rice scrub to soften your skin to preparation for a unique coconut massage experience to nourish, soothe and condition your body.
Designed to encourage blood flow, stretch muscles and ease joins, this stimulating massage conditions the body to detoxify the muscles and relieve pain. Ideal before an intense workout.
水疗套餐
Enjoy SO/ SPA together with your special someone. Enjoy a 60 min aromatic massage of your choice pairing with a 45 min body treatment or 60 min urban longivity facial treatment to create you special moment with your loved one in one of our spa suite room *subject to availability.
Spend your day with us, providing a day to enjoy our spectacular view of Bangkok Oasis and a set of treatments made to make you happy. An exclusive three hours spa journey starts with body scrub of the day where our SO/ SPA team will guide you to suitable exfoliating treatment then a relaxing 90 min aromatic massage of choice and concluded your experience with a relaxing haute couture facial treatment.
Experience Bangkok, Thailand with SO/ SPA – we offer a traditional sensation of 90 min Thai Massage with Herbal compress followed by a relaxing foot massage. Enjoy all of these without feeling greasy and ready to resume your time in Bangkok with re-energized mind
男士脸部
A personalized facial to suit the specific needs of men's skin, this treatment will have your skin feeling vibrant, energized and boosted with vitamins and minerals.
芳香精油按摩
An innovative body treatment to deliver a complete holistic well-being. Soft brushes & warm oil is used to soothe the body gently inducing sleep and helping to recover from jetlag side-effects.
A relaxing oil massage focusing on systematic manipulation of soft tissue to release overworked muscles while promoting whole body energy flow. Clears and sharpens the mind.
身体磨砂
Millions of years ago, pristine seawater was crystallized and covered by lava, protecting it from modern-day pollution to create Pink Salt. Infused with 80 minerals, the Himalayan salt delivers its pure nutrients while gently smoothing your skin.
Aromatic, sensual and moisturizing, This nourishing body polish uses benefits from coconut milk to re-moisturize while promote a velvety result to the touch!
评价 (访问后客户意见)

---
5.0
พนักงานต้อนรับดี พนักงานนวดดี บรรยากาศดี ห้องส่วนตัว ดีไปหมด
Supachai
Supachai
พนักงานต้อนรับดี พนักงานนวดดี บรรยากาศดี ห้องส่วนตัว ดีไปหมด
+3
SO Aromatic Massage [Week Days]

验证评论
已访问 15 Jul 2020
5.0
Amazing Massage and Service!
Edmund
Edmund
Amazing Massage and Service!
+2
SO Aromatic Massage

验证评论
已访问 08 Mar 2020
5.0
Best aroma massage I ever have in Bangkok, the place is clean
Ploy
Ploy
Best aroma massage I ever have in Bangkok, the place is clean. I have a great time there, so relax and recharged. Therapist on that day call herself ดีดี้
+2
SO/ SPA HI-TEA

验证评论
已访问 10 Feb 2020
5.0
สุดยอดประสบการณ์ในการใช้บริการ สถานที่ดูหรูหราสวยงาม พยักงานสุภาพและบริการแบบมืออาชีพ ให้เกียรติลูกค้าดีมาก แถมแพคเกจที่ได้มีบรการ Hi-Tea ที่ Chocolab อร่อยและเยอะมาก คุ้มค่ามาก ถ้ามีแพคเกจนี้ออกมาอีกต้องรีบซื้อเก็บไว้หลายๆชุดแน่ๆ
นิพนธ์
นิพนธ์
สุดยอดประสบการณ์ในการใช้บริการ สถานที่ดูหรูหราสวยงาม พยักงานสุภาพและบริการแบบมืออาชีพ ให้เกียรติลูกค้าดีมาก แถมแพคเกจที่ได้มีบรการ Hi-Tea ที่ Chocolab อร่อยและเยอะมาก คุ้มค่ามาก ถ้ามีแพคเกจนี้ออกมาอีกต้องรีบซื้อเก็บไว้หลายๆชุดแน่ๆ
+1
SO/ SPA HI-TEA [Flash Sale eVoucher]

验证评论
已访问 13 Oct 2020
5.0
Great service! Clean and spacious.
Tanut
Tanut
Great service! Clean and spacious.
+1
SO Aromatic Massage [Week Days]

验证评论
已访问 03 Oct 2020
5.0
บรรยากาศดีมาก พนักงานบริการดีมาก มีเพลงให้ฟัง ทำให้รู้สึกผ่อนคลาย
Nichaphat

Nichaphat
บรรยากาศดีมาก พนักงานบริการดีมาก มีเพลงให้ฟัง ทำให้รู้สึกผ่อนคลาย
+1
SO/ FIT Day Pass

验证评论
已访问 23 Aug 2020
5.0
So good here !!!!!!!!!!
Arm
Arm
So good here !!!!!!!!!!
+1
SO Aromatic Massage [Week Days]

验证评论
已访问 15 Aug 2020
5.0
พนักงานดูแลดีมากๆค่ะ มือเบา
Nidchamon

Nidchamon
พนักงานดูแลดีมากๆค่ะ มือเบา
+1
Himalaya Detoxifying Body Scrub

验证评论
已访问 14 Aug 2020
5.0
Best of decoration and scrub
Nuanpak
Nuanpak
Best of decoration and scrub
+1
Himalaya Detoxifying Body Scrub

验证评论
已访问 08 Aug 2020
1.0
ผมเสียความรู้สึกมาก สถานที่สกปรก เครื่องออกกำลังกายน้อย พนง เทนนเนอร์ ไม่สนใจ ลูกค้า แนะนำอะไรก็ไม่บอก ห้องสตรีม สกปรกเหม็นอับ ห้องซาวน่า ก็ไม่เปิด ถาม พนง ก็เฉย แนะนำส่าใครจะไปคิดก่อนเยอะๆ ครับ สวยแต่สระน้ำ ( วิว )
Akechai
Akechai
ผมเสียความรู้สึกมาก สถานที่สกปรก เครื่องออกกำลังกายน้อย พนง เทนนเนอร์ ไม่สนใจ ลูกค้า แนะนำอะไรก็ไม่บอก ห้องสตรีม สกปรกเหม็นอับ ห้องซาวน่า ก็ไม่เปิด ถาม พนง ก็เฉย แนะนำส่าใครจะไปคิดก่อนเยอะๆ ครับ สวยแต่สระน้ำ ( วิว )
+1
SO/ FIT Day Pass [Flash Sale eVoucher]

验证评论
已访问 02 Feb 2020
People Also Like
Lashury Eyelash Salon
350 评论
Let's Relax Onsen Thong Lor
2387 评论
La Zensa Spa
437 评论
The Cocktail Clinic
1810 评论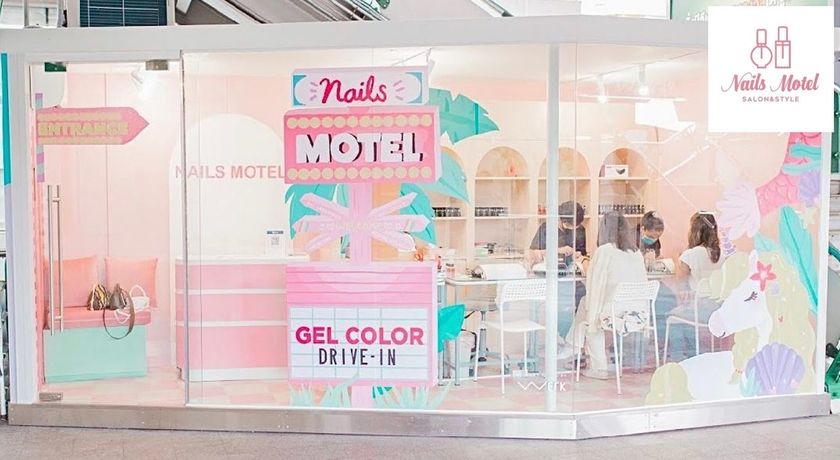 Nails Motel
44 评论
SO/ SPA at SO/ Bangkok
SO/ Bangkok 2 North Sathorn Road, Bangrak, Bangkok, Thailand 10500
周一 11:00 AM - 08:30 PM
周二 11:00 AM - 08:30 PM
周三 11:00 AM - 08:30 PM
周四 11:00 AM - 08:30 PM
周五 11:00 AM - 08:30 PM
周六 11:00 AM - 08:30 PM
周天 11:00 AM - 08:30 PM
Available Payment Methods
People Also Like
Lashury Eyelash Salon
350 评论
Let's Relax Onsen Thong Lor
2387 评论
La Zensa Spa
437 评论
The Cocktail Clinic
1810 评论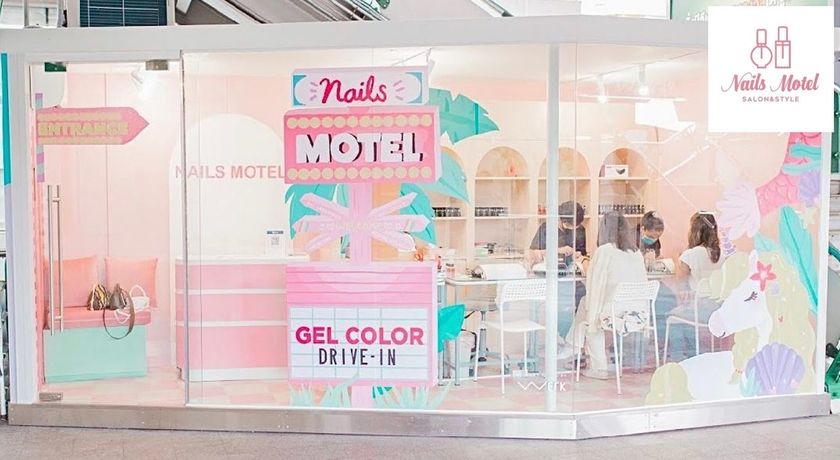 Nails Motel
44 评论