在GoWabi网上预订 - The Wyne Clinic
The Wyne Clinic
Cash, credit card
$$ (Based on Special Rates from our Partners)
THB
3rd Floor Seacon Squre 55 Srinakarin, Nong Bon, Prawet, Bangkok 10250
บริการดี พนักงานแนะนำดี 👍🏻

- ณัฐพร

สบายหน้ามากค่าพนักงานต้อนรับดีมากๆสถานที่ทำสะอ

- Nantachaporn

คุ้มค่า คุ้มราคา พนักงานอธิบายละเนี่ย

- Marisa
The Wyne Clinic Provide skincare services by specialized dermatologists on the 3rd floor, Seacon Square Srinakarin.
Terms & Conditions:
• This voucher can be used within 2 months after purchase.
• All purchases and treatments cannot be amended.
• These vouchers cannot be used with other promotions.
• Show your voucher from email or GoWabi app for verification
• Appointment has to be booked in advance. The shop contact details will be available in your "GoWabi's Booking Confirmation email or My Booking page"
特殊服务
Beautiful program without acne Is a treatment
Treat purulent acne, acne vulgaris, inflammatory acne, drug-resistant acne.
Hyperpigmentation and redness caused by acne
Helps reduce skin inflammation, allergic reactions
Helps kill acne.
Not a steroid drug
1.Clean the face
2. Scrub
3. Photo LED light 3 light to treat acne.
4. Apply acne disinfectant
5. Nourishment + sunscreen
Best Laser Hair Removal IPL Laser at The Wyn Clinic
Benefits from laser hair removal
Removes both soft and hard hair, both brown or black hair.
Removes all parts of hair such as armpit hair, shin hair, limb hair, facial hair, beard hair and bikini hair.
You can see results immediately from the first time you do it.
The skin will be smoother.
Moving up more slowly than before
safe
It has international certifications in Asia, Europe and America.
Certified by the Food and Drug Administration (FDA)
Does not cause and and scar.
No harm to the skin both short and long. Does not cause skin wrinkles, does not hurt the skin
Helps remove hair and brighten the skin.
** This service can be used once a month, starting from the first day of using the course for 1 year. **
Facial
Beautiful face program Is a treatment
Helps to brighten the skin.
Helps to moisturize the skin.
Reduce the problem of freckles, blemishes, hyperpigmentation, redness
Help tighten pores
1.Clean the face
2. Scrub
3. Gold spoons push vitamins depending on your skin type.
4. Nourishment + sunscreen
Help reduce inflammation. Solution will make the red swelling from acne faster. Less pain from acne Reduce the risk of scarring or acne scars.
Packages
1.Cleanse face
2.Scrub
3.Vitamin push
4.Golden Mask
5.Meso Fat 3 cc.
4.Apply sunscreen
Facial aura bright skin
Great recipe within 1 week
Treatment + laser + facial injection + white injection
Full white, full of skin, face, body
With 11 steps
1.Clensing Milk (Clean Zinc Milk - Page)
Absorbing excess oil Dirt and makeup residue deeply Therefore the skin does not clog and accumulate irritation. Combine hyaluron to add water to the skin and create a moisture island. Holds and retains 4 times more water in the skin. Ready to revitalize sensitive skin to be healthy
2.Facial Scrub (face-face scrub)
Gentle exfoliation of dead skin cells and dead cells from the skin. Does not cause Irritating and not harmful to skin cells. Combines to nourish the skin to be soft, moist, firm and radiant.
3.Facial Massage (face-face massage)
Massage stimulates blood circulation and improves facial lymph nodes. Will make the face look brighter, more rosy and firmer
4.Vitamin Fruits (fruit vitamins - page)
Help to adjust the color of the dark skin. And unevenly to clear up white And can also help in matters of aging as well
5.Phono Treatment (pushing vitamins to stimulate skin cell regeneration - facial) by using sound waves to act as an intermediary in driving various drugs. Enter under the skin At the same time, it stimulates the circulation of the vascular and lymphatic system to improve, thus providing a good and safe treatment effect.
6.Dermashock Treatment (pushing vitamins deep into the layers under the skin - the face) with up to 10 times the strength into the skin, bringing many kinds of nourishing nutrients into the skin with the Liposome system, which will nourish the skin for the skin. More white and clear It also has a mechanism to stimulate the skin and muscles, making the skin tighten. You can find the difference immediately after the treatment.
7.MASK Algae mask to add moisture. And increase the strength of the skin See the brilliance of the skin layer
8. Nourish + Sunscreen - Add nutrients to the skin on the upper layers of the clinic And protect the sunlight from UVA UVB
9. Cinderella White Vitamin injection white skin. To brighten the face and body.
10.Melasma White-face injection to dissolve acne scars, blemishes, freckles and dark spots, clear skin with aura
11.IPL Laser, a whitening laser Stimulate skin cells Accelerate the shedding of skin cells, reduce blemishes, freckles, dark spots, redness, acne, balance the skin, helping to make the face white.
激光护理
IPL Laser, skin whitening laser
What can IPL Laser treat?
Hyperpigmentation and redness caused by acne
Helps reduce dull skin.
Help adjust the skin color to be white and smooth.
Treatment of freckles
Help tighten pores
美塑疗法
Meso Fat is a non-surgical solution aimed at diminishing problem areas in your body such as excess weight, body contouring, face/neck rejuvenation, or hair loss, and this is just a few things it can do.
Meso Whitening - Needleless
The treatment pushes vitamins into the skin like transfer.
It is a treatment that pushes vitamins down to the deep layers of the skin, nourishes the skin and reduces wrinkles. Without a needle
What are the results of meso no needle treatment?
Stimulate the nutrient transmission system Skin circulation system
The skin is firmer, firmer and smoother.
Adjust the skin color to look radiant.
Strengthen tissue Collagen Elastin prevents wrinkles, sagging
1.Clean the face
2. Push vitamins with real mesotherapy machine Without needle, no wound, no pain
3. Nourishment + sunscreen
评价 (访问后客户意见)

---
5.0
บริการดี พนักงานแนะนำดี 👍🏻
ณัฐพร
ณัฐพร
บริการดี พนักงานแนะนำดี 👍🏻
Acne Treatment Photo LED (3 times)

验证评论
已访问 21 Oct 2020
4.75
สบายหน้ามากค่าพนักงานต้อนรับดีมากๆสถานที่ทำสะอาดดี
Nantachaporn
Nantachaporn
สบายหน้ามากค่าพนักงานต้อนรับดีมากๆสถานที่ทำสะอาดดี
Acne Treatment Photo LED (1 time) [Flash Sale eVoucher]

验证评论
已访问 14 Oct 2020
5.0
คุ้มค่า คุ้มราคา พนักงานอธิบายละเนี่ย
Marisa
Marisa
คุ้มค่า คุ้มราคา พนักงานอธิบายละเนี่ย
Acne Treatment Photo LED (1 time) [Flash Sale eVoucher]

验证评论
已访问 16 Oct 2020
5.0
คุ้มค่า คุ้มราคา พนักงานอธิบายละเนี่ย
Marisa
Marisa
คุ้มค่า คุ้มราคา พนักงานอธิบายละเนี่ย
Acne Treatment Photo LED (1 time) [Flash Sale eVoucher]

验证评论
已访问 16 Oct 2020
5.0
บริการดีมากค่ะ เป็นกันเอง ฉีดดีค่ะ
Marisa
Marisa
บริการดีมากค่ะ เป็นกันเอง ฉีดดีค่ะ
Acne clear + Acne Injection (1 time)

验证评论
已访问 16 Oct 2020
People Also Like
Lashury Eyelash Salon
351 评论
Let's Relax Onsen Thong Lor
2397 评论
La Zensa Spa
440 评论
The Cocktail Clinic
1815 评论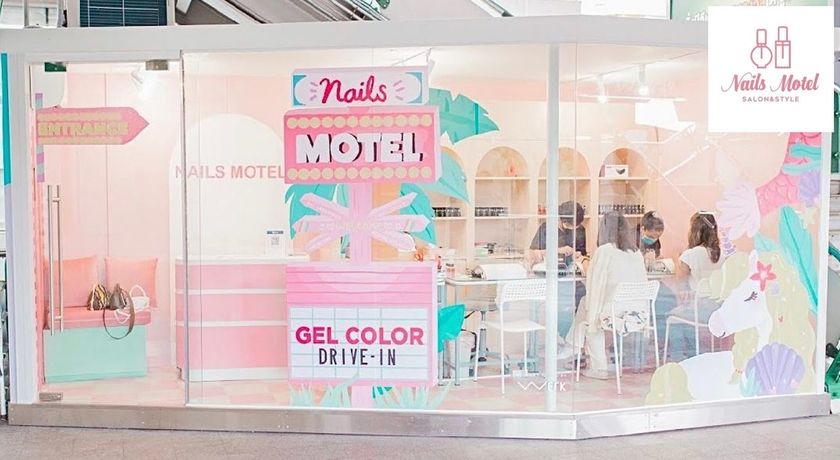 Nails Motel
46 评论
The Wyne Clinic
3rd Floor Seacon Squre 55 Srinakarin, Nong Bon, Prawet, Bangkok 10250
周一 10:30 AM - 08:00 PM
周二 10:30 AM - 08:00 PM
周三 10:30 AM - 08:00 PM
周四 10:30 AM - 08:00 PM
周五 10:30 AM - 08:00 PM
周六 10:30 AM - 08:00 PM
周天 10:30 AM - 08:00 PM
Available Payment Methods
People Also Like
Lashury Eyelash Salon
351 评论
Let's Relax Onsen Thong Lor
2397 评论
La Zensa Spa
440 评论
The Cocktail Clinic
1815 评论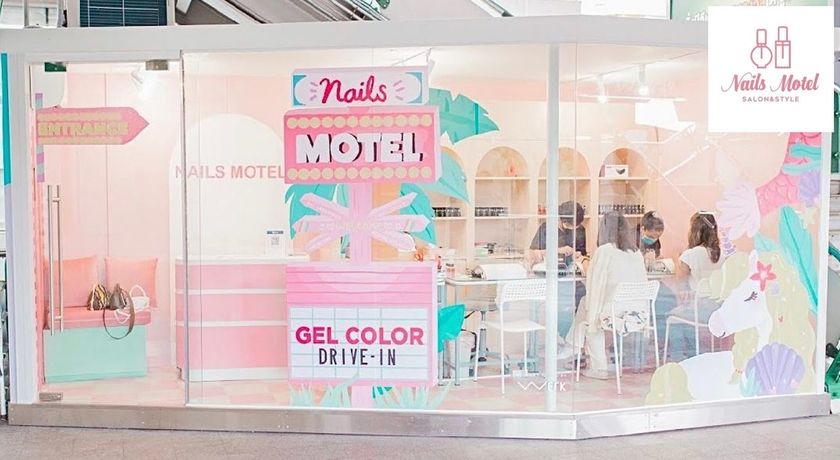 Nails Motel
46 评论