在GoWabi网上预订 - Ticha clinic
Ticha clinic
Cash, credit card
$$ (Based on Special Rates from our Partners)
THB
3 Promphan 3 Building, 13th Floor, Soi Ladprao 3, Chomphon, Chatuchak, Bangkok 10900
Ticha clinic is a facial design and plastic surgery clinic providing a variety of beauty such as บท็อกซ์, filler, body shape, and etc. We provide good service with our experience team especially Dr. Khun. Our services have reasonable prices with good quality.
Terms & Conditions:
• This voucher can be used within 2 months after purchase.
• All purchases and treatments cannot be amended.
• These vouchers cannot be used with other promotions.
• Show your voucher from email or GoWabi app for verification
• Appointment has to be booked in advance. The shop contact details will be available in your "GoWabi's Booking Confirmation email or My Booking page"
美塑疗法
It is the centrifuge of one's own blood to separate the components of the blood apart. The blood is separated from the blood platelets. Spin in the right frequency, it will get red blood cells, white blood cells and platelets. Separated into layers The layer with a lot of platelets is called PRP platelet rich plasma. that we will use Because the platelet contains a substance called growth factor, the treatment process is When platelets are injected into the treatment area, Growth Factor in prp platelets will stimulate fibroblast cells to grow faster. Resulting in increased collagen production, repairs damaged cells correct the problem of wrinkled skin Reduce cloudiness The face looks more bright. The skin is smoother, taut and soft.
People Also Like
THE EMPRESSER
231 评论
Mendel Clinic
1415 评论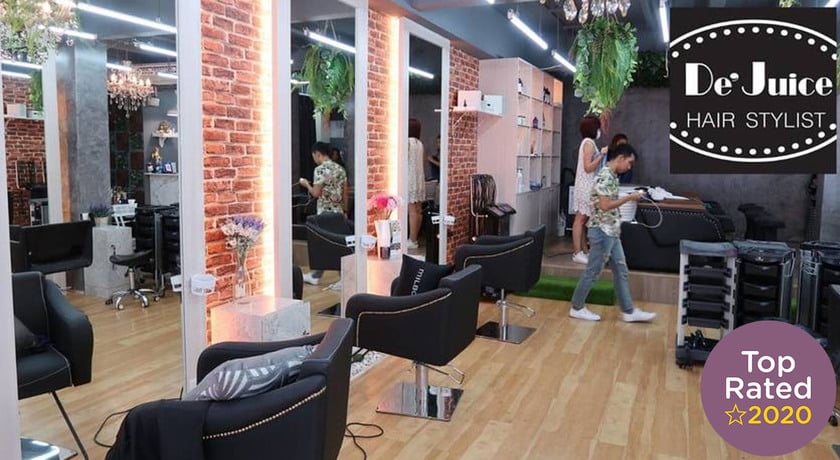 De Juice Hair Stylist
194 评论
Clarins Skin Spa
54 评论