在GoWabi网上预订 - XDC Dental Clinic
XDC Dental Clinic
Cash, credit card
$$ (Based on Special Rates from our Partners)
THB
Building No. 2296 Sukhumvit 64 Alley, Sukhumvit Rd, Bang Chak, Phra Khanong, Bangkok 10260
บริการดี หมอมือเบา ผู้ช่วยน่ารัก
- Sarai
Dental clinic with a smile. From the kind-hearted dentist team
Not difficult to come, located at the front of soi Sukhumvit 64
Not difficult to come, BTS Punnawithi (Exit4)
Already good oral health. With medical treatment Reasonable service fees From a team of specialized dentists in all branches within one clinic
Impressed With a smiling doctor who is bright, kind, caring, like relatives Ready to answer all questions to make you wonder. And goes back with a smile every time
Come and warm with a friendly clinic atmosphere like at home. Free Wi-Fi, power plugs, drinks and a little Snack Bar are available.
Terms & Conditions:
• This voucher can be used within 2 month after purchase.
• All purchases and treatments cannot be amended.
• These vouchers cannot be used with other promotions.
• Show your voucher from email or GoWabi app for verification
• Appointment has to be booked in advance. The shop contact details will be available in your "GoWabi's Booking Confirmation email or My Booking page"
Retainers
Wire Retainer 2 pieces
Is a standard retainer
Able to choose 1 color No wire wrapped colored acrylic
Get the retainer 1 week
Free! Retainer box
The price includes the mouth print fee.
Not Include
Sterilite 100 baht
Expenses in the case of scaling before treatment.
Veneer
Enamel the teeth with 6 ceramic veneer
Doctor's fee
Anesthetic fee
Temporary material cost
*Not Include Sterilite 100 baht
Eexpenses in the case of scaling before treatment
Enamel the teeth with 8 ceramic veneer
Doctor's fee
Anesthetic fee
Temporary material cost
*Not Include Sterilite 100 baht
Eexpenses in the case of scaling before treatment
Enamel the tooth with 1 ceramic veneer
Doctor's fee
Anesthetic fee
Temporary material cost
*Not Include Sterilite 100 baht
Eexpenses in the case of scaling before treatment
XDC Dental Clinic
Building No. 2296 Sukhumvit 64 Alley, Sukhumvit Rd, Bang Chak, Phra Khanong, Bangkok 10260
Mon 11:00 AM - 08:00 PM
Tue 11:00 AM - 08:00 PM
Wed 11:00 AM - 08:00 PM
Thu 11:00 AM - 08:00 PM
Fri 11:00 AM - 08:00 PM
Sat 11:00 AM - 08:00 PM
Sun 11:00 AM - 08:00 PM
评价 (访问后客户意见)

---
4.0
บริการดี หมอมือเบา ผู้ช่วยน่ารัก
Sarai
Sarai
บริการดี หมอมือเบา ผู้ช่วยน่ารัก

验证评论
已访问 27 Jan 2021
People Also Like
GoWabi Gift Card
6 评论
ISS Aesthetic & Wellness
308 评论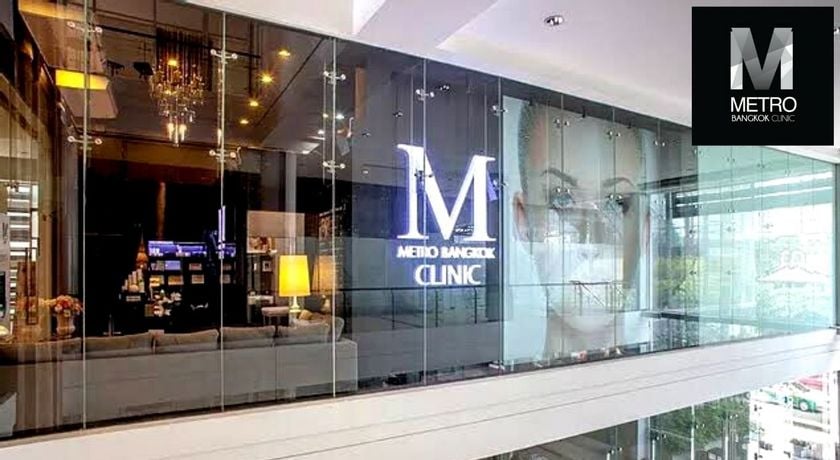 Metro Bangkok Clinic
344 评论