Book Online at GoWabi - Wuttisak Clinic
Wuttisak Clinic
Cash, credit card
$$$
THB
Located in Selected 14 Branches
Wuttisak Clinic by W wellness world offers a full beauty service which we give heed in total body perfection including skin care and body appearance by a team of medical experts with experiences, along with the medical equipment & products that are certified from Thai FDA and Global standard.
Terms & Conditions:
• This voucher can be used within 2 month after purchase.
• All purchases and treatments cannot be amended.
• These vouchers cannot be used with other promotions.
• Show your voucher from email or GoWabi app for verification
• Appointment has to be booked in advance. The shop contact details will be available in your "GoWabi's Booking Confirmation email or My Booking page"
Located in Selected 14 Branches:
The Promenade Branch, 4Fl.
Mega Bangna Branch, 1Fl.
Central Plaza Ladprao Branch, 1Fl. - The One
Central Plaza Westgate Branch, 2Fl.
Central Plaza Rama 9 Branch, 9Fl.
Central Plaza Chaengwattana Branch, 3Fl.
Central Plaza Rattanathibet Branch, 2Fl.
Seacon Square Srinakarin Branch, B1Fl.
Gateway Ekamai Branch, 1Fl.
Ratchada Complex Branch,
The Mall Tha-Phra Branch, 2Fl.
The Mall Ngamwongwan Branch, GFl.
Bang Rak Branch, (Beside Robinson Bang Rak)
Future Park Rangsit Branch, 2Fl.
Body Treatments
Collagen & slimming bodywave innovation helps stimulate collagen production process targeting on anti-aging and body line shape with light therapy (633 nm), Or in Whitening & Slimming, it helps decrease melanin pigments formation which is the cause of dark spots and uneven skin tone with light therapy (525 nm). At the same time, it firm your body with VibroPlatePlus (cellulite killer – slimming –toning). The skin will appear to be moisture, smooth and delicate after used. We claim that the use of 1 session of bodywave will result as having 1 hour of exercise.
Available only: Changwattana, Westgate, Promenade, Seacon square and Bangkae Branch
บท็อกซ์
Botulinum toxin is predominantly used with products from Korea as a treatment to reduce the appearance of facial wrinkles and fine lines. Also cosmetically to remove wrinkles by temporarily paralyzing muscle.
Facial Treatments
Face Treatment with Caviar Serum ingredients, combined with intense vitamins. It helps relieve the skin and flow the circulatory system. Along with the Ozone machine support the skin hydration.
Perfect Charcoal Beauty Treatment Exclusive only at W wellness. By using UltraSonic wave help the vitamin penetrate under the skin. Charcoal Mask help eliminate the pollution and drain all the toxin on the skin away.
Nourish perfect skin therapy with Ultra-Deep technology, able your skin to relax and refresh with multiple vitamins that delivered through the machine. Ultra-deep technology helps transfer the treatment straight into the skin with the depth of 1-10 cm. The skin will result to be brighten, wrinkles reduction, face oil control and pore tightening.
HIFU
HIFU is a focused ultrasound energy targeting the layers under the skin. The ultrasound energy causes the tissue to heat up rapidly, as well as the increase in collagen results in tightening and firming skin. The skin will result in wrinkle reduction, Cheeks lifting & tightening, enhancing jawline definition and smoothing the skin.
Laser Hair Removal
Laser Treatments
Freckles and dark spots reduction laser within 3 steps. Provide you with Advance IPL laser, Laser peel and Hydro-Balance which help eliminate the dark spots, brighten the skin.
Lipolifting
Lipo lift removes fat on the double chin cheek, reduce wattle which is a unique formula of Wuttisak Wellness. This will cause fat cells to be excreted through the body's lymphatic circulation. The drug passes the FDA 1 license which proves that this injection can reduce the fat content by up to 30%.
Wuttisak Clinic
Located in Selected 14 Branches
Mon 11:00 AM - 08:00 PM
Tue 11:00 AM - 08:00 PM
Wed 11:00 AM - 08:00 PM
Thu 11:00 AM - 08:00 PM
Fri 11:00 AM - 08:00 PM
Sat 11:00 AM - 08:00 PM
Sun 11:00 AM - 08:00 PM
REVIEWS (written by customers after their visit)

---

Nita
It could have been better. But overall it is quite good. The price is quite expensive though. But on the good side, the location is quite strategic and they have many branches.

Verified Reviews
Visited 12 Sep 2019
Thantip
พนักงานดูแลดีมาก เป็นโปรแกรมที่ใส่วิตามินเยอะ หลายขั้นตอน วิตามินที่ลงมีกลิ่นหอม ค่อนข้างฉุน ถ้าคนชอบกลิ่นหอมจะโอเค แต่สำหรับเราไม่ชอบกลิ่นฉุนๆ

Verified Reviews
Visited 08 Sep 2019
People Also Like
Happening Nail Spa & Cafe
41 reviews
Preme Spa
49 reviews
Lilac by 106 Hair
107 reviews
KIHS Clinic
179 reviews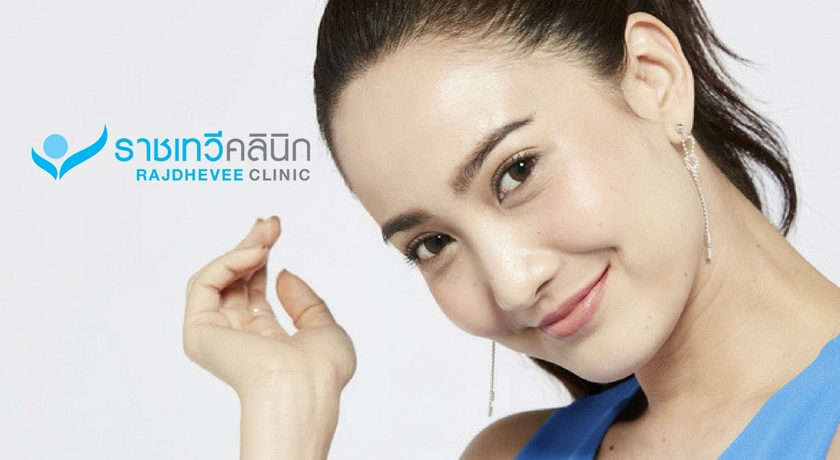 Rajdhevee Clinic
15 reviews
Wuttisak Clinic
Located in Selected 14 Branches
MON 11:00 AM - 08:00 PM
TUE 11:00 AM - 08:00 PM
WED 11:00 AM - 08:00 PM
THU 11:00 AM - 08:00 PM
FRI 11:00 AM - 08:00 PM
SAT 11:00 AM - 08:00 PM
SUN 11:00 AM - 08:00 PM
Available Payment Methods
People Also Like
Happening Nail Spa & Cafe
41 reviews
Preme Spa
49 reviews
Lilac by 106 Hair
107 reviews
KIHS Clinic
179 reviews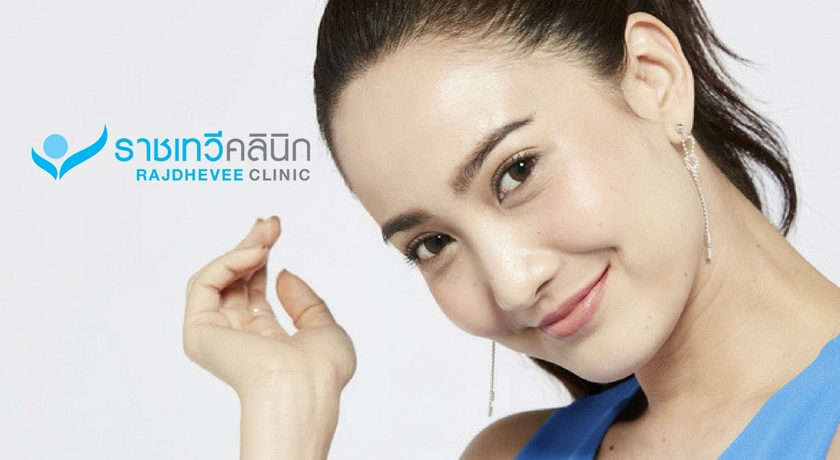 Rajdhevee Clinic
15 reviews