在GoWabi网上预订 - BEQ Clinic
BEQ Clinic
Cash, credit card
$$$
THB
6th Floor Siam Square One, 388 Rama I Rd, Khwaeng Pathum Wan, Khet Pathum Wan, Bangkok 10330
BEQ clinics are situated in Bangkok, Thailand. The clinic offers bespoke treatments to revitalize a patient's hair, body and face. By combining modern medical procedures with combination techniques, the clinic provides patients with a long term solution to their problems.
BEQ clinic can offer a range of treatments that focus on restoring natural vitality and radiance to a patient's skin, face, body and hair. All treatments are non-invasive, and are administered by highly trained staff who seek to not only treat their patients physically, but to educate them also so that they can maintain their new look long term.
Terms & Conditions:
• This voucher can be used within 1 month after purchase.
• All purchases and treatments cannot be amended.
• These vouchers cannot be used with other promotions.
• Show your voucher from email or GoWabi app for verification
• Appointment has to be booked in advance. The shop contact details will be available in your "GoWabi's Booking Confirmation email or My Booking page"
กำจัดขนรักแร้ HIPL Hair Removal Laser 1 ครั้ง 
นวัตกรรมเลเซอร์แบบอ่อนโยน โดยใช้หลักการการแบ่งซอยค่าพลังงานแบบเหลี่ยม (Fractional) ซึ่งเป็นเทคโนโลยีใหม่ล่าสุด ที่ดีกว่า IPL โดยทั่วไปมากถึง 3-4 เท่าซึ่งสามารถทำได้กับผู้ที่มีสีผิวขาว และคล้ำโดยไม่ทำให้ไหม้ หรือเกิดสะเก็ดแดงรวมถึงการใช้หลักการ Hi Intense Pulse Light (HIPL) แสงความเข้มข้นสูงแต่อ่อนโยน ช่วยลดรอยแดง รอยดำ ปรับสีผิวที่หมองคล้ำให้กระจ่างใสขึ้น และช่วยเรื่องการกระตุ้นการสร้างคอลลาเจนอิลาสตินในผิวได้อย่างล้ำลึกภายหลังทำโดยไม่ทำให้เกิดรอยแดง หรือรอยไหม้สามารถออกแดด ใช้ชีวิตตามปกติได้ทันที
กำจัดขนรักแร้ HIPL Hair Removal Laser 3 ครั้ง 
นวัตกรรมเลเซอร์แบบอ่อนโยน โดยใช้หลักการการแบ่งซอยค่าพลังงานแบบเหลี่ยม (Fractional) ซึ่งเป็นเทคโนโลยีใหม่ล่าสุด ที่ดีกว่า IPL โดยทั่วไปมากถึง 3-4 เท่าซึ่งสามารถทำได้กับผู้ที่มีสีผิวขาว และคล้ำโดยไม่ทำให้ไหม้ หรือเกิดสะเก็ดแดงรวมถึงการใช้หลักการ Hi Intense Pulse Light (HIPL) แสงความเข้มข้นสูงแต่อ่อนโยน ช่วยลดรอยแดง รอยดำ ปรับสีผิวที่หมองคล้ำให้กระจ่างใสขึ้น และช่วยเรื่องการกระตุ้นการสร้างคอลลาเจนอิลาสตินในผิวได้อย่างล้ำลึกภายหลังทำโดยไม่ทำให้เกิดรอยแดง หรือรอยไหม้สามารถออกแดด ใช้ชีวิตตามปกติได้ทันที
Facial
Spider Clear Program Acne removal program including clogged acne, inflammatory acne and pores tightening. With advanced technology from South Korea, it has developed a proteinaceous spider web extract that helps unclog your pores and dramatically reduce the inflammation of acne without irritation and rash. Meanwhile, with a medium-intensity focused laser to empower the spider web of which the epithelial cells regenerate from the epidermis deepest layer to replace those that form skin surface. Cell renewal regenerates more and more. Your skin is radiant and naturally luminous.
IV Therapy
With a wider group of compounds of antioxidants and vitamins with different functions in humans of which helps dramatically get rid of hyperpigmentation that is an excess of melanin for an even and radiant skin tone. In addition, it make your skin softer, smoother and healthier inside out beauty by a micro-injection of vital nutrients and vitamins into the skin by a dermatologist.
1. Skin Booster Improves your skin hydration and luminosity and protect the skin from overexposure UV radiation and other pollutants.
2. Liver Booster For liver detoxification. It helps strengthen your vitality and well-being of the body. For People who are most familiar with alcohol's negative effects on the liver.
高效聚焦超声
สวยด้วยเสียง! ยกกระชับ อัพหน้าเด้ง ด้วยพลังงาน Focused Ultrasound หรือพลังงานคลื่นเสียง ที่จะส่งลงไปใต้ผิวได้ลึกถึงชั้น SMAS (Superficial Muscular Aponeurotic System) ทำให้หน้าตึงขึ้น ไม่เจ็บ ไม่ไหม้ และไม่ต้องพักฟื้น
สวยด้วยเสียง! ยกกระชับ อัพหน้าเด้ง ด้วยพลังงาน Focused Ultrasound หรือพลังงานคลื่นเสียง ที่จะส่งลงไปใต้ผิวได้ลึกถึงชั้น SMAS (Superficial Muscular Aponeurotic System) ทำให้หน้าตึงขึ้น ไม่เจ็บ ไม่ไหม้ และไม่ต้องพักฟื้น
People Also Like
Nugust Spa & Massage
32 评论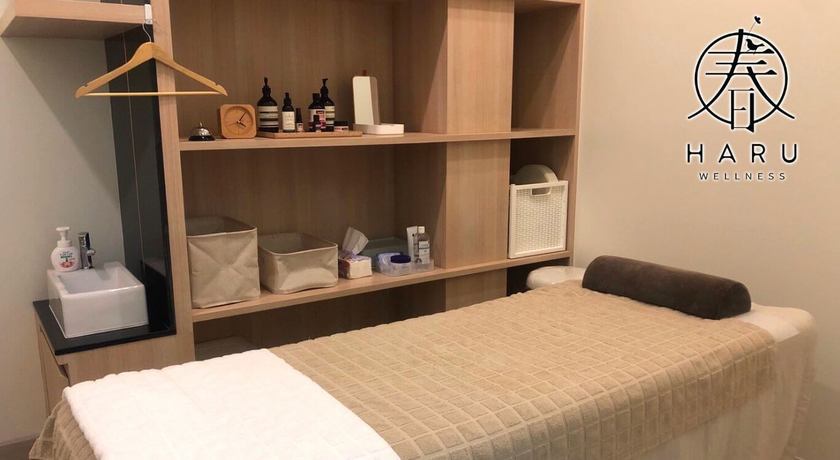 Haru Wellness Clinic
No reviews yet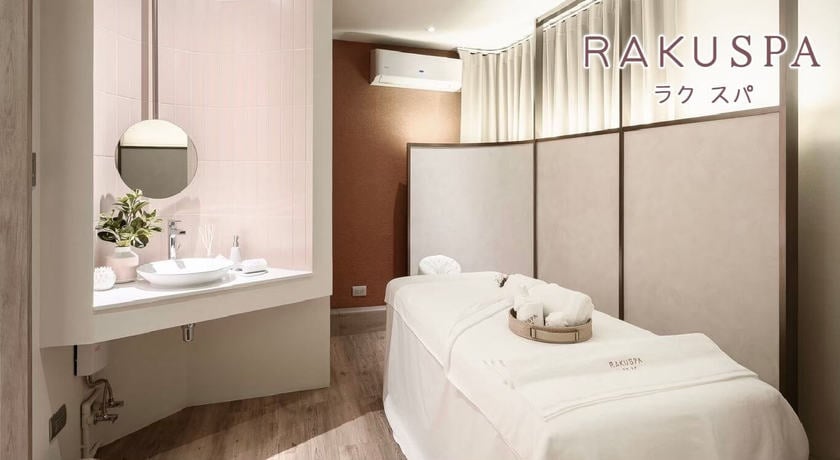 Raku Spa Bangkok
12 评论
BEQ Clinic
6th Floor Siam Square One, 388 Rama I Rd, Khwaeng Pathum Wan, Khet Pathum Wan, Bangkok 10330
周一 11:00 AM - 08:00 PM
周二 11:00 AM - 08:00 PM
周三 11:00 AM - 08:00 PM
周四 11:00 AM - 08:00 PM
周五 11:00 AM - 08:00 PM
周六 11:00 AM - 08:00 PM
周天 11:00 AM - 08:00 PM
Available Payment Methods
People Also Like
Nugust Spa & Massage
32 评论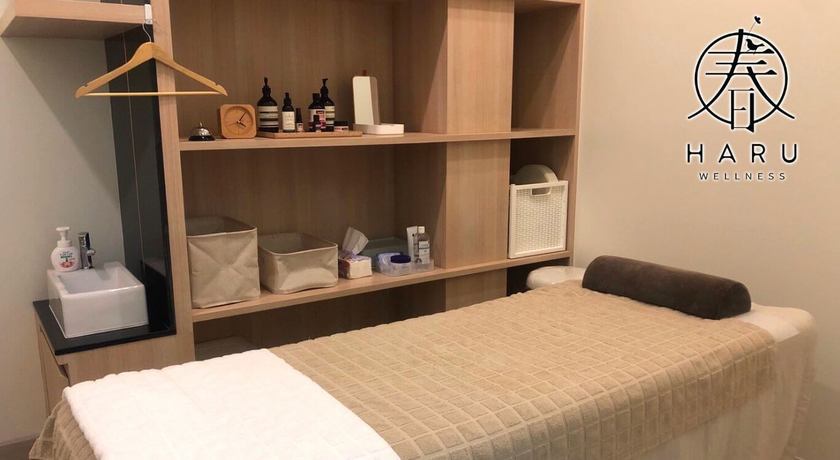 Haru Wellness Clinic
No reviews yet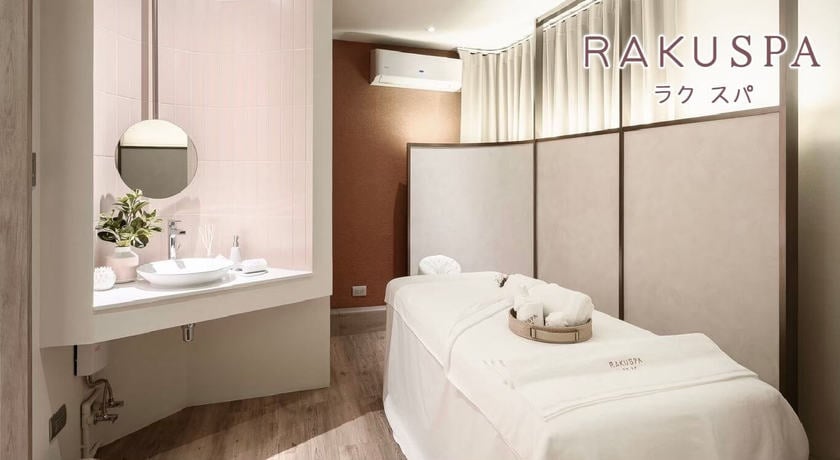 Raku Spa Bangkok
12 评论