在GoWabi网上预订 - Cealeb BY Kornklao at Belle Rama9
Cealeb BY Kornklao at Belle Rama9
Cash, credit card
$$ (Based on Special Rates from our Partners)
THB
131 Soi Rama 9 Soi 3, Huai Khwang, Huai Khwang, Bangkok 10310
ดูแลดีมากค่ะ พนักงานพูดจาดีทุกท่าน

- Nampeung

บริการดีมากค่ะ ประทับใจคนสระผมมากค่ะ ราคาไม่แพ

- Thanunya

บริการดี รวดเร็ว ร้านสะอาดดี เพลงเพราะ ช่างน่า

- Nunote
salon. Located in the heart of Bangkok With a beautiful atmosphere that invites guests to relax, users can feel the relaxation of the tension. During using the service at the store With products that the shop has chosen to treat customers like a special person
Terms & Conditions:
• This voucher can be used within 2 months after purchase.
• All purchases and treatments cannot be amended.
• These vouchers cannot be used with other promotions.
• Show your voucher from email or GoWabi app for verification
• Appointment has to be booked in advance. The shop contact details will be available in your "GoWabi's Booking Confirmation email or My Booking page"
Shampooing and drying hair service on all hair length.
剪发
Cut, Snip, thin the hair and changing hairstyle
拉直发
Permanent Hair Straightening:
Apply Shiseido Straightening hair product twice then shampooing & drying and set the hair at last.
烫发
Digital Perm: Applying Shiseido perm product before using digital perm machine then shampooing & drying & set the hair.
Normal Perm: Apply Shiseido hair perm product and shampooing&drying and set the hair at last.
美发套餐
Updo for events, there are many updo's style for you to choose.
美发护理
Shiseido Hair Treatment for bad hair condition to be healthy hair after using the treatment right away.
美妆
评价 (访问后客户意见)

---
4.0
ดูแลดีมากค่ะ พนักงานพูดจาดีทุกท่าน
Nampeung
Nampeung
ดูแลดีมากค่ะ พนักงานพูดจาดีทุกท่าน

验证评论
已访问 18 Apr 2021
5.0
บริการดีมากค่ะ ประทับใจคนสระผมมากค่ะ ราคาไม่แพง แนะนำให้ไปใช้บริการค่ะ
Thanunya
Thanunya
บริการดีมากค่ะ ประทับใจคนสระผมมากค่ะ ราคาไม่แพง แนะนำให้ไปใช้บริการค่ะ

验证评论
已访问 18 Apr 2021
5.0
บริการดี รวดเร็ว ร้านสะอาดดี เพลงเพราะ ช่างน่ารักค่ะ แต่หาร้านยากไปหน่อย น่าจะมีป้ายตั้งบอกทาง
Nunote
Nunote
บริการดี รวดเร็ว ร้านสะอาดดี เพลงเพราะ ช่างน่ารักค่ะ แต่หาร้านยากไปหน่อย น่าจะมีป้ายตั้งบอกทาง

验证评论
已访问 30 Mar 2021
5.0
สระไดร์ดีพนักงานใจดีค่ะแต่ตอนสระแอบเปียกหลังนิดนึงค่า 🥰
Suphattra
Suphattra
สระไดร์ดีพนักงานใจดีค่ะแต่ตอนสระแอบเปียกหลังนิดนึงค่า 🥰

验证评论
已访问 30 Mar 2021
5.0
พี่พนักงานสระผมเทคแคร์ดี ช่วงนี้ผมร่วงก็ช่วยหาสาเหตุให้ ร้านมีจัดsocial distancing ฉากกั้น ระยะห่างต่างๆ ดูสะอาดและปลอดภัยค่ะ
Thanya
Thanya
พี่พนักงานสระผมเทคแคร์ดี ช่วงนี้ผมร่วงก็ช่วยหาสาเหตุให้ ร้านมีจัดsocial distancing ฉากกั้น ระยะห่างต่างๆ ดูสะอาดและปลอดภัยค่ะ
+1

验证评论
已访问 19 Feb 2021
People Also Like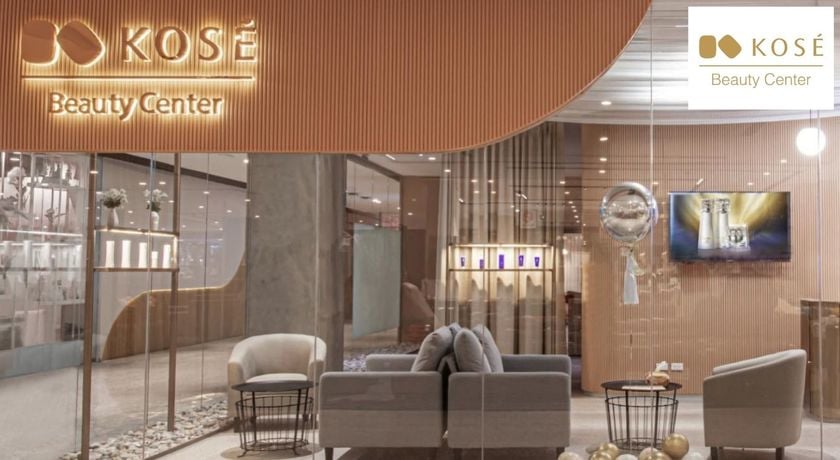 KOSE Beauty Center
167 评论
Alinda Clinic
1611 评论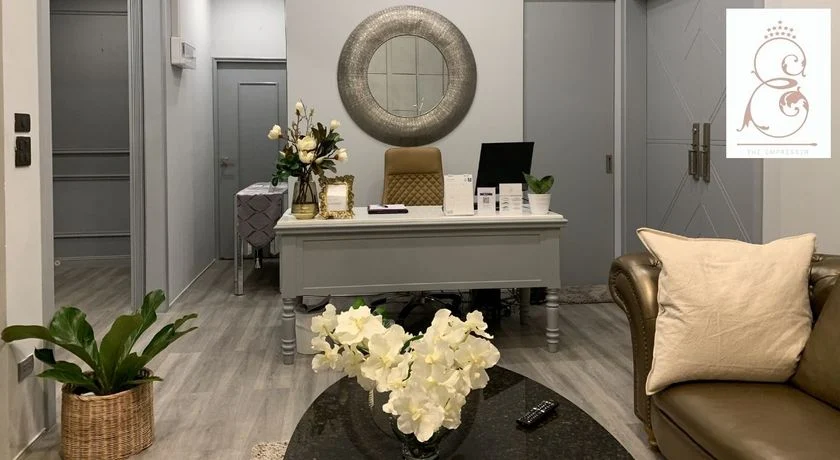 The Empresser (Lash & Brow)
316 评论