在GoWabi网上预订 - Charmer Clinic
Charmer Clinic
Cash, credit card
$$ (Based on Special Rates from our Partners)
THB
4 Branches: Udom Suk, Ratchada, Rangsit, Phetkasem
คลินิกความงานความคิดใหม่ ให้คุณสวยแบบปลอดภัย โดยแพทย์ผู้เชี่ยวชาญ เครื่องมือและยาผ่าน อย.ไทยและต่างประเทศ ในราคาเบาๆดูแลคุณเหมือนญาติ ให้คุณดูดีขึ้นในแบบคุณ
Terms & Conditions:
• This voucher can be used within 2 month after purchase.
• All purchases and treatments cannot be amended.
• These vouchers cannot be used with other promotions.
• Show your voucher from email or GoWabi app for verification
• Appointment has to be booked in advance for at least 1 day. Please call 094-6965322. Monday-Saturday 12PM-8PM.
Vouchers can be used on these 4 branches:
Udom Suk: 095 521 0666 | 369 ถนน อุดมสุข แขวง บางนา เขต บางนา กรุงเทพมหานคร 10260
Ratchada: 094 559 8748 | เลขที่ 257/5 โครงการ the wiz 1 ถนนรัชดาภิเษก แขวง ดินแดง เขต ดินแดง กรุงเทพมหานคร 10400
Rangsit: 094 696 5322 | 30 ซอยรังสิต-ปทุมธานี1 ถนนรังสิต-ปทุมธานี ตำบลประชาธิปัตย์ อำเภอ ธัญบุรี ปทุมธานี 12130
Phet Kasem: 095 058 3666 | 21/14 ถนน มาเจริญ แขวง หนองแขม เขต หนองแขม กรุงเทพมหานคร 10160
激光脱毛
Smooth underarms with IPL. It is considered an ideal skin for many people. Hair removal is one way to make the armpits look smooth. Enhances personality And confident One of the effective and safe hair removal innovation.
美塑疗法
MADE COLLAGEN (injection all over the face) strengthens the skin by adding collagen within the skin. This is suitable for sensitive and acne skin. You will get better results when done regularly around 3-4 weeks.
肉毒杆菌
*The dosage injected is at the doctor's discretion according to the individual's skin condition.
The บท็อกซ์ is called "บท็อกซ์" which originally imported from Korea. This technique is very well-known for treating eye and forehead wrinkles, lifting up the face, reducing the size of the nose, jawlines and thigh which will see the immediate result in 2 weeks. This treatment normally lasts up to 4-5 months and this service is guaranteed by Thai FDA so it is very safe to do treatment.
高效聚焦超声
HIFU is the technology for the facial shape firming, wrinkle removing, and refreshing the skin. The result from this treatment lasts long.
People Also Like
Lashury Eyelash Salon
352 评论
Let's Relax Onsen Thong Lor
2409 评论
La Zensa Spa
441 评论
The Cocktail Clinic
1818 评论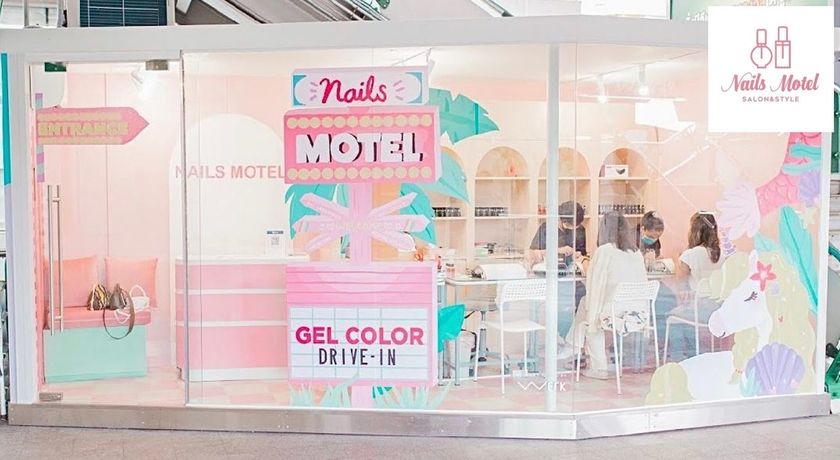 Nails Motel
48 评论
Charmer Clinic
4 Branches: Udom Suk, Ratchada, Rangsit, Phetkasem
周一 12:00 PM - 08:00 PM
周二 12:00 PM - 08:00 PM
周三 12:00 PM - 08:00 PM
周四 12:00 PM - 08:00 PM
周五 12:00 PM - 08:00 PM
周六 12:00 PM - 08:00 PM
周天 12:00 PM - 08:00 PM
Available Payment Methods
People Also Like
Lashury Eyelash Salon
352 评论
Let's Relax Onsen Thong Lor
2409 评论
La Zensa Spa
441 评论
The Cocktail Clinic
1818 评论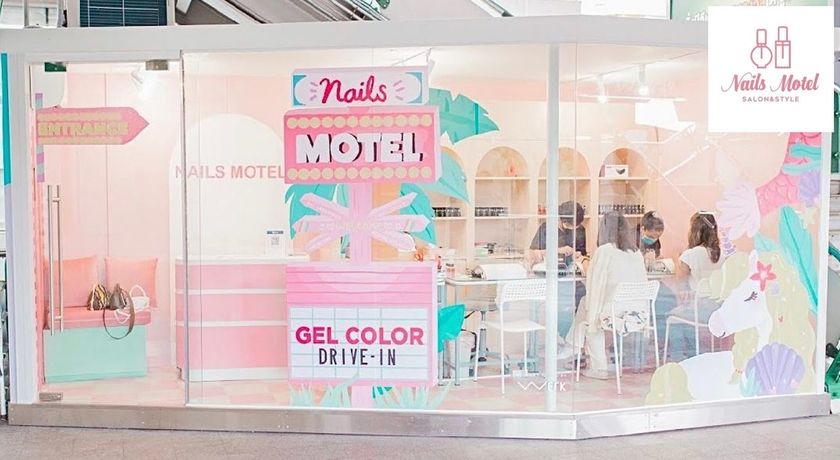 Nails Motel
48 评论