在GoWabi网上预订 - Massira Wellness & Spa
Massira Wellness & Spa
Cash, credit card
$$ (Based on Special Rates from our Partners)
THB
3rd Floor., Ramada Plaza Menam Riverside Hotel 2074 Charoenkrung Road, Wat Prayakrai, Bangkorlaem, Bangkok 10120 Thailand
โดยรวมโอเคดีค่ะ แต่ว่าพนักงานที่นวดอาจจะอยู่แค
- Artimon
Spacious and luxurious spa located next to the Chao Praya River, the major river in Thailand. Massira means "Golden River" and is in reference to the "River of the Kings". River has a life energy flow, so do you. Escape from fast pace city energy and experience the tranquility at Massira.Get your energy flowing throughout your body with peace of mind. Journey to the optimum wellbeing with your most suitable massages/treatments and let us pamper your body, mind, and soul.Enjoy your spa experience at Massira Wellness & Spa.
Reservations:
We are recommended to make advance booking prior to their arrival at least 1 hour, in order to secure the preferred date and time of treatment.
กรุณาสำรองทรีทเมนท์ล่วงหน้าอย่างน้อย1 ชมเพื่อที่คุณจะได้รับการบริการตามวันและเวลาที่คุณต้องการ
Arrival:
Please arrive at the spa 15 minutes prior to your scheduled appointment. This gives you a time to check in and prepare for your treatment without any reduced treatment time.
กรุณามาก่อนเวลานัดหมายอย่างน้อยที่สุด15นาที เพื่อที่คุณจะได้มีเวลาในการกรอกแบบสอบถามและเตรียมความพร้อมที่จะเข้ารับบริการโดยไม่กระทบต่อเวลาทรีทเมนท์ของคุณ
Late Arrival:
For arriving late without any information will be limited time of your treatment.
การมาสายกว่าเวลานัดหมายโดยไม่มีการแจ้งล่วงหน้าทางเราจะขอสิ้นสุดทรีทเมนท์ตามเวลาที่ได้ทำการสำรองไว้เท่านั้น
精油按摩
Massira Wellness & Spa
3rd Floor., Ramada Plaza Menam Riverside Hotel 2074 Charoenkrung Road, Wat Prayakrai, Bangkorlaem, Bangkok 10120 Thailand
Mon 10:00 AM - 10:00 PM
Tue 10:00 AM - 10:00 PM
Wed 10:00 AM - 10:00 PM
Thu 10:00 AM - 10:00 PM
Fri 10:00 AM - 10:00 PM
Sat 10:00 AM - 10:00 PM
Sun 10:00 AM - 10:00 PM
评价 (访问后客户意见)

---
4.0
โดยรวมโอเคดีค่ะ แต่ว่าพนักงานที่นวดอาจจะอยู่แค่ในระดับที่ดีแต่ไม่ได้ดีมากขนาดนั้น สถานที่โอเคค่ะแต่แอบไกลนิดนึง
Artimon

Artimon
โดยรวมโอเคดีค่ะ แต่ว่าพนักงานที่นวดอาจจะอยู่แค่ในระดับที่ดีแต่ไม่ได้ดีมากขนาดนั้น สถานที่โอเคค่ะแต่แอบไกลนิดนึง

验证评论
已访问 23 May 2019
People Also Like
Bong Bong Clinic
1027 评论
Mandarin Ginger Spa
233 评论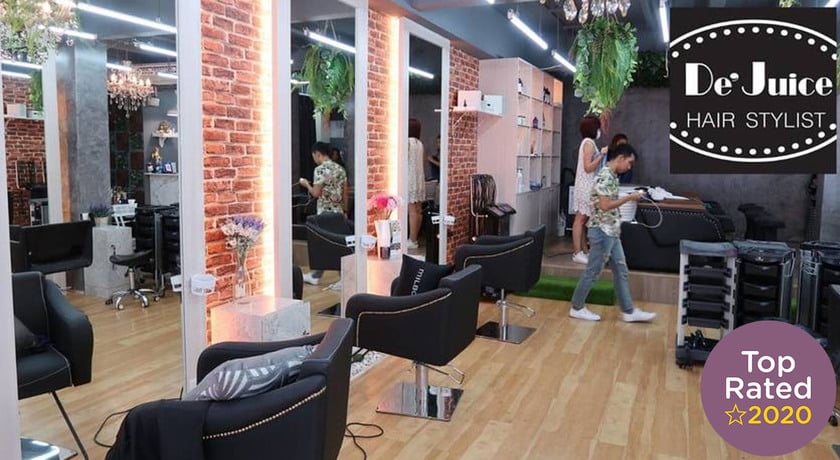 De Juice Hair Stylist
196 评论
Clarins Skin Spa
54 评论