在GoWabi网上预订 - Supanun Clinic
Supanun Clinic
Cash, credit card
$$ (Based on Special Rates from our Partners)
THB
1016 Lad Prao Wanghin Rd, Khwaeng Lat Phrao, Khet Lat Phrao, Bangkok 10230
พนักงานน่ารักค่ะ คุยเก่ง จนลืมเจ็บ

- Pune

ดีคะ รอไม่นาน ทำได้เลย พนักงานเป็นกันเอง บริกา

- Wantana

พนักงานต้อนรับ บริการดี ห้องที่ทำเล็กไปหน่อย

- Note
Supanun Clinic - Beauty Clinic By specialist doctors with more than 10 years of experience, with a full range of services namely acne treatment, blemishes, freckles, general facial treatments, face adjustment services such as silk thread lifting, botulinum, filler and etc. Operate under the slogan "Assess the face and treat at the point" which is treatment of the patient at the point therefore causing no chronic occurrence and increase efficiency by using high quality products to meet the needs of clients with quality services that meet international standards.
Terms & Conditions:
• This voucher can be used within 2 month after purchase.
• All purchases and treatments cannot be amended.
• These vouchers cannot be used with other promotions.
• Show your voucher from email or GoWabi app for verification
• Appointment has to be booked in advance. The shop contact details will be available in your "GoWabi's Booking Confirmation email or My Booking page"
Facial
Acne treatment, free subcision and stem cells.
4 steps Acne Clear program
1. Pimple popping
2. Vitamin pushing
3.Whitening mask
4. Blue light
美塑疗法
评价 (访问后客户意见)

---
5.0
พนักงานน่ารักค่ะ คุยเก่ง จนลืมเจ็บ
Pune
Pune
พนักงานน่ารักค่ะ คุยเก่ง จนลืมเจ็บ

验证评论
已访问 16 Feb 2021
5.0
ดีคะ รอไม่นาน ทำได้เลย พนักงานเป็นกันเอง บริการดีคะ
Wantana
Wantana
ดีคะ รอไม่นาน ทำได้เลย พนักงานเป็นกันเอง บริการดีคะ

验证评论
已访问 09 Dec 2020
5.0
พนักงานต้อนรับ บริการดี ห้องที่ทำเล็กไปหน่อย
Note
Note
พนักงานต้อนรับ บริการดี ห้องที่ทำเล็กไปหน่อย

验证评论
已访问 10 Nov 2020
5.0
Very nice! Clean place and polite stuff
D

D
Very nice! Clean place and polite stuff

验证评论
已访问 22 Aug 2020
4.75
ห้องทำเลเซอร์อาจจะดูเล็ก แต่ก็สะอาด พนักงานยิ้มแย้มแจ่มใสดี ก่อนหน้านี้เคยทำที่อื่นมาแล้ว 12 ครั้ง ยังไม่เกลี้ยง เลยมาทำต่อที่นี้ ทำไปได้ 3 ครั้ง แต่ก็แทบไม่มีขนขึ้นแล้ว
Supanut

Supanut
ห้องทำเลเซอร์อาจจะดูเล็ก แต่ก็สะอาด พนักงานยิ้มแย้มแจ่มใสดี ก่อนหน้านี้เคยทำที่อื่นมาแล้ว 12 ครั้ง ยังไม่เกลี้ยง เลยมาทำต่อที่นี้ ทำไปได้ 3 ครั้ง แต่ก็แทบไม่มีขนขึ้นแล้ว

验证评论
已访问 08 Sep 2019
5.0
พนักงานมือเบามาก​ ชอบค่ะ😊
Friday
Friday
พนักงานมือเบามาก​ ชอบค่ะ😊

验证评论
已访问 15 Jun 2020
5.0
คลินิคสะอาด พนักงานบริการดีมากๆๆๆ กลับมาใช้บริการอีกแน่นอนค่า
Onicha

Onicha
คลินิคสะอาด พนักงานบริการดีมากๆๆๆ กลับมาใช้บริการอีกแน่นอนค่า
+1

验证评论
已访问 29 Feb 2020
4.0
รู้สึกว่าผิวหน้าดีขึ้น สิวอักเสบลดลง พยาบาลน่ารักดูแลดีชอบมากเลยค่ะ..☺️♥️♥️
Pimputt
Pimputt
รู้สึกว่าผิวหน้าดีขึ้น สิวอักเสบลดลง พยาบาลน่ารักดูแลดีชอบมากเลยค่ะ..☺️♥️♥️

验证评论
已访问 29 Dec 2019
5.0
คลินิกสะอาดดีค่ะ แต่เดินทางค่อนข้างยากนิดนึง โดยรวมก็โอเคค่า
พุดดิ้ง
พุดดิ้ง
คลินิกสะอาดดีค่ะ แต่เดินทางค่อนข้างยากนิดนึง โดยรวมก็โอเคค่า

验证评论
已访问 21 Sep 2019
5.0
บริการรวดเร็ว พนักงานดูแลเป็นมิตร แต่โลเคชั่นค่อนข้างไกลจาก BTS
Fin
Fin
บริการรวดเร็ว พนักงานดูแลเป็นมิตร แต่โลเคชั่นค่อนข้างไกลจาก BTS
+1

验证评论
已访问 11 Oct 2019
People Also Like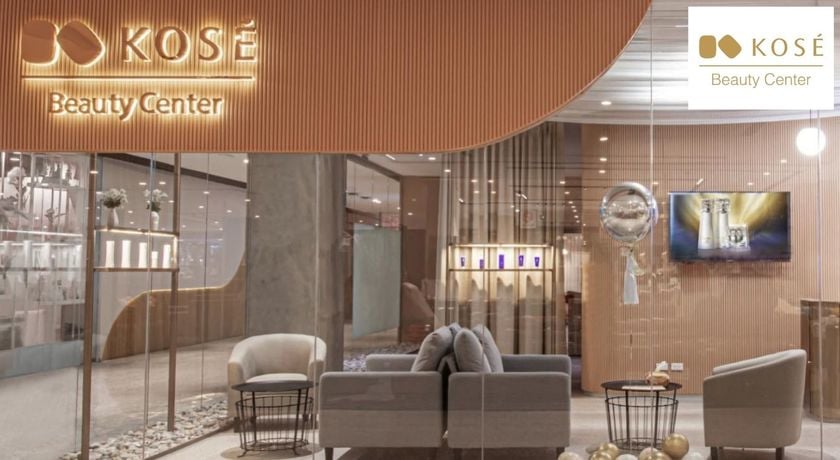 KOSE Beauty Center
171 评论
Alinda Clinic
1634 评论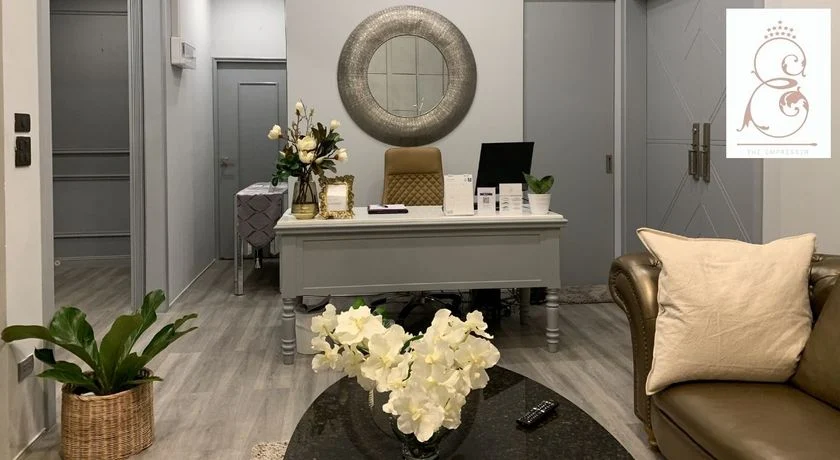 The Empresser (Lash & Brow)
385 评论